News
Corporate Giving: Why Race Gives Back and You Should Too 
All companies should give back in some way to the communities they serve. At Race, we believe companies should infuse the spirit of corporate giving into their culture and provide opportunities for employees to give back. We're deeply invested in the communities we serve and frequently participate in giving back to the community.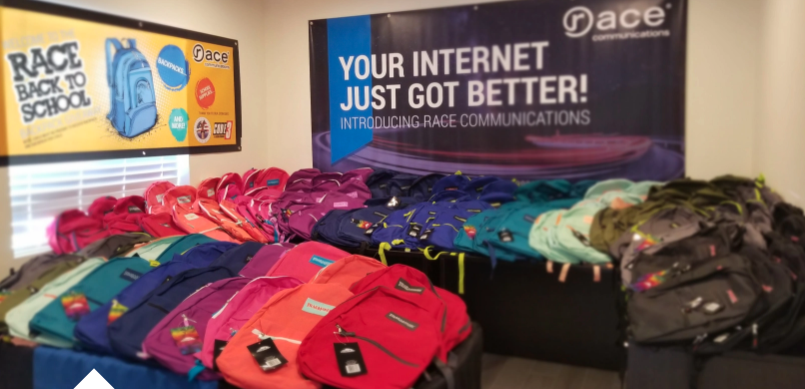 How Race Gives Back
Over the years, we have tried to invest in the community as much as possible. Every year since 2018,  we've done backpack giveaways in our communities, distributing backpacks and school supplies to those in need. Two years ago, during the holiday season, we adopted an entire giving tree for families affected by the fires in Bridgeport, CA. And this year, we donated supplies to the victims of the Nevada County Fires. There are many other ways we get involved in our communities too, depending on their unique needs.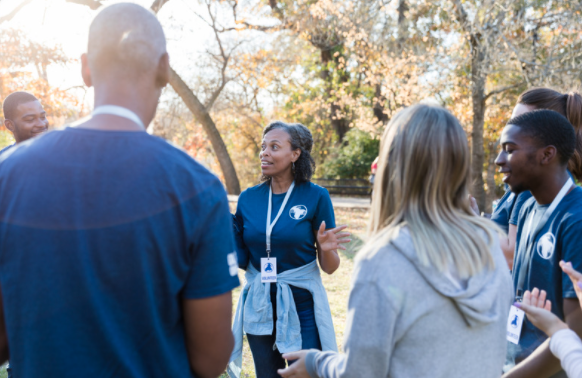 The Benefits of Corporate Giving for Your Company
Giving back is great for your community, and there are also business advantages. We'll explore them below. 
Boosts Morale
Corporate giving is an essential element of keeping employees happy. When companies encourage their teams to give, team members will be more aligned with their organization's values and culture. For example, a recent survey found that 57% of employees believed that participating in charitable causes makes for happier teams. In addition, 37% of those surveyed also felt more connected to the company culture after taking part. 
Attracts Top Talent 
When it comes to attracting top talent, one of the main factors in deciding what companies to work for is how your company gives back and takes corporate social responsibility. For example, 70% of millennials listed that their company's commitment to the community influenced their decision to work there. To further this point, research by Cone Communications found that nearly two-thirds of young people won't take a job at a company with poor CSR practices. Long story short, if you don't give back to your community or become involved in important neighborhood causes, you're probably missing out on some of the best minds in the talent pool. 
Consumers Expect It
Giving back is no longer just a nice thing to do. Consumers expect companies to be socially responsible and give back. People research what companies are doing to make the world better and use it as a deciding factor in making purchases.  In fact, over 90% of consumers globally are more likely to choose brands that support a good cause. 
Helps Build Strong Relationships within the Community 
Communities are the heartbeat of your business. Naturally, as a business, you should want to support issues that deeply impact the communities you serve. Investigate what causes are important to your community and what issues the community needs help with. Pick one and get involved. In return, when it comes to making purchasing decisions, your brand will be top of mind.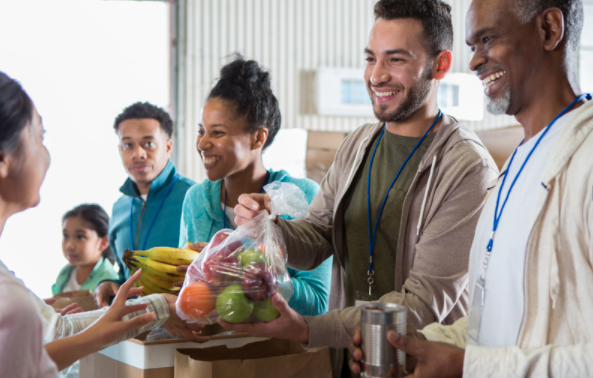 How You Can Give Back
By now, you should have a good grasp of the benefits of corporate giving. Now, we'll cover some easy ways to start. If you choose a cause that's important to your company and aligned with your culture, you can't go wrong. Here are some ideas to get you started. 
Food Banks 
Donating to food banks is an impactful way to make a difference. There is a 55% increase in people visiting food banks, so donations are needed now more than ever. Consider having a food drive at work and donate non-perishable items to your local pantry. Not sure where to find one? FoodPantries.org is a great place to find a local food bank that needs donations. 
Volunteer Your Skills 
Skill-based volunteering is a great way to give back to your community. Many nonprofits work on limited budgets and rely on skill-based volunteers to operate. Skill-based volunteering allows employees to use their expertise to help communities. Consider volunteering your time and skills to a cause close to your company. For example, team members can use their experience to mentor youth to help them achieve their career goals. Lawyers sometimes will work a case or review legal documents pro-bono. Whatever your team's skills and experience there's a nonprofit that could use help! 
Team Build For Good
Clean the World offers team building that allows groups to build hygiene kits for those less fortunate. Each hygiene kit features discarded soap and bottled hygiene amenities from hotels worldwide. The kits are then given out in communities to individuals who may otherwise not have the means to get hygiene supplies.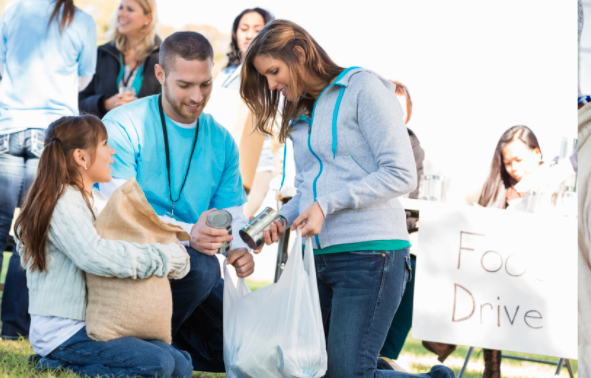 Corporate Giving: Go Out and Give Back! 
As you can see, there are so many benefits to your company and the community when you give back. So take some time to make a plan and give back. Your team and community will be better for it! Below are the key takeaways from this article: 
57% of employees believed that participating in charitable causes make for happier teams
90% of consumers globally are more likely to choose brands that support a good cause 
There are many ways to give back. It can be time, money, or donations. Choose a cause that aligns well with your corporate values and get your team involved for the most impact. 
Has your team given back in a unique way? Comment below and share!