News
Race works to #ClearTheList in CA.
For the past week, the hashtag clear the list has been trending on social media. #ClearTheList works to provide teachers with much-needed classroom goods. Teachers everywhere are sharing their wishlists asking for some help for the new school year.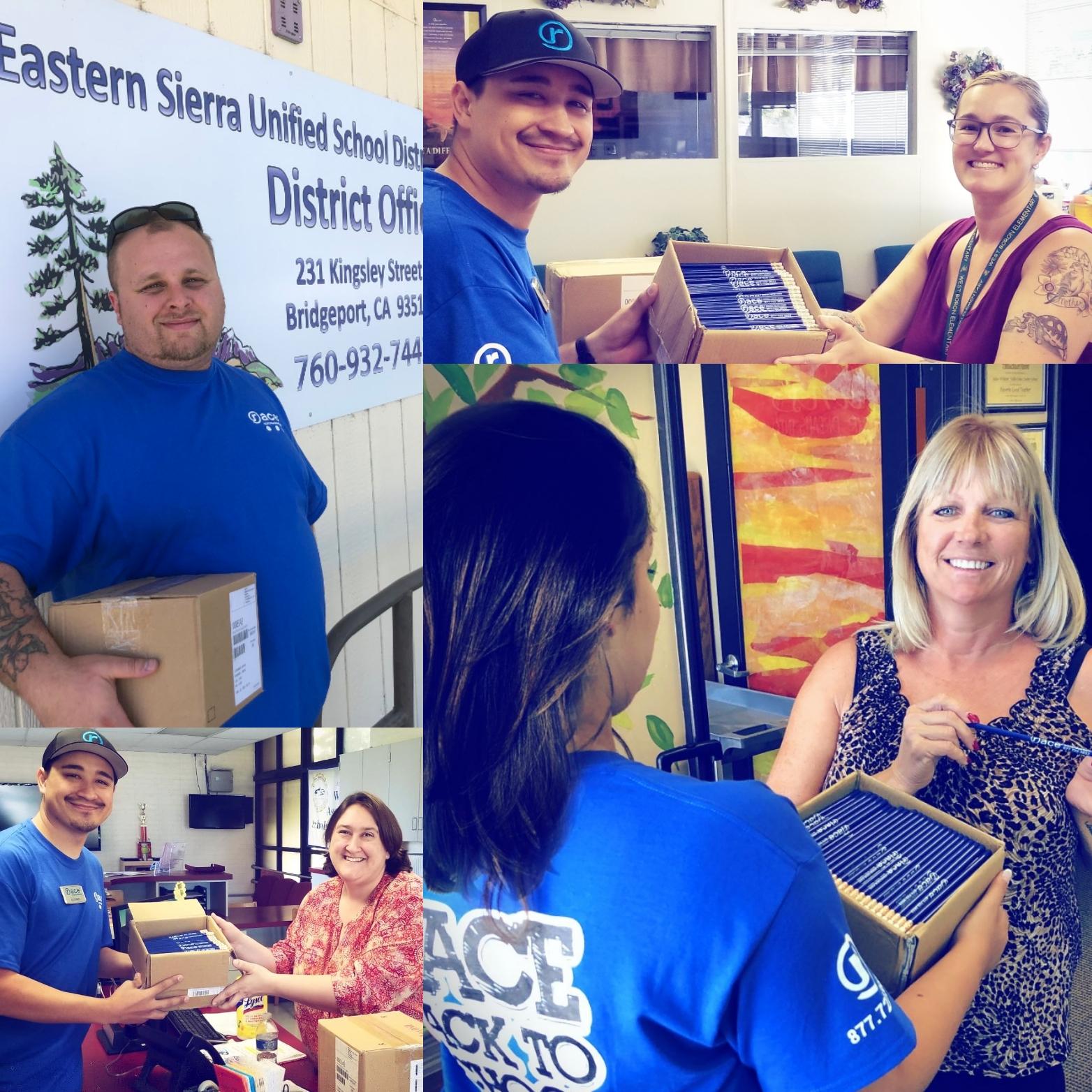 Last year, Race Communications hosted backpack giveaways in two of our markets. This year, our company teamed up with HP Communications and Code3 IT to give away even more goodies in an effort to #ClearTheList. Thanks to the sponsorship of our partners, we were able to distribute over 400 backpacks across Kern and Mono counties as well as giving away over 7,000 pencils to schools in Tehachapi, Boron, Mojave and Bridgeport, CA!
Our company hosted three separate giveaways in the towns of Phelan, Boron and Bridgeport, CA and provided the Eastern Sierra School District with an additional 30 backpacks for children who attend their elementary schools.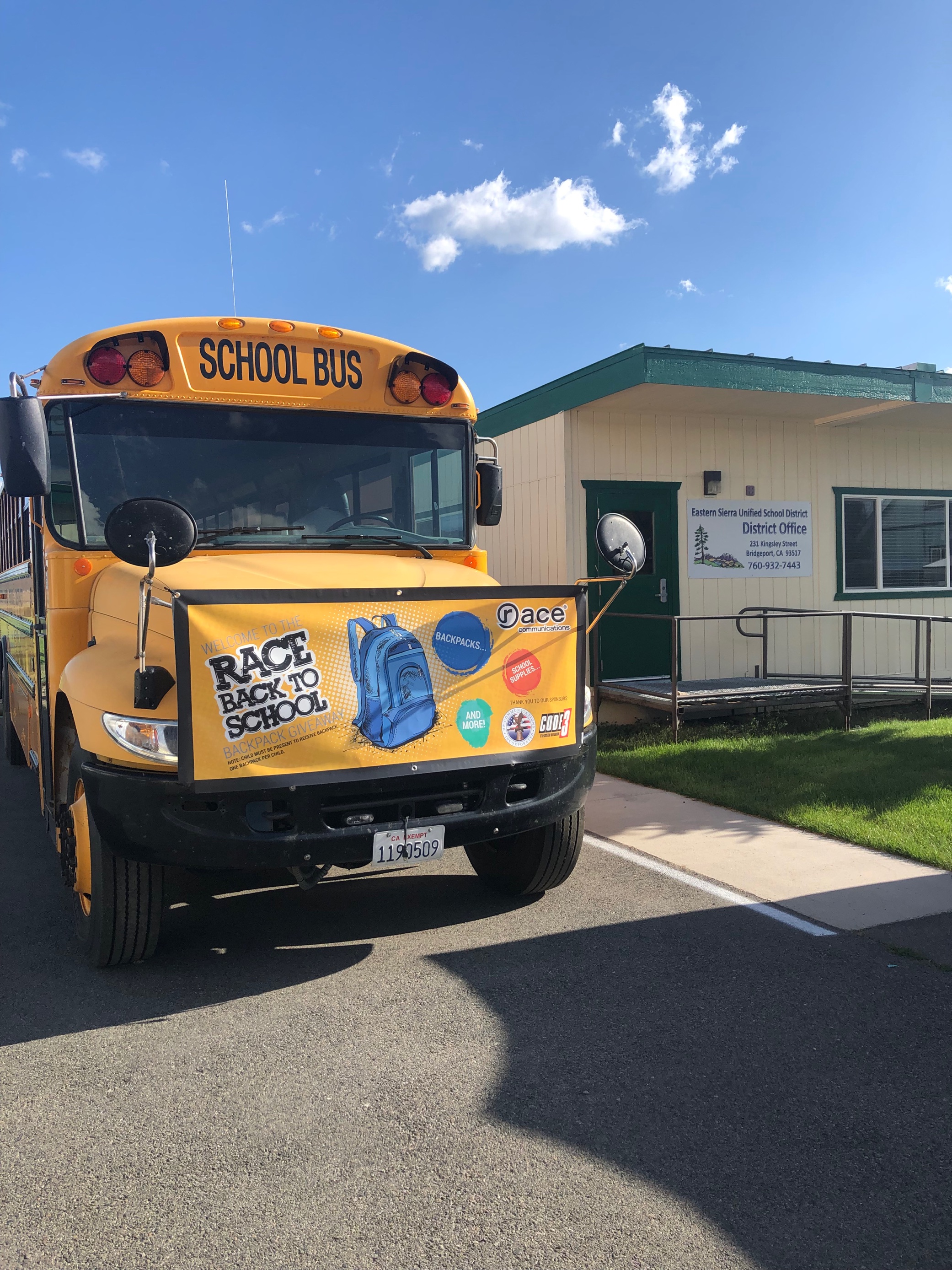 In Boron, Kern County 2nd District Supervisor field representative Michael Clark along with the 2019 Boron Community Queens joined Team Race as they handed each child a backpack and also gave away sunglasses, frisbees, and other "swag".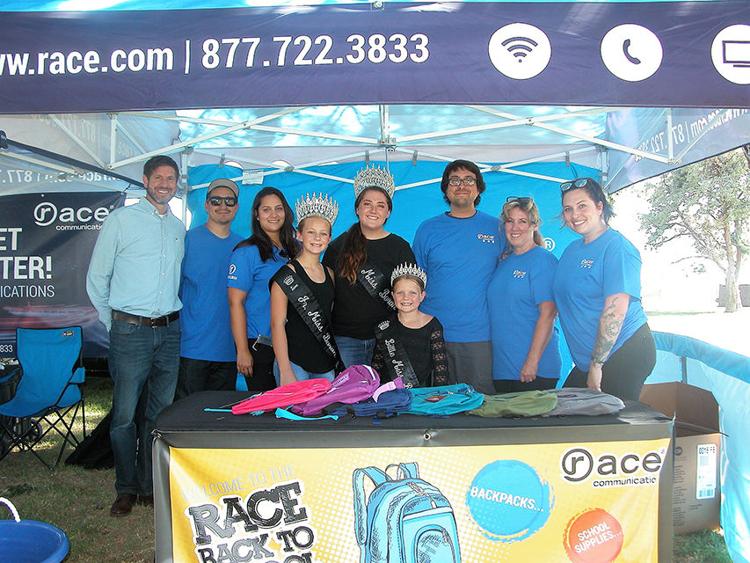 Race enjoys giving back to the communities we serve and we are already looking forward to next year's back to school events!