Work From Home Tips
Our 13 Favorite Work From Home Productivity Tools
Working from home can be hard. Often you might feel like you can't keep up with your never-ending to-do list. It's hard to manage everything. But worry not: there has never been a better time to start using work from home productivity tools and apps! If you find yourself juggling multiple roles and tasks working from home, this list is for you! 
You might remember, recently, we shared our 10 best tips for working from home to boost productivity. One of the tips was to use productivity tools, so naturally, we wanted to expand and share the tools we believe will impact your life the most. 
These productivity tools will help you manage your to-do list, stay focused and tackle your jobs. So without further delay, we're bringing you our 13 favorite productivity tools that will help you succeed in 2022.
1. Freedom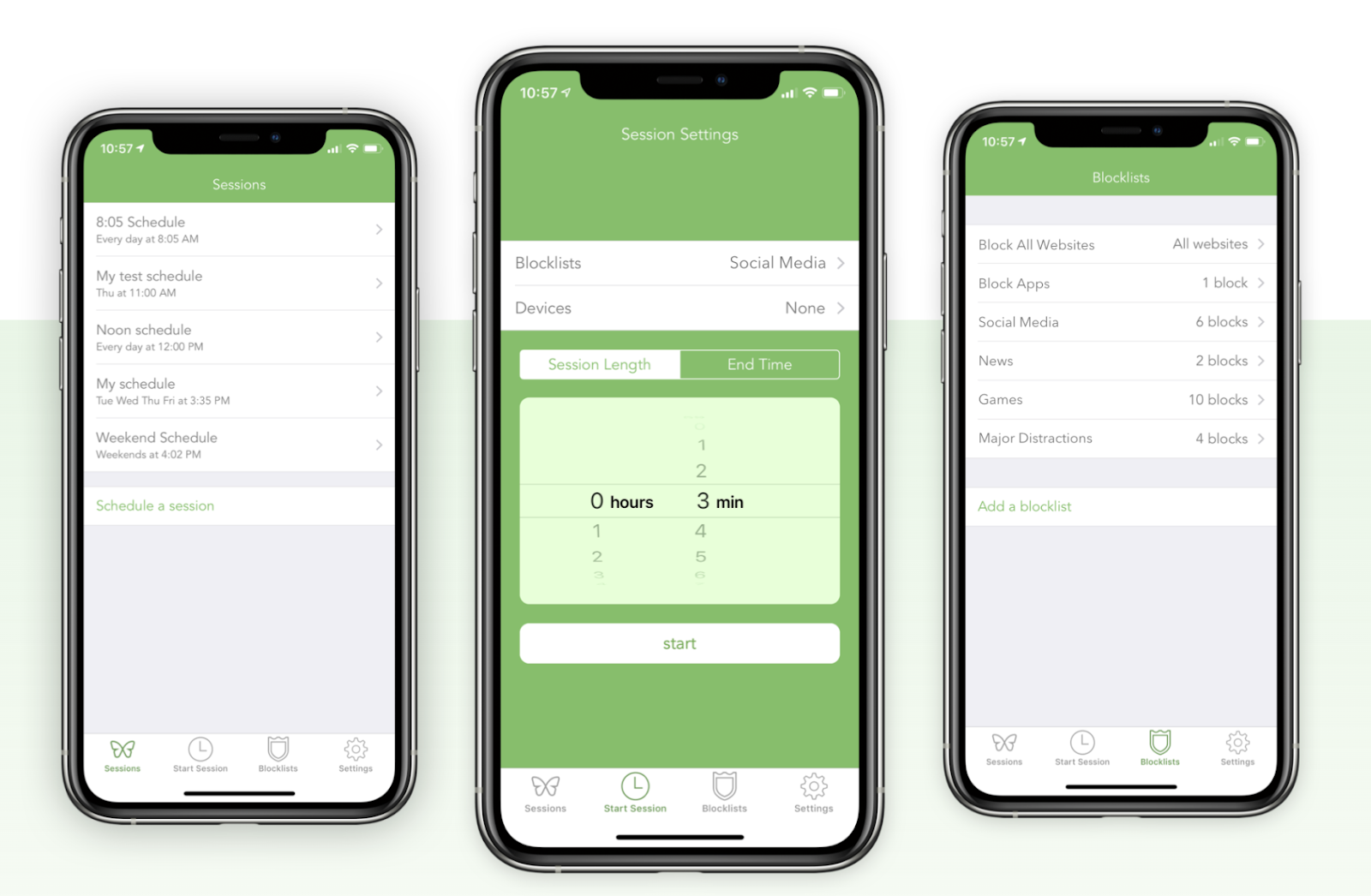 Best used for: Blocking distractions 
Freedom is an app and website blocker available for Mac, Windows, Android, iOS, and Chrome. In the past year, Freedom users reported gaining an average of 2.5 hours of productive time each day. That's 912 hours a year saved!
Use this app when you feel distracted and unable to get work done. Freedom blocks distractions like social media, shopping, and videos allowing you to concentrate when you need to. You're in control of how long you block focus, what sites and apps, and can even set "focus time" schedules.
2. Todoist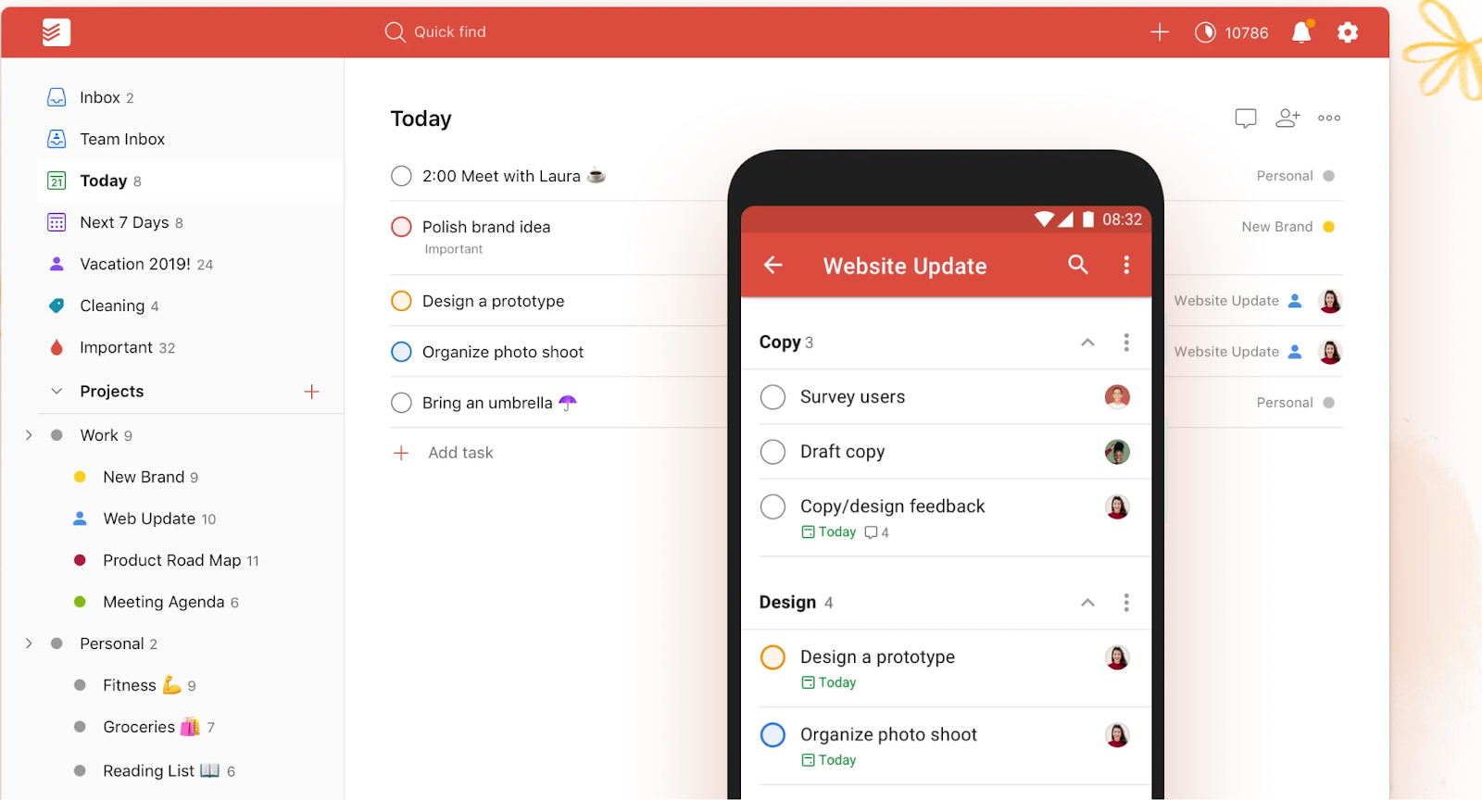 Best used for: Task Management 
Todoist allows you to organize and manage your task list. You can group tasks by projects, set due dates, and delegate tasks to other team members. You can access your lists on all your devices, so you'll never miss tasks. So get projects out of your head and onto your to-do list, keep organized and stay accountable with Todoist!
3. Slack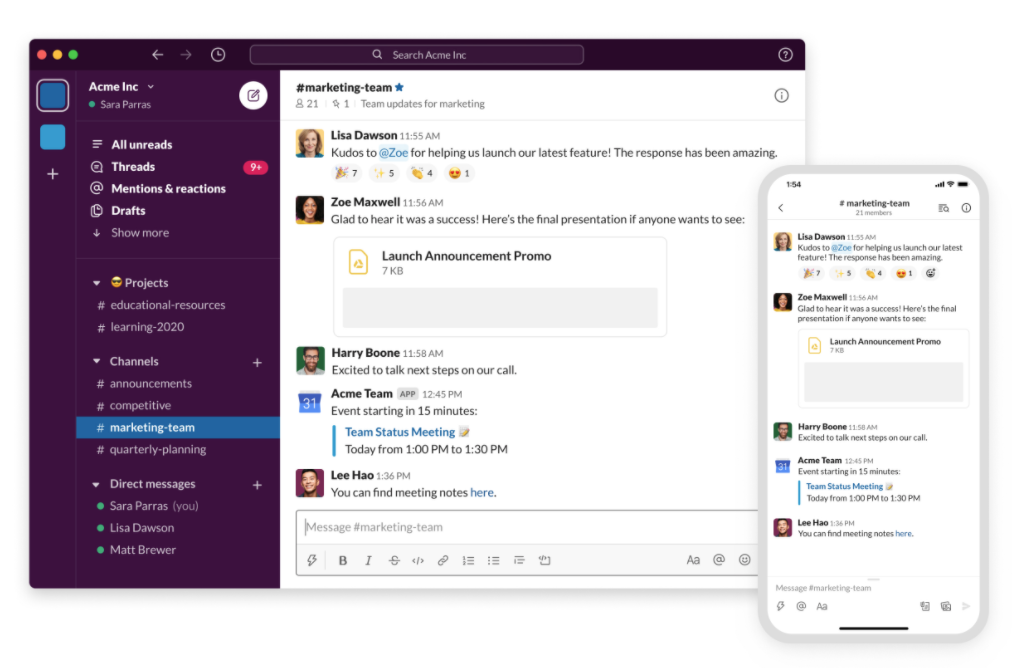 Best used for: Team Communication 
Slack allows you to transform your work into one place for everything and everyone you need to get stuff done. This productivity tool is for communication and enables you to chat with both internal and external stakeholders at your work.
Slack is organized into spaces called channels. You can make different channels for departments, teams, projects, and more, allowing for organized conversations and topics.
Instead of hundreds of project emails, you can keep the conversations in channels so everything is in one place and everyone is in the loop. This is a crucial tool to help teams stay productive and move faster.
4. ClickUp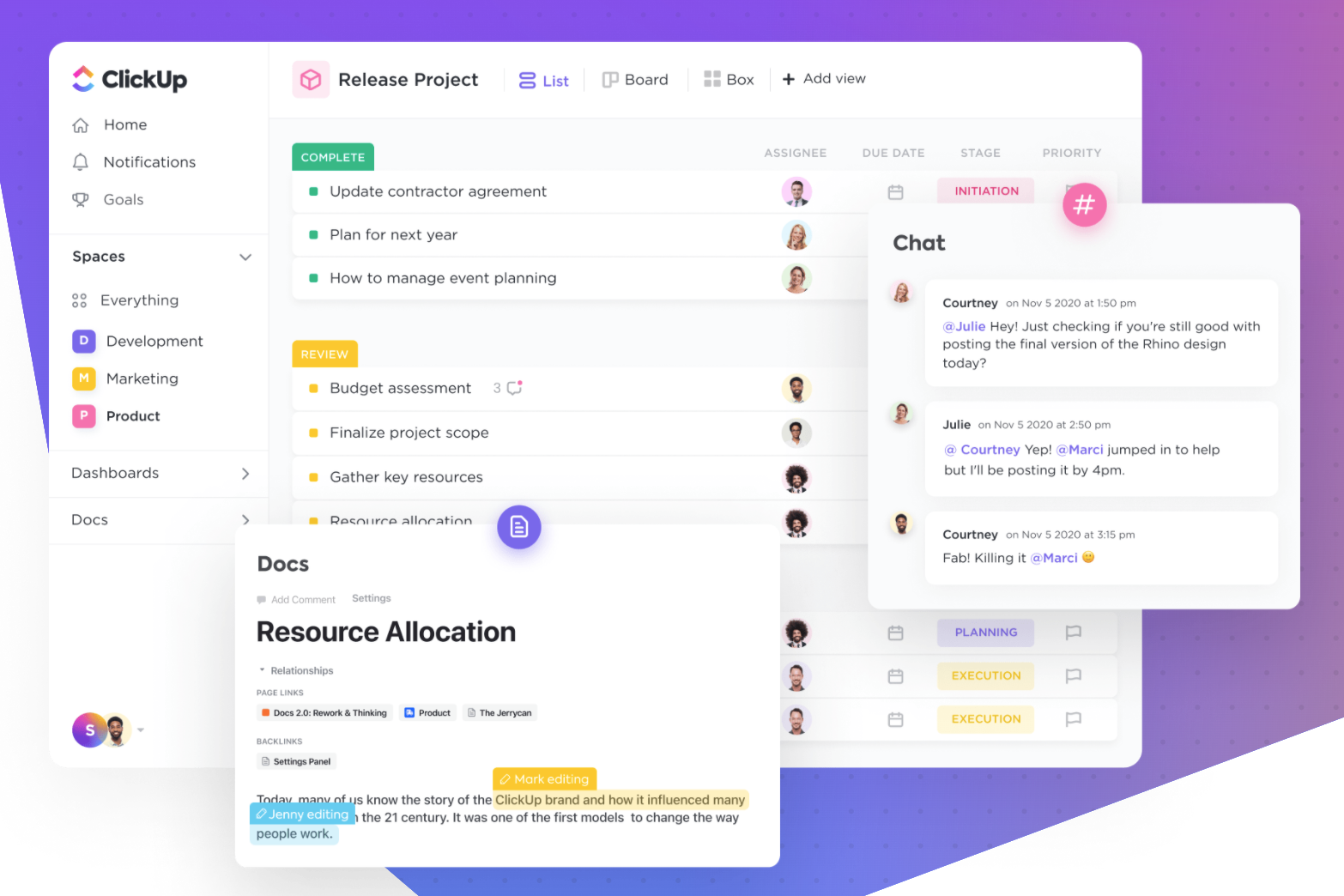 Best used for: Team and Individual Project Management 
ClickUp is the ultimate project management work tool. You'll be able to plan, track and execute any project with this tool. Inside, you will find tasks, docs, chat, goals, whiteboards, and 50+ other powerful tools.
Each project will have its own space, in which you can create tasks and subtasks for the utmost organization. Everything you need is in one place, allowing you to work more productively.

5. Trello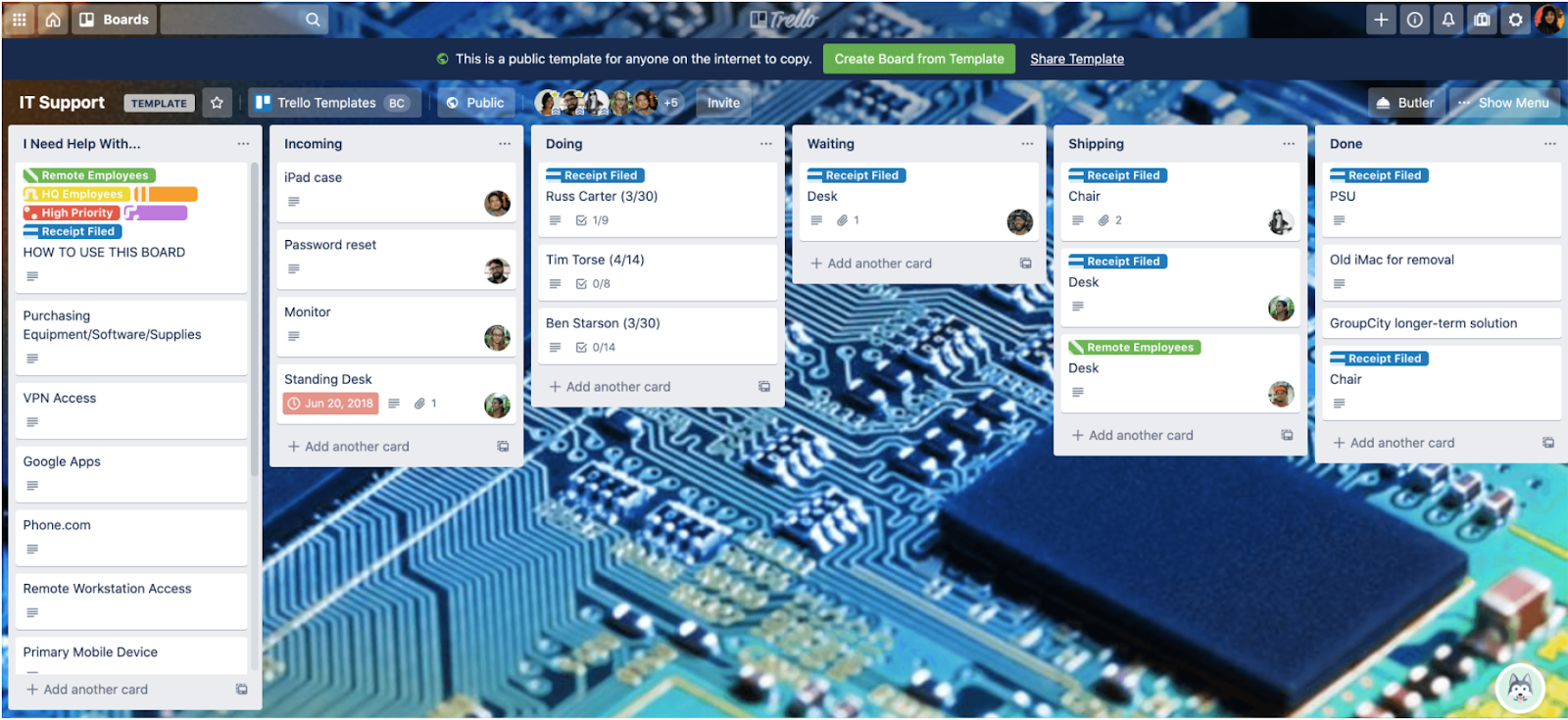 Best used for: Team Project Management 
Trello is a project management solution that uses the Kanban board format. Every task is created on a card that you can assign to team members and color code for priority, add due dates, and more. Then, you can move into different columns within the board, such as "To Do," "In Progress" and "Done." The Kanban boards make it easy to quickly glance at a project and see where everything is in progress.
6. Google Drive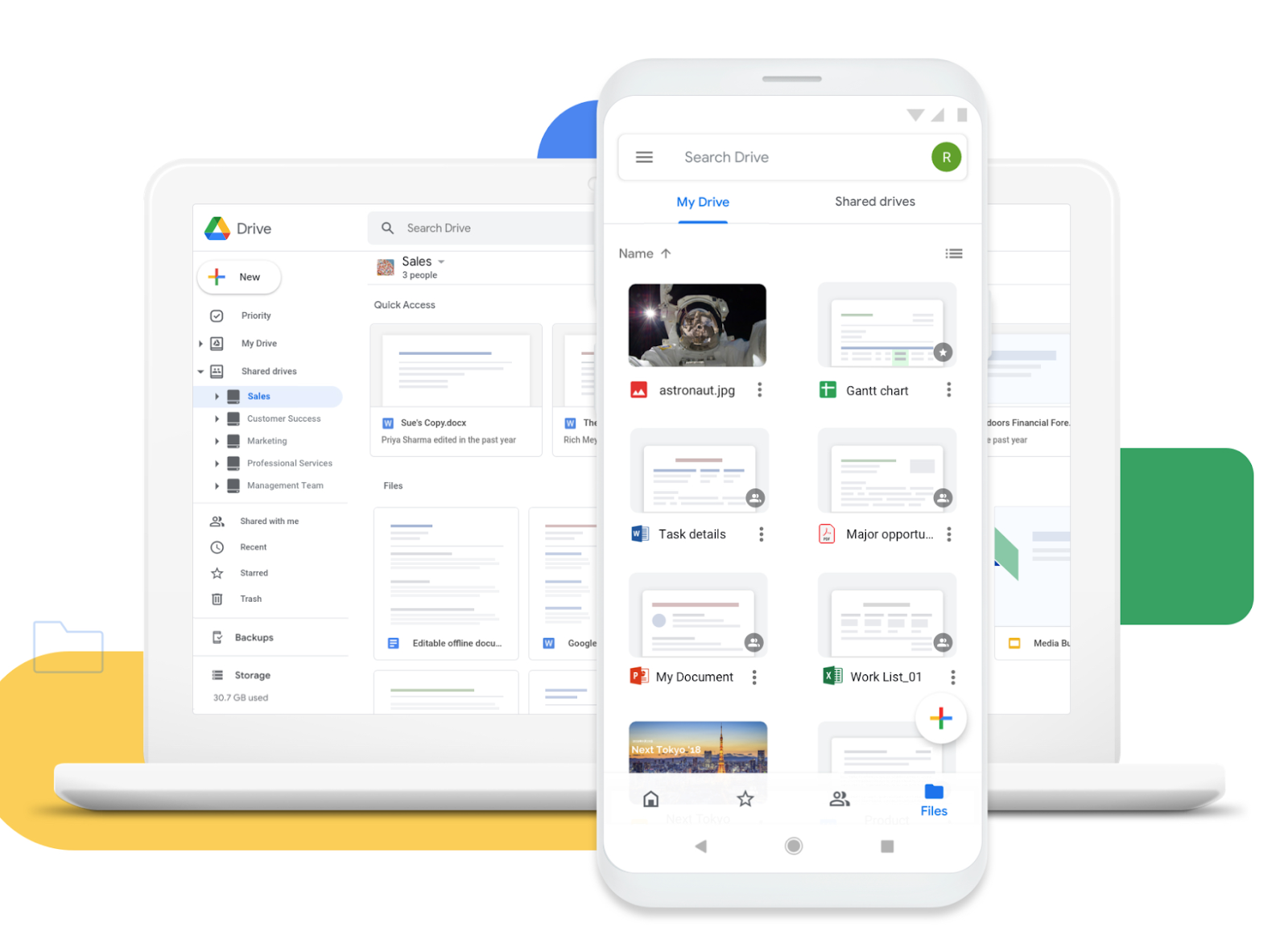 Best used for: Collaboration 
Google Drive makes team collaboration when working from home a breeze. Inside Drive, team members can create documents, spreadsheets, and presentations then share them with team members.
One of the biggest advantages of using Google Drive is that teams can simultaneously work inside documents, edit inside the docs. Additionally, everything automatically saves, meaning there are no old versions of your files.
7. Miro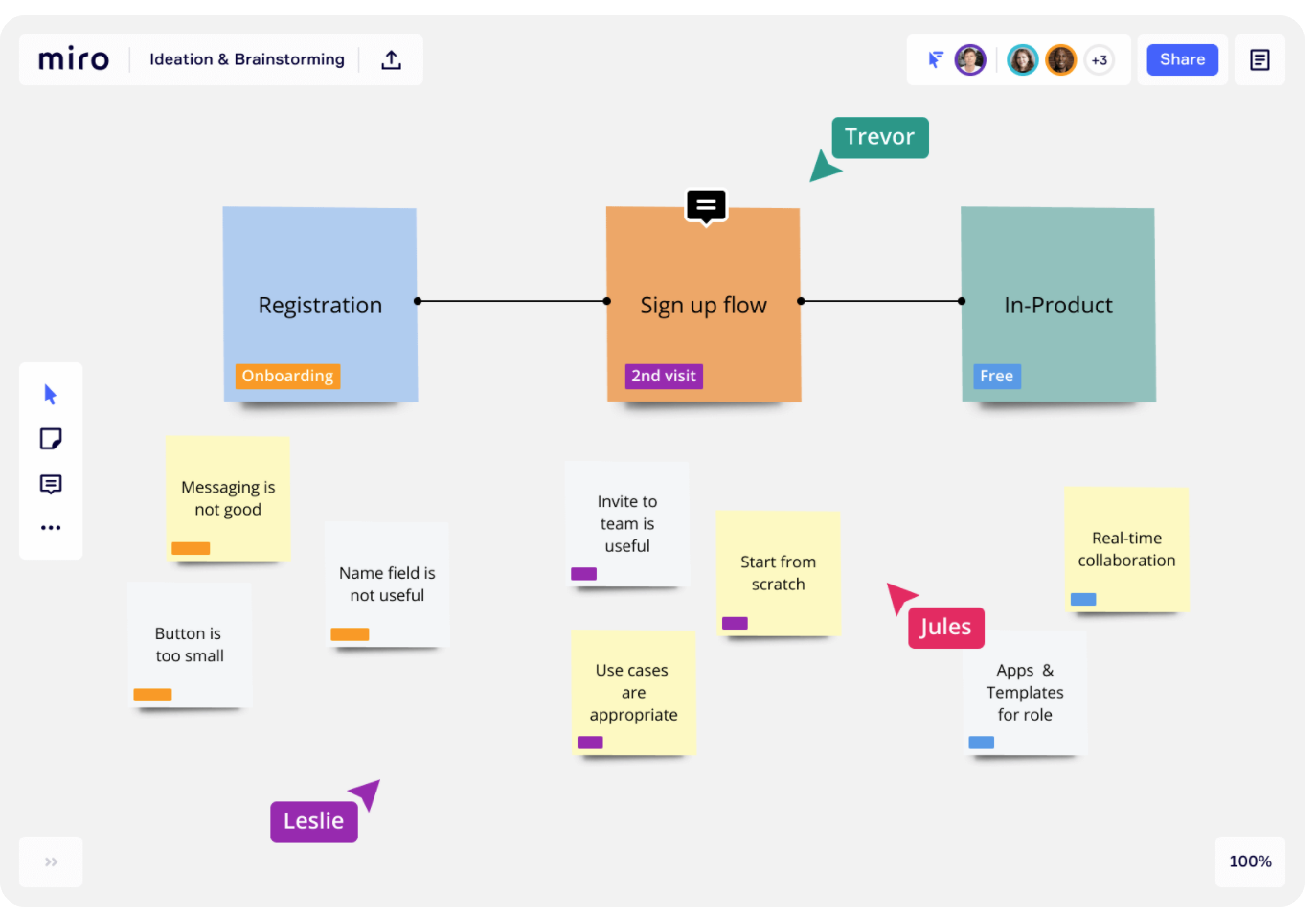 Best used for: Collaboration and Brainstorming 
Miro is an online collaborative whiteboard platform that allows you to bring your team together remotely to collaborate. Team members can work together in real-time in various ways, including workshops, research, and planning. Miro shines when you use it for ideation and brainstorming. The canvas is infinite, meaning there is always room for new ideas.
8. Harvest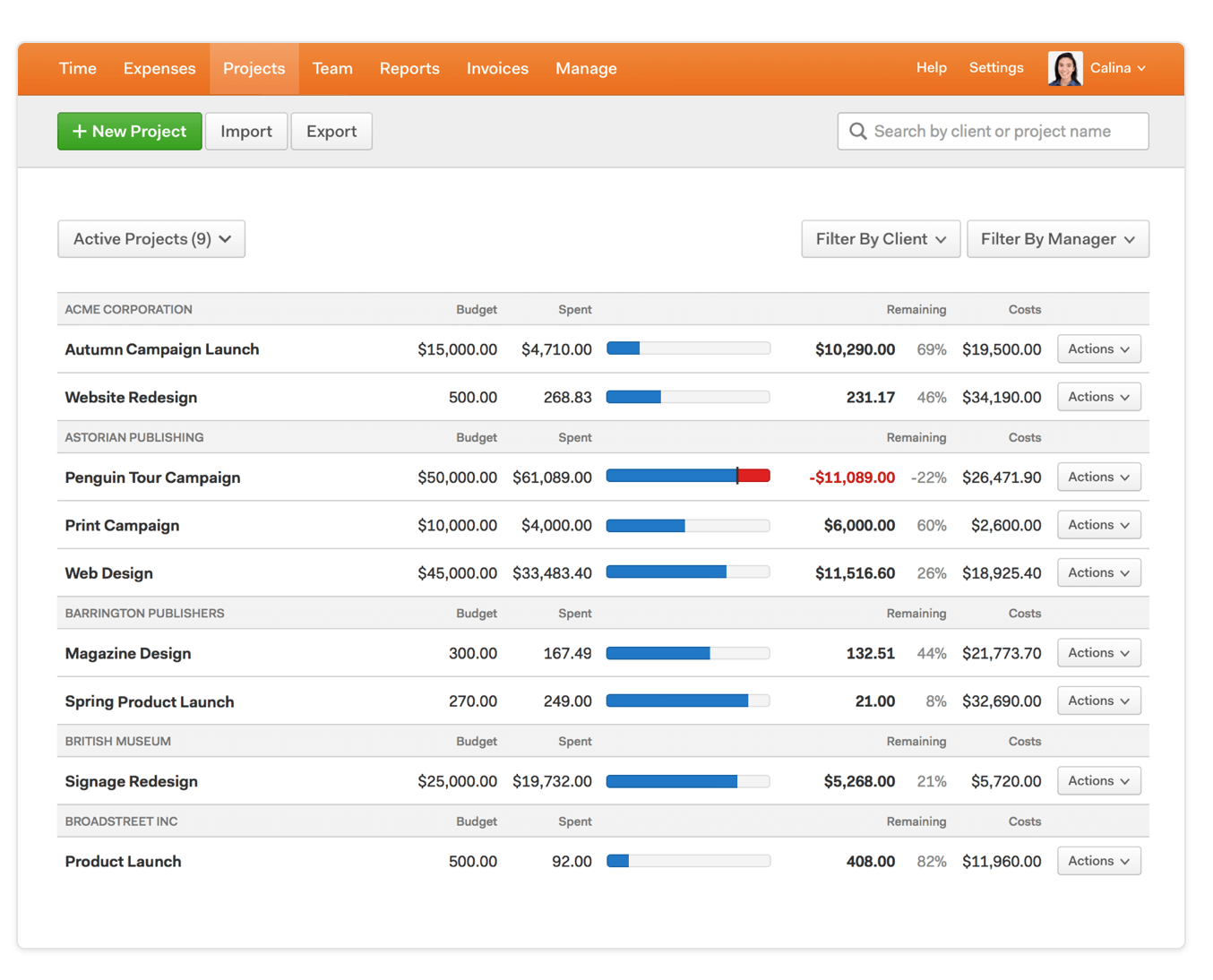 Best used for: Time Tracking 
Harvest will help you boost productivity by keeping track of your time. You can clock in and out on the app or desktop versions. You can even see where you are spending the bulk of your time by selecting projects you are working on. What makes Harvest stand out from other time tracking apps is that you can automatically convert billable hours into invoices which saves you time.
9. Microsoft Teams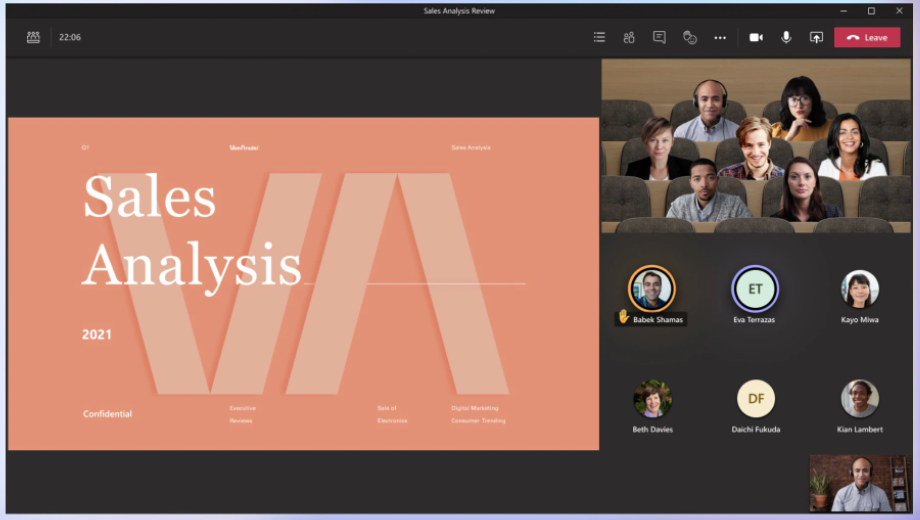 Best used for: Team Communication & Collaboration 
Microsoft Teams is part of the Microsoft 365 product line and is designed to be a primary platform for all business communications for teams who use it. Thousands of companies trust this tool to get business done in a remote environment. You'll find video conferencing, file storage, calendars, team calling, and chat applications inside teams.
10. Sanebox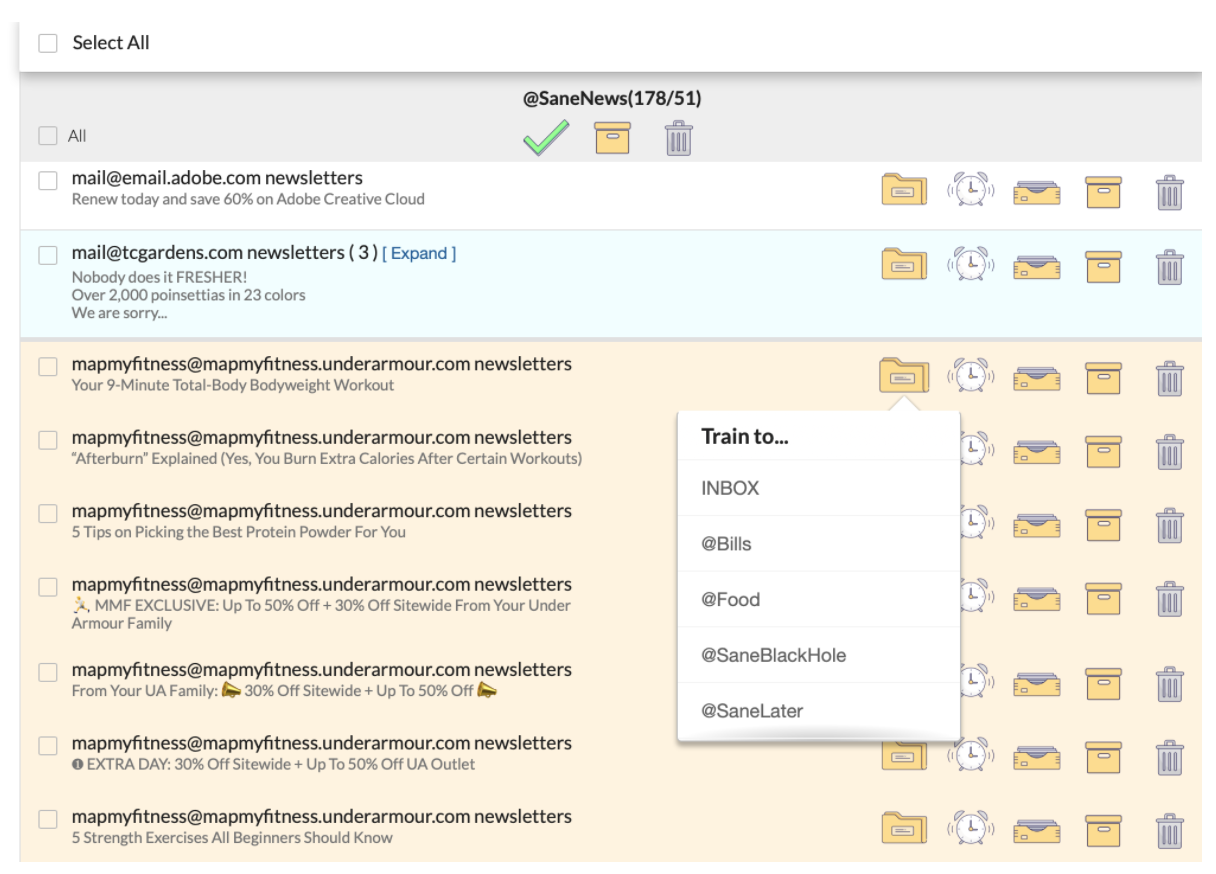 Best Use For: Email Management
Are you flooded with email? Your inbox can constantly interrupt your day, leading to less and less productivity. Sanebox makes sure that doesn't happen to you, making sure only important emails stay in your inbox. Their A.I. analyzes incoming mail and sorts it into folders in your web or email client. It will identify important messages while hiding the distractions so you can work productively!
11. IFTTT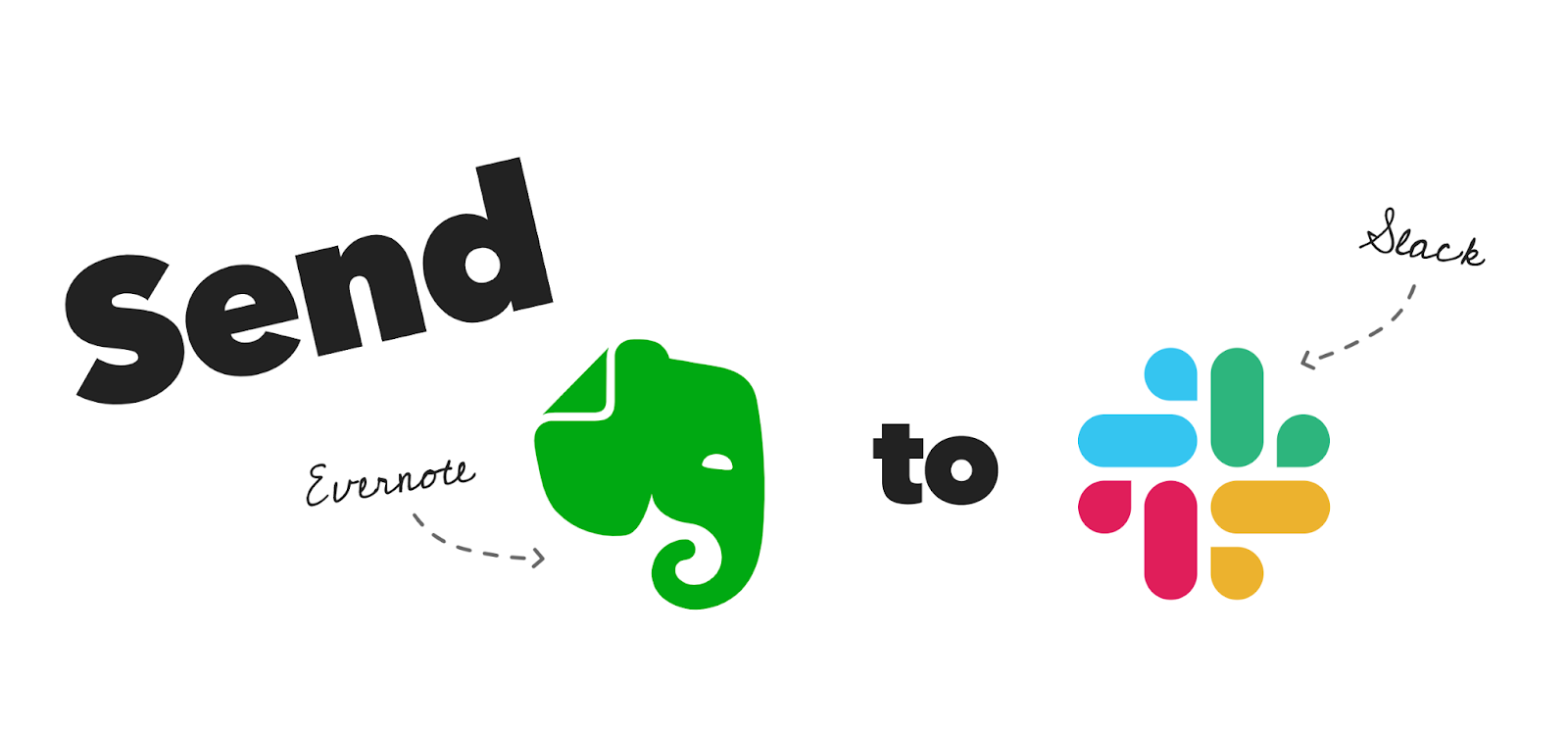 Best used for: Automation 
If This Then That  (IFTTT) allows users to create time-saving automations that boost productivity. There are over +700 integrations to bring together services that apps and devices can't do on their own, using Applets.
For example, share meeting notes from Evernote directly into Slack without downloading and re-uploading anything. Instead, IFTTT automates the process using an Applet, so all you need to do is one click, and it's sent!
12. Calendly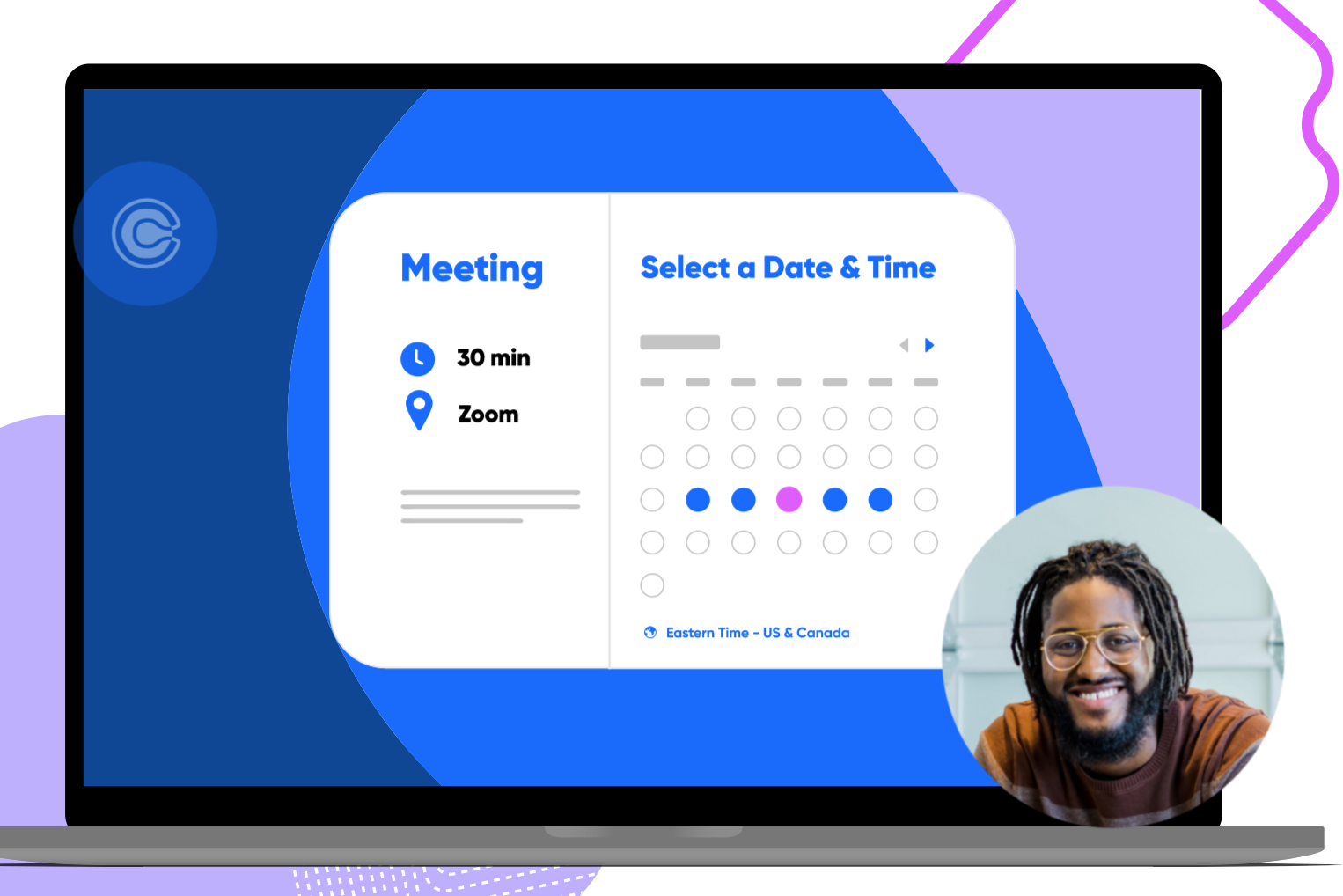 Best used for: Scheduling Meetings 
Are you tired of trying to schedule meetings? Calendly allows you to schedule with a breeze and eliminate the back-and-forth emails, saving you so you can stay productive.
Calendly is a hub for scheduling meetings efficiently. All you have to do is let Calendy know your availability preferences, then share your link. Then, when a recipient clicks your link, they will be able to pick a time on your calendar that works best for them. The meeting is then added to both calendars!
13. LastPass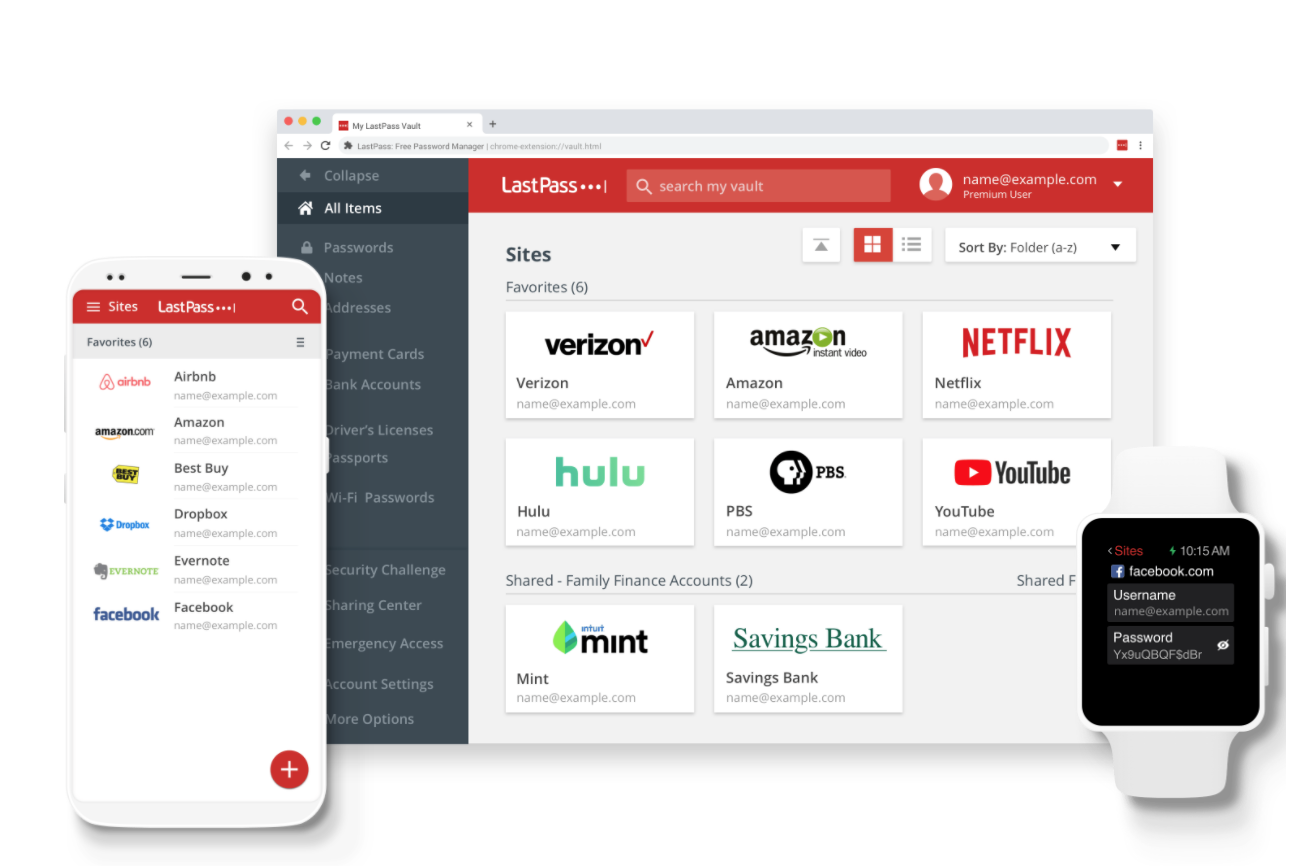 Best used for: Password Management 
Never hit "forgot password" again with LastPass. This password management system will allow you to log in safely and securely from anywhere in the world. Once you save a password in LastPass, logging in is easy and fast. LastPass also helps keep you secure by generating strong passwords that protect against hacking.
Another great feature is that you can conveniently and safely share passwords with anyone. You can also revoke sharing privileges at the click of a button. This is great for a remote team that needs to have access to the same log-ins.
Our Favorite Work-From-Home Productivity Tools
There you have it, our favorite productivity tools. We promise that these tools will help you stay efficient and organized in 2022. Start by choosing a tool that will help with your biggest area for improvement. Once you tackle that area, move on to the next. In no time, you'll be your most productive self yet!