Technology
Smart Home Ideas That Will Improve Your Home in 2022
There's no place like home – especially if it's smart! You don't need to be a tech enthusiast to entertain these smart home ideas. On the contrary: many devices and appliances are incredibly easy to set up. All you need is a reliable wifi connection to the internet, and you're good to go.
Since there are so many smart home devices on the market, it's sometimes hard to decide which one to go with. Luckily, we've done the research for you – today, we're bringing you the very best smart home ideas for 2022!
What is a Smart Home?
A smart home is a home, equipped with appliances that can be controlled via virtual assistant technology, mobile apps, or remotes, and can be used to automate various tasks around your residence. 
You can manage your house remotely and automate tasks: lock doors, set the thermostat, turn the lights on or off, and much more. There are many perks to having a smart home, from making your life more comfortable to enhancing safety and security.
But gadgets alone won't make your home smart. Most of these technologies rely on the internet, so it's crucial you have a good connection. Fiber internet is considered the cream of the crop of high-quality internet, so consider having it installed if you're browsing smart home ideas. Alternatively, you can check out what type of internet best suits your needs.
Set The Mood with Smart Lighting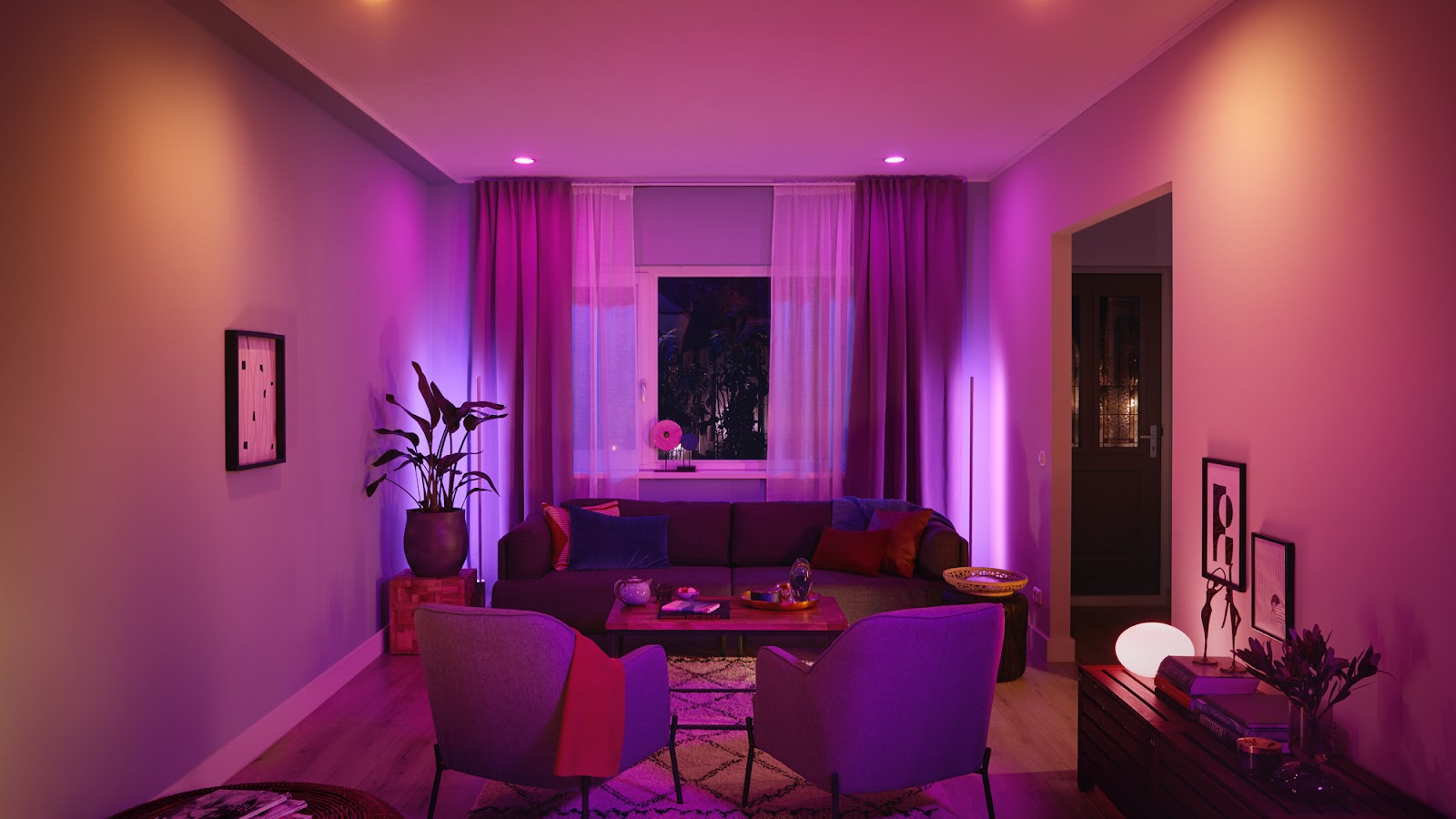 Source: Philips Hue 
Price: Starter packs start at $69;
Compatibility: Amazon Alexa, Apple HomeKit, Google Assistant, Microsoft
As far as smart home ideas go, smart lighting takes the cake as the most exciting and versatile one. Philips Hue smart lights can be controlled with voice, smartphone, or watch. Set the right mood for the occasion by choosing one of the built-in options, such as 'Relax' or 'Energize', or create your own atmospheric lighting and name it yourself. 
And it's not just productivity tools that make work from home more efficient, Philips Hue lights also have a 'Concentrate' setting that helps you stay focused when working from home. But there's even more to this smart home idea: with the Philips Hue Play HDMI Sync Box ($299.99), you can sync the lights with music, home theater, your PC, or other smart home devices, such as smart locks. 
Never Need a Key Again with Smart Locks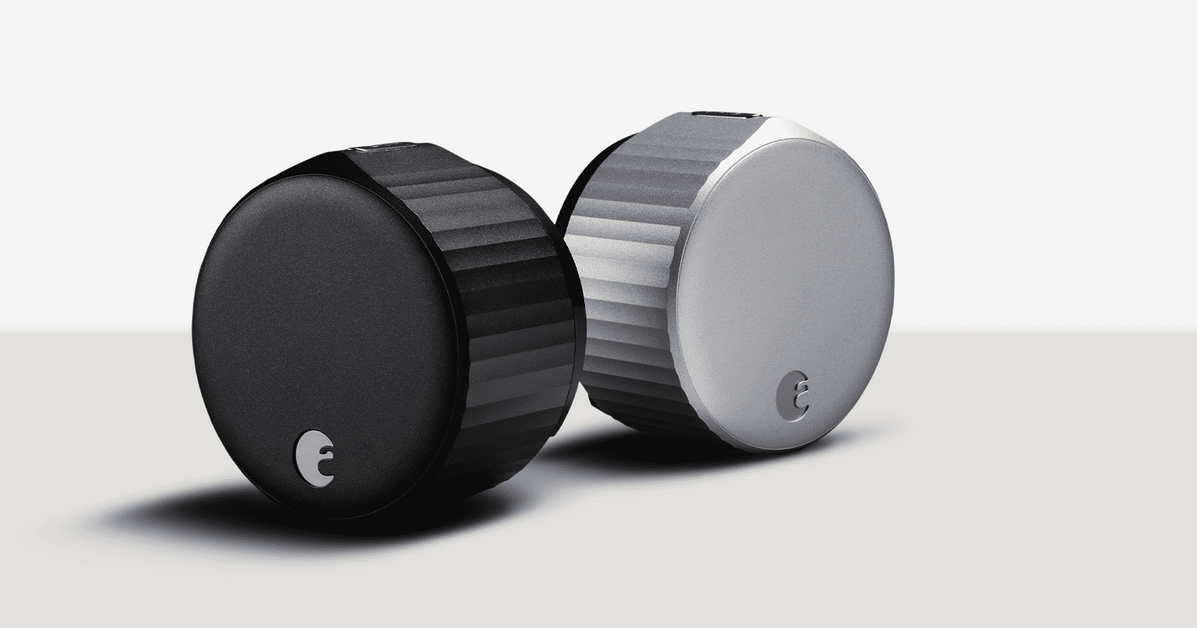 Source: August
Price: Starting from $149.99
Compatibility: Amazon Alexa, Apple HomeKit, Google Assistant
Those who keep misplacing their keys and forget to lock the door are going to love this particular smart home idea. Smart locks don't require keys or your physical presence to work. You can lock and unlock the door even when you're not there! 
The August Smart Lock Pro is one of many smart locks on the market. For example, you can set it up to automatically lock the doors after you close them and unlock them when it senses you coming. Additionally, you can give access to your house to other family members with virtual keys. Activity feed allows you to see who came and went at particular times. 
Keep Your Home Safe with Smart Security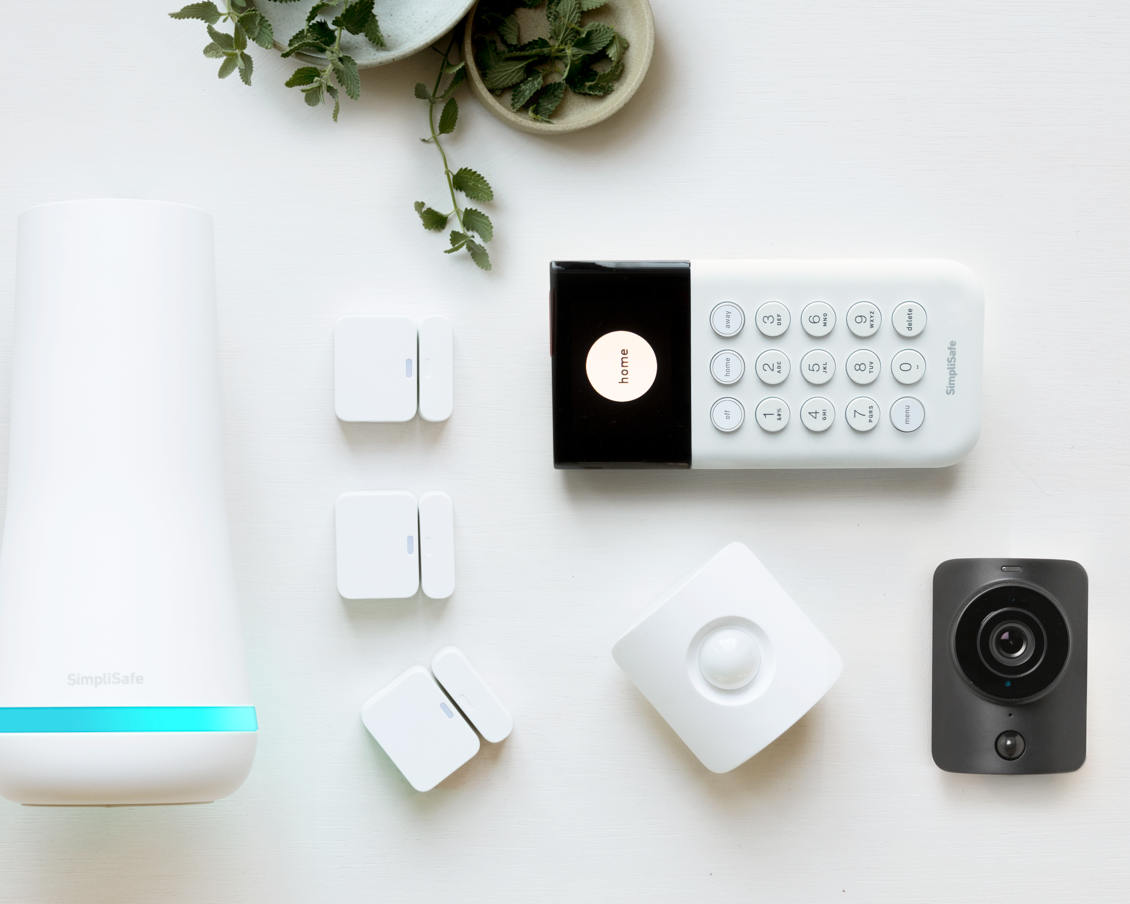 Source: SimpliSafe
Price: packages starting from $244.96
Compatibility: Amazon Alexa, Apple HomeKit, Google Assistant, August Smart Lock
Similar to smart locks, smart security systems make your home a safer place. One of the best on the market is SimpliSafe, which was recognized as "Best Home Security overall" by US News & World Report, and awarded by The Verge, Popular Mechanics, and many more. 
Easy to install, SimpliSafe comes with a base station, a wireless keypad, a motion detector, and an entry sensor. On top of that, you can purchase cameras, a smoke detector, a panic button, and other additional hardware.
Answer Your Door From Anywhere
Source: Google
Price: starting at $179.99
Compatibility: Google Assistant, Amazon Alexa, Google Play, Apple 
No more guessing who's at the front door! Nest Doorbell allows you to see everything going on at your front door with its 3:4 ratio that will enable you to see people head to toe and packages left on the ground. In addition, HDR helps with bright, high-contrast light at all times a day, and night vision gives you a clear picture of what is going on after dark. 
Beyond the basics, you can answer your door from anywhere in the world from your phone. Nest Doorbell also offers intelligent alerts sent right to your phone and is smart enough to determine what type of activity it has seen, such as a person, package delivered, or vehicle was seen. Nest doorbell can even detect familiar faces with its Nest Aware add-on! 
There's More to Smart Speakers Than Listening to Music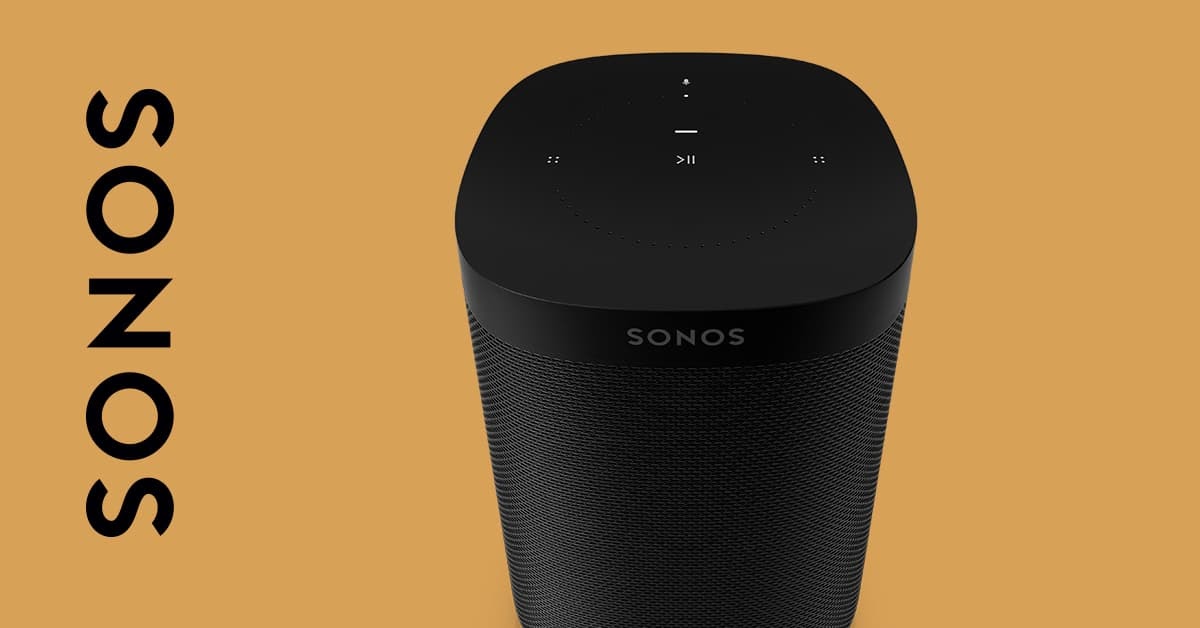 Source: Sonos
Price: $219
Compatibility: Google Assistant, Amazon Alexa, Apple AirPlay 2
Smart speakers can do so much more than your regular Bluetooth speaker. You can use your streaming services, listen to the radio, and check the news with a simple voice command. But there are even more things smart speakers can do. For example, you can use them as the central hub through which you manage other smart home gadgets, such as lights and locks.
Smart speakers are among the most popular smart home appliances. Sonos One, can do all of the above things and customizes the sound based on the room. In addition, it can be controlled through supported apps, such as Spotify and TIDAL, AirPlay 2, the Sonos app, and by controls on the speaker itself.
Open Your Smart Garage Door Wherever You Are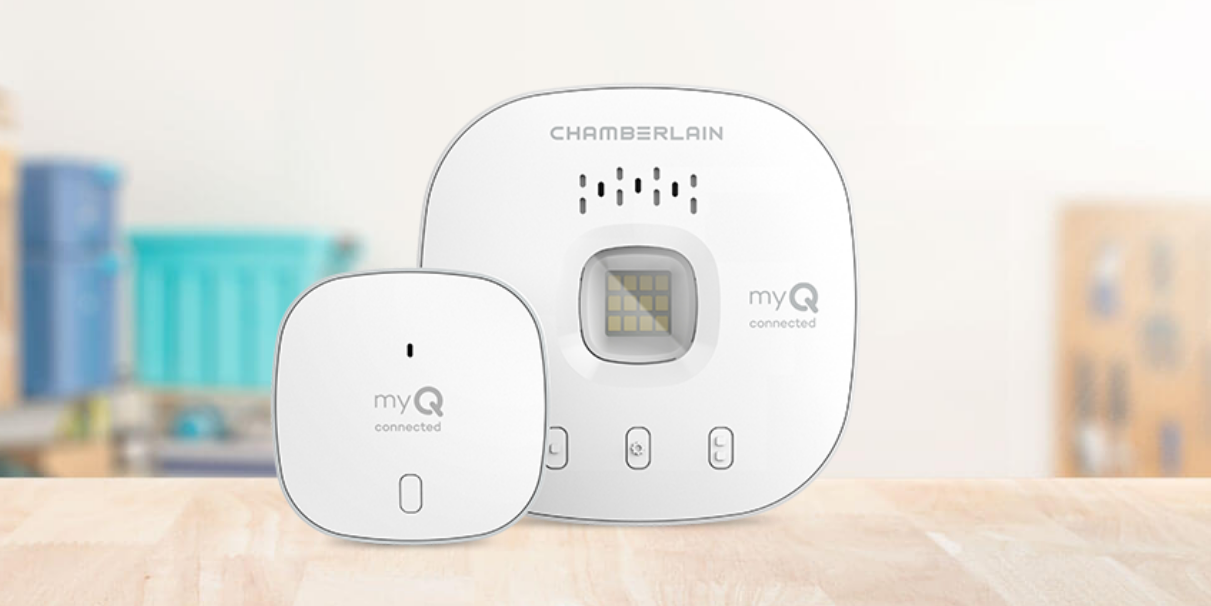 Source: myQ/Smart Garage Hub 
Price: $29.99
Compatibility: Amazon Key, Google Assistant, Apple HomeKit
A smart garage door is pretty self-explanatory – it's essentially a smart lock for your garage. With the help of smart garage doors, such as Smart Garage™ Control, you can check on your door wherever you are and even open and close the garage doors remotely. All you need is a smart device to manage the door from a distance. That's right you'll never circle the block again!
A smart garage door can also come in handy when you're traveling and you need somebody to access your home to deliver packages, for example. You can give access to your smart garage door to up to five people.
Smart Cleaning Will Make You Forget About Vacuuming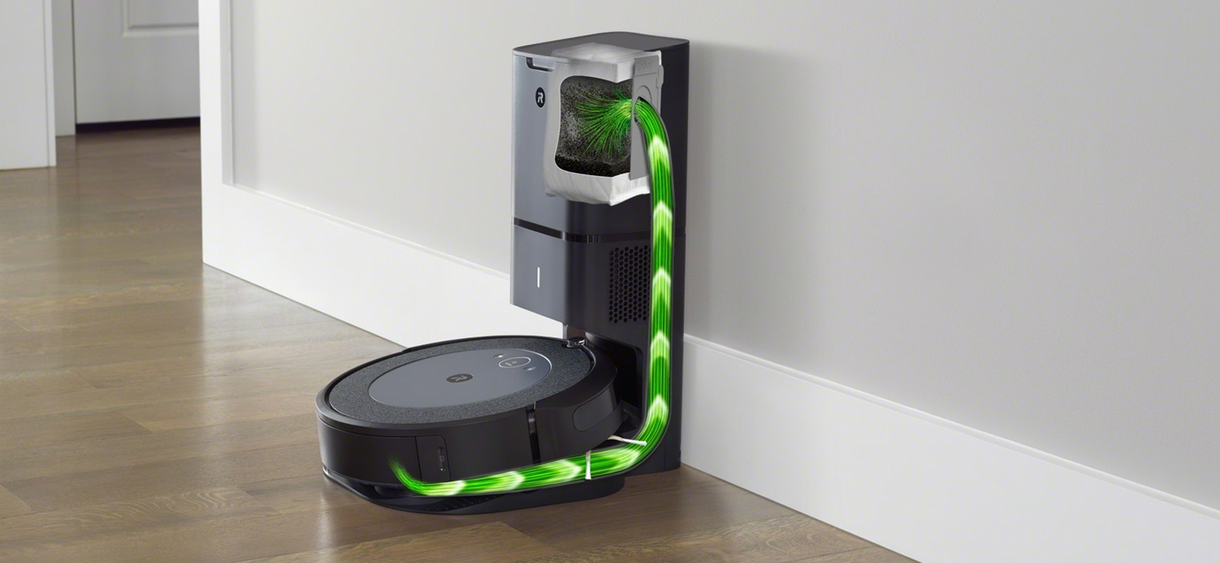 Source: iRobot
Price: $399.99
Compatibility: Amazon Alexa, Google Assistant
Smart home ideas each have their own set of benefits, but smart cleaning appliances are considered the best by many happy customers. No wonder they're among the most popular ones: they save you time and energy by vacuuming and even mopping all by themselves. 
iRobot Roomba i3+ is one such smart cleaning device. When you first bring it home, it maps your floor plan and therefore never misses a spot while vacuuming. You can even check that; digital mapping shows you exactly what route your Roomba took.
You can schedule your iRobot Roomba to clean while you're not at home and check battery levels through an app. iRobot Roomba i3+ is among the most advanced smart cleaning devices. It comes with a self-emptying dust bin – that's what sets it apart from iRobot Roomba i3.
Stay Warm & Cozy with a Smart Thermostat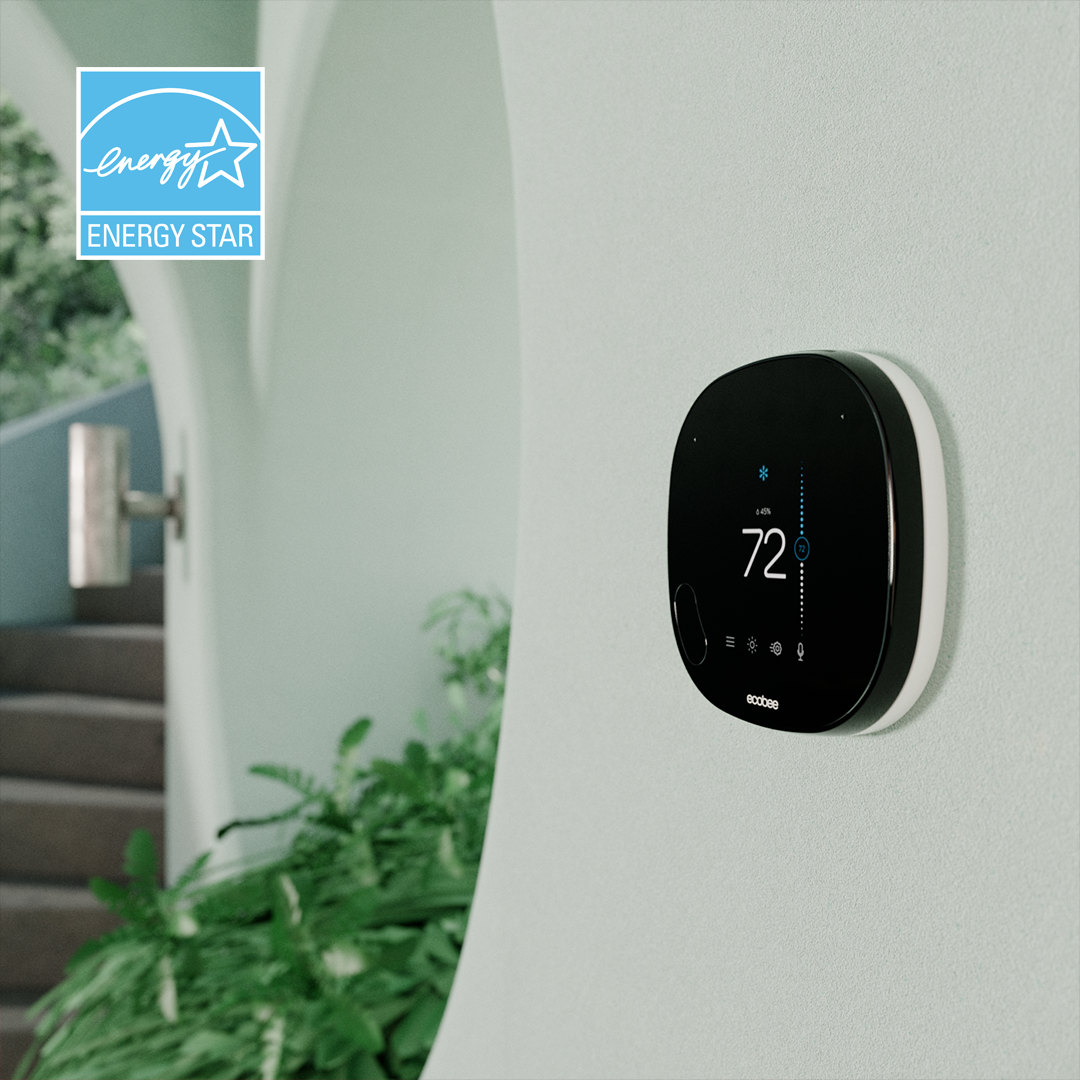 Source: Ecobee SmartThermostat with Voice Control
Price: $249.99
Compatibility: Amazon Alexa, Apple HomeKit, Google Assistant, Samsung SmartThings
Do you wake up too hot or too cold or love all things eco-friendly? Then this smart home idea is the perfect one for you! Ecobee SmartThermostat with Voice Control was awarded the "best overall Smart Thermostat" by CNET in 2021. Like most other smart home appliances, it can be controlled with voice commands and regulates temperature according to your schedule. 
Similar to smart speakers, smart thermostats have perks beyond their primary function. For example, you can set timers and alarms, notify your family members, and find out weather information. 
But the benefits of smart thermostats go beyond enhanced comfort. They also save you energy and therefore money. This smart gadget learns the comings and goings of your household and cools/heats your home when electricity is cheaper.
Our Favorite Smart Home Ideas for 2022
If you're considering smartening up your home, start with some of these smart home ideas. Of course, the more devices you have, the more creative you can get. In addition, most appliances can work together, which means even more amazing home automation! 
IFTTT is a tool that connects various smart home devices so they work together. For example, you can have your smart lights blink once your iRobot Roomba is done vacuuming or turn on when your smart lock is activated. Your options are truly endless. Which are your favorite smart home ideas, and which ones would you sync up? Comment below and share!