News
Rancho Santa Fe is live!
Race Communications completed the first in-home installation on the RSF Connect network. The installation was completed on July 17th, less than one year after HP Communications began construction. The excitement was palpable as the first speed test showed speeds of over 950Mbps!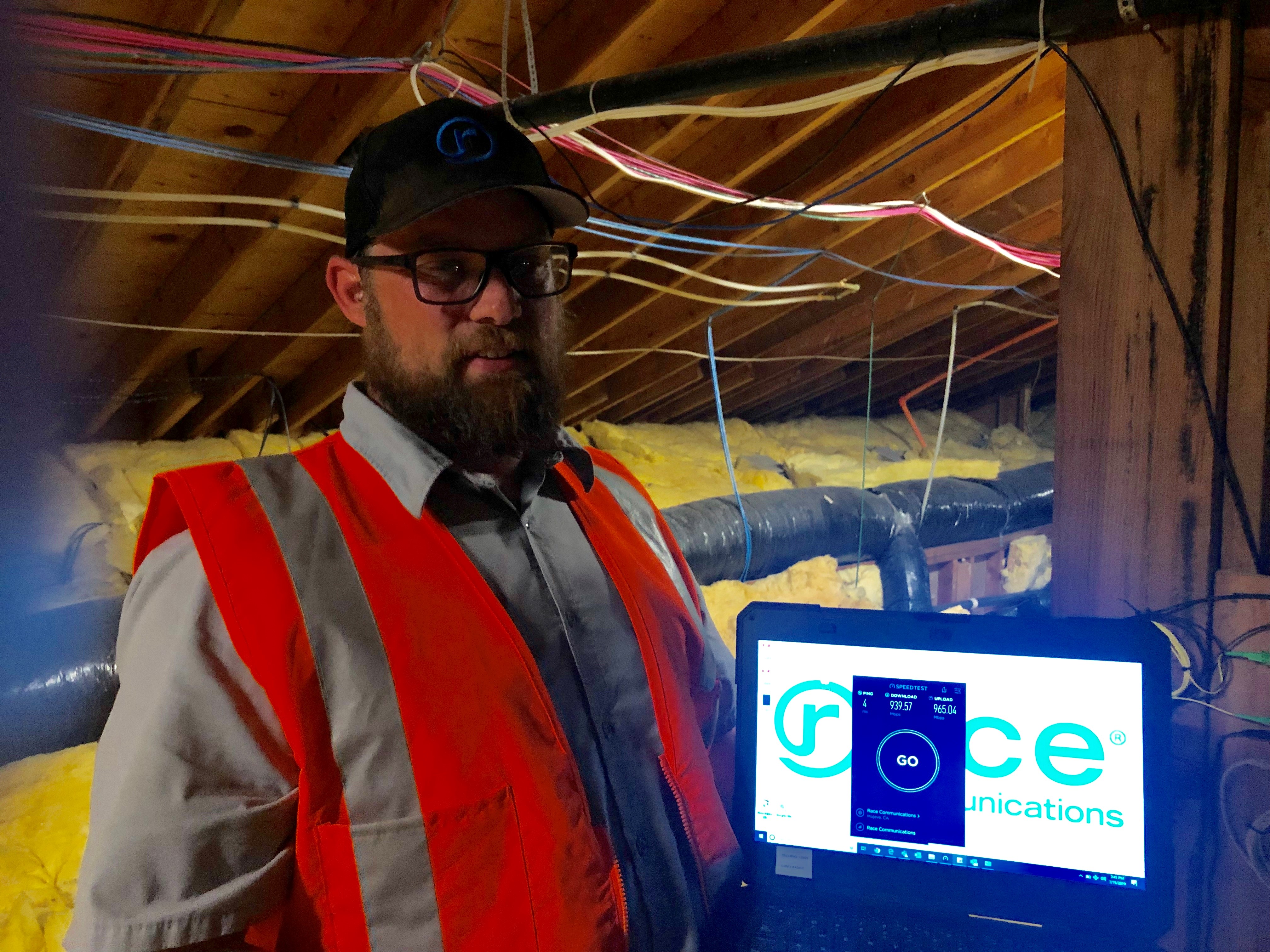 Race representatives are actively reaching out to homeowners who have inquired that live in Jacaranda – the first zone to go live. Representatives will schedule site surveys and installations daily from 8:00 AM to 4:00 PM. We ask homeowners to please be patient as construction continues in other zones.
Race rides in the parade:
Race employees participated at the recent Rancho Santa Fe 4th of July activities with a decorated Race truck and passing out Race swag to the crowd! Following the parade, Race employees had an informational booth where they answered questions from members of the Covenant and gave away more Race swag. It was a beautiful day, and the team enjoyed seeing children and adults alike, throwing Race frisbees and balls around while enjoying the sun and live music!