News
Race Communications live in Atherton.
Hundreds of residents in Atherton, CA now have access to fiber gigabit internet with speeds up to 1,000 Mbps due to an initiative driven by OpenFiber. On Monday, March 4th, 2019, Race Communications installed the first two eligible homes in Atherton, allowing homeowners to experience what being gigafied really means. One homeowner described the service as "out of this world fast".
OpenFiber builds and operates an open infrastructure to enable multiple carriers and service providers to hop on the network giving its consumers a variety of choices. The network in Atherton serves schools, public buildings and every home in Atherton.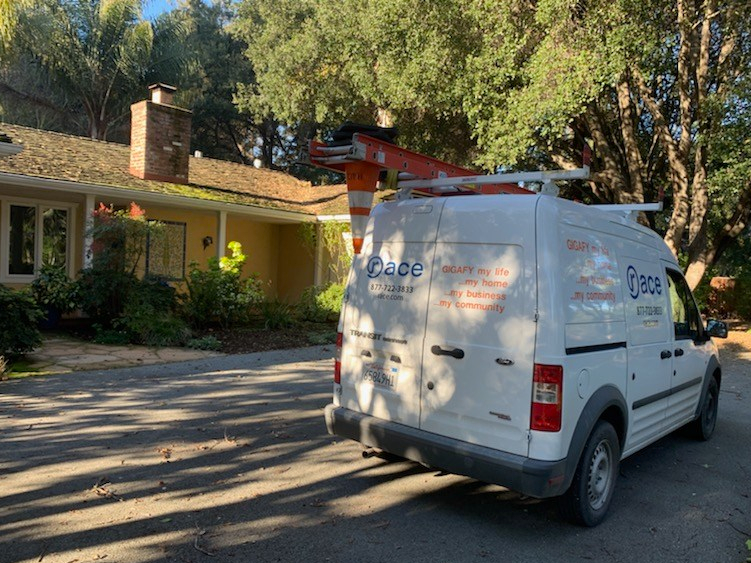 "We believe the future is here and OpenFiber provides unprecedented capacity, speed and latency to drive revolutionary consumer experience from smart homes, virtual reality to next-generation HD entertainment and more." Phillip Clark CEO at OpenFiber. "We look forward to a continued partnership with Race and other providers to provide connectivity that helps meet residents' personal and business needs."
Race is delivering Fiber to the Home (FTTH) technology in Atherton as part of its participation in the OpenFiber network, and its commitment to meet the broadband needs of residents and local businesses in California. Race Communications will also provide phone and television services.
"From telecommuting to remote education, broadband access is essential to our everyday life," said Raul Alcaraz, CEO of Race. "Our team at Race has been blessed to have a successful track record of public and private projects, and we feel confident we can deliver a reliable, fast and affordable broadband system."
For more information or to order gigabit service, residents can contact Race Communications' sales team, at (877) 722-3833 or at [email protected]