News
Race Communications' New Race CommandIQ App Puts Subscribers in Charge
Race Communications is launching the Race CommandIQ app, giving subscribers more control over their home network while ensuring higher online safety and security. 
San Francisco, October 20th, 2022 – Race Communications ("Race"), a fiber-to-the-premises operator serving homes, small businesses, and large enterprises across the state of California, announced today that they are launching a new product in partnership with Calix: the Race CommandIQ mobile app.  
Inside the easy-to-use app, subscribers will find two key features designed to help control their networks with just a few clicks, ExperienceIQ and ProtectIQ. 
ExperienceIQ

empowers our subscribers with extensive features including parental controls, guest networks, network usage monitoring, and device lists. 

 

ProtectIQ

proactively monitors your network and provides security monitoring services, virus protection, prevents intrusion, and blocks malicious websites.

 
Jim Miller, the Vice President of Sales and Marketing, stated, "Expectations surrounding broadband services and speeds are at an all-time high. Consumers want to see that they are getting what they pay for and the best customer service available. The capabilities offered through Calix and the Race CommandIQ mobile app make it easy for us as a broadband provider to elevate our customer's network performance, build trust, and increase subscriber satisfaction through a connected home experience."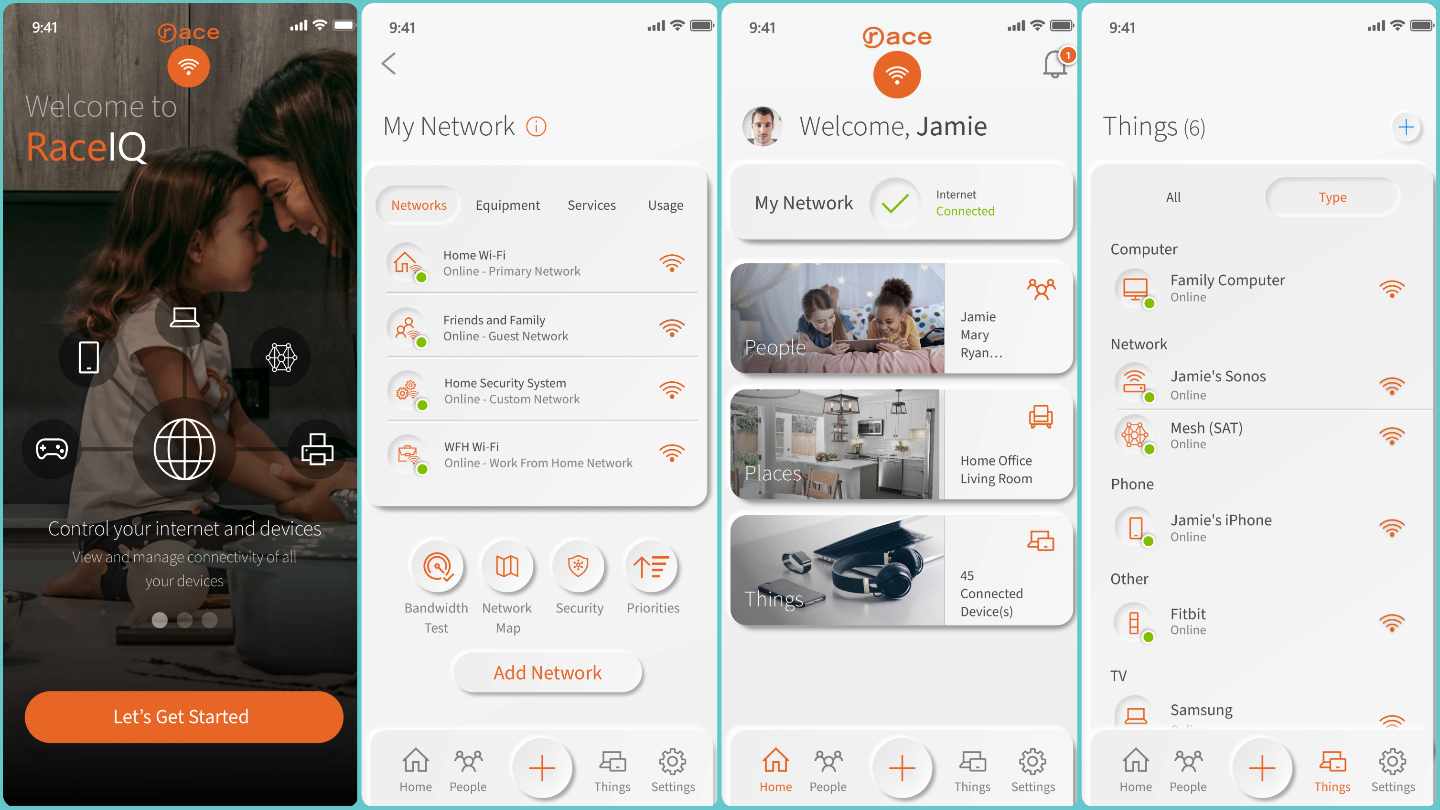 The Race CommandIQ app allows Race customers to: 
Monitor network performance with speed tests

 

Reset the WiFi password

 

View all connected devices and their usage

 

Create guest, work-from-home, or customer wireless networks

 

Add new devices to the network through the app's WiFi Protected Setup (WPS) feature

 

Set

parental controls

with an

award-winning online safety leader,

Bark Technologies

 

Connect with your smart home devices, such as Alexa, Arlo Security

 

Protect themselves from cyberattacks with an active security monitoring service

.

 
By downloading the Race CommandIQ app, Race subscribers can enjoy a safer internet experience and autonomy over their home network. The app is included in the services and available for all Race subscribers at Google Play store or Apple App Store.
ABOUT RACE COMMUNICATIONS
Race Communications is one of California's leading telecommunications and technology companies, offering a full range of communications services and competing in over 25 markets with investments totaling $150M in recent years.  
Working in partnership with several public and private entities, Race focuses its efforts on building top-tier networks that service 25,000 homes, small businesses, and Fortune 500 companies alike. Our comprehensive network has brought significant improvements to local entities, education, community services, and public safety across the state.  
For more information about Race Communications, visit https://race.com or email [email protected].