Technology
7 Unstoppable Female Tech Entrepreneurs Shaping Our World 
In today's world, technology is all-encompassing. It has the power to transform lives, communities, and industries. The tech industry constantly evolves and needs diverse perspectives to drive innovation and progress.  
When we picture the tech industry, we often imagine a male-dominated space. Much of technology is still made by men, for men.
Fortunately, we've witnessed a growing number of women breaking barriers over the years. They're challenging the status quo in the tech world, making a difference.
This blog explores the world of female tech entrepreneurs, their challenges, and their strategies to overcome them. We'll also provide some resources and examples of success for aspiring female tech entrepreneurs. 
The Importance of Female Tech Entrepreneurs
Research shows that diverse teams lead to better business outcomes. According to a study by McKinsey, companies with more diverse teams have a 15% higher likelihood of financial returns above their industry median.  
That's where female tech entrepreneurs come in. They bring a fresh perspective, creativity, and innovative ideas to the industry. Their unique experiences and insights can help create technology that better serves everyone. 
It's not just about diversity for the sake of it but about creating a culture of inclusion that allows everyone to thrive. By having more women in tech, we can develop technology that is more inclusive, equitable, and accessible to all.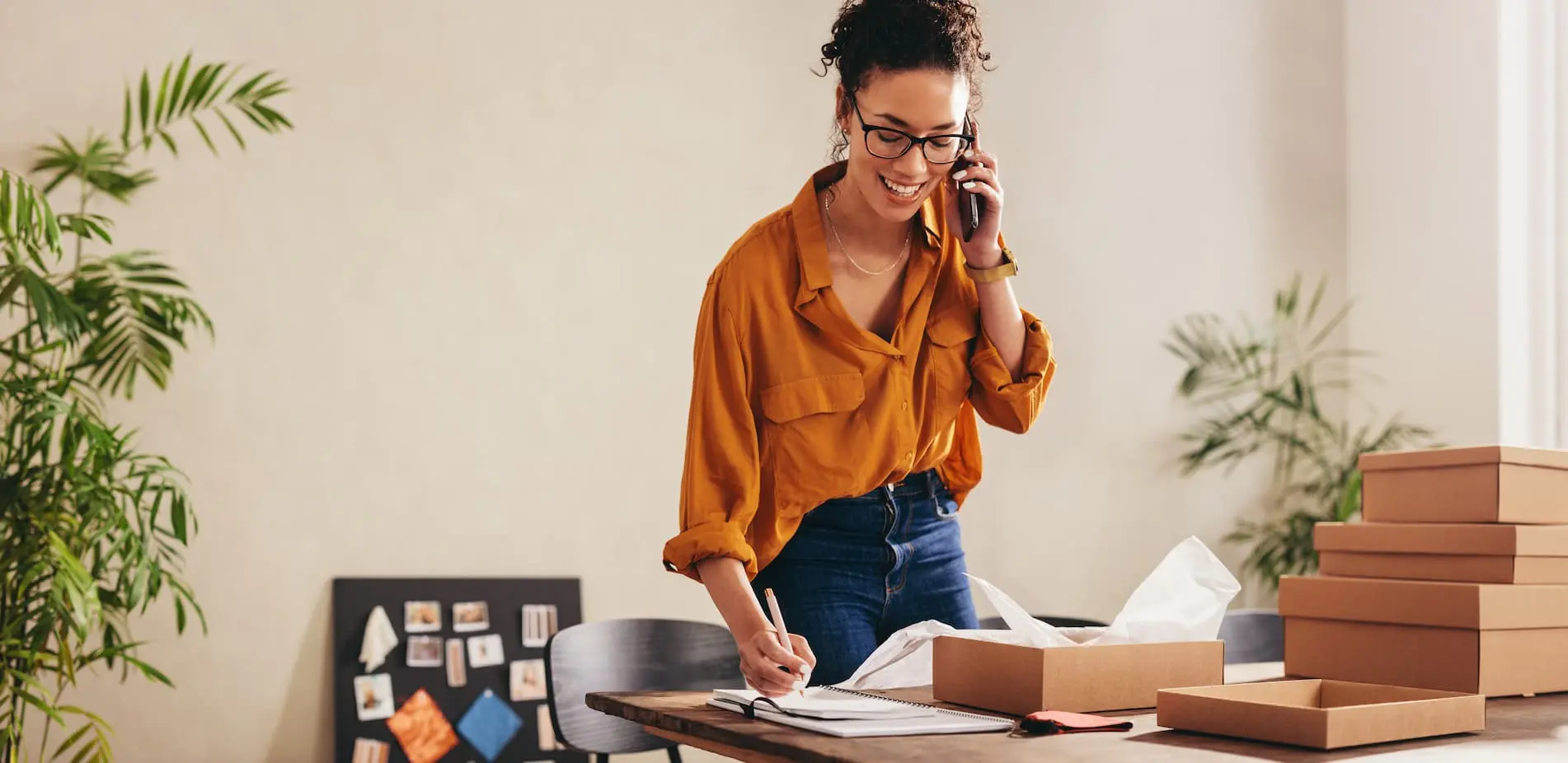 The Challenges Women in Tech Face
Female tech entrepreneurs face several common challenges, including gender bias, which can impact their ability to secure funding, form partnerships, and access resources. In fact, a PitchBook study revealed that female-founded companies received a mere 2.1% of total venture capital funding in 2022. 
Additionally, women-led startups tend to receive less funding than those led by men, making it difficult for them to expand and scale their businesses. Another hurdle is the need for more mentorship and support networks. 
Despite these challenges, many female tech entrepreneurs have found ways to overcome them and succeed in the industry. Here are some strategies that can help: 
Seek out mentorship and networking opportunities:

Future female tech entrepreneurs can benefit from having mentors and support networks that can provide guidance, feedback, and connections.

 
Build a robust support system:

Having a support system of friends, family, and peers can help female tech entrepreneurs stay motivated, overcome self-doubt, and navigate challenges.

 
Develop confidence and resilience:

Women in tech can build confidence and resilience by setting achievable goals, celebrating small wins, and learning from failures.

 
Form communities and support networks:

Ambitious w

omen can form communities and networks to support each other, share resources, and collaborate on projects.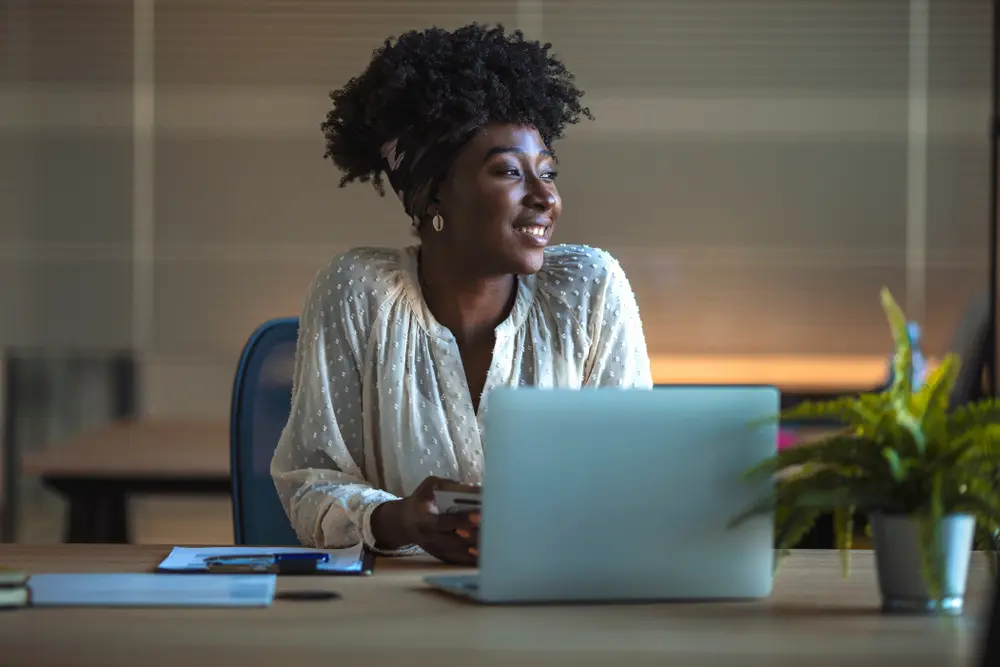 7 Female Tech Entrepreneurs to Ignite Your Ambition
The landscape of successful female tech entrepreneurs is vast, with many trailblazers opening doors for others in the industry. While it's impossible to recognize them all in one blog, we've handpicked 7 exceptional examples to help you get inspired. 
Reshma Saujani
Reshma Saujani is an American lawyer, politician, and civil servant best known as the founder of the nonprofit organization Girls Who Code. Established in 2012, Girls Who Code aims to close the gender employment gap in computer science and increase the number of women in the field. Saujani's early career included working as a lawyer and in the finance industry. She later transitioned to politics, becoming the first Indian-American woman to run for Congress in 2009.
As a trendsetter among female tech entrepreneurs, Saujani also wrote several books, including "Women Who Don't Wait in Line: Break the Mold, Lead the Way" and "Girls Who Code: Learn to Code and Change the World." Her latest book, "Pay Up: The Future of Women and Work (and Why It's Different Than You Think)," was released in March 2022. 
Whitney Wolfe Herd
Whitney Wolfe Herd is the inspiring founder and CEO of Bumble, a popular dating app launched in 2014 that aims to empower women. Before Bumble, Whitney co-founded Tinder and was its Vice President of Marketing. She's been recognized in Forbes' 30 Under 30 in 2017 and 2018 and featured in Time's 100 List. 
In February 2021, Whitney made history as the world's youngest self-made female billionaire and the youngest woman to take a company public in the US, all at just 31 years old.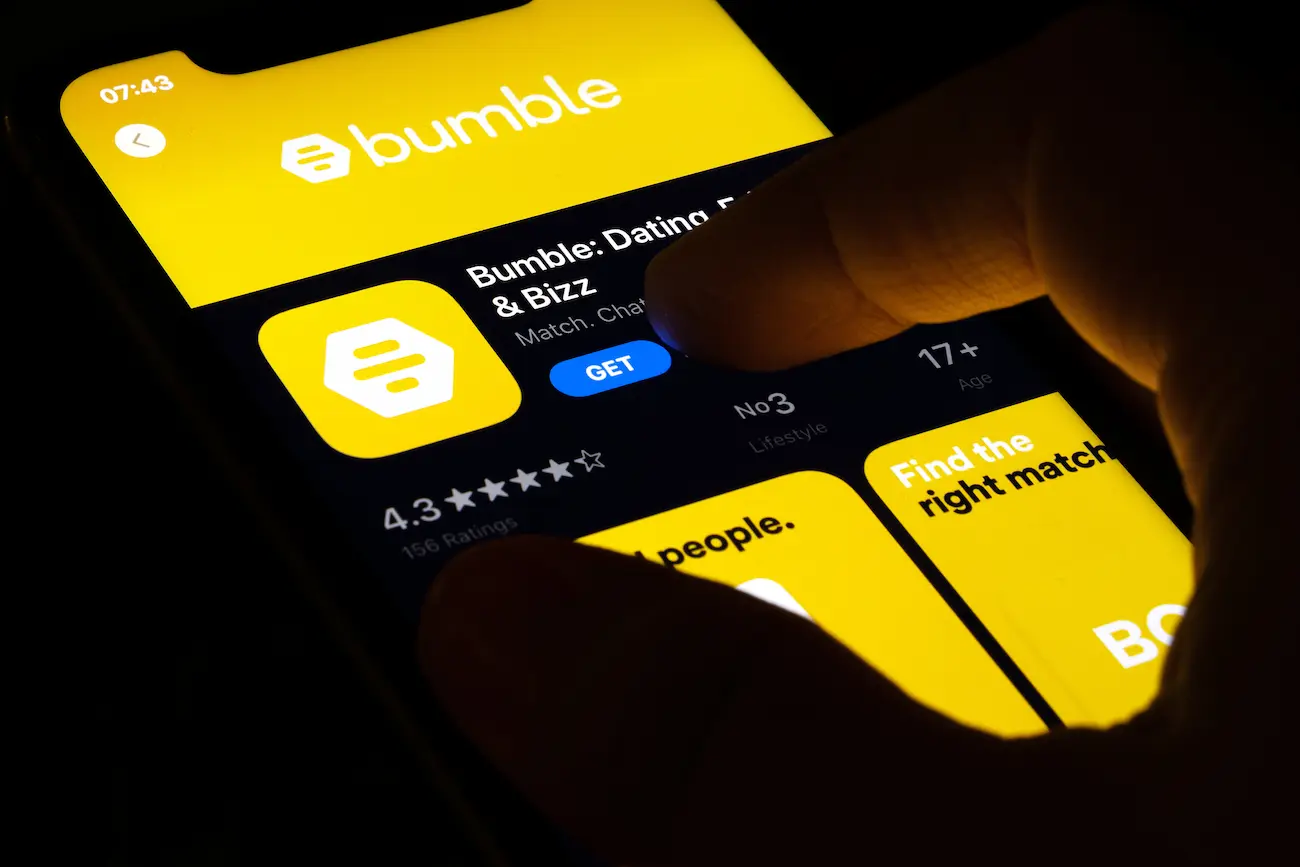 Kathryn Parsons
Kathryn Parsons is an inspiring British entrepreneur making waves in the tech world. As the co-founder and CEO of Decoded, she's on a mission to enhance global digital literacy. This inspiring woman in tech has led her London-based startup to new heights, offering both online and in-person master classes worldwide. Decoded's signature course, "Code in a Day," empowers people without computer knowledge to learn coding in just 24 hours. 
Kathryn's dedication to promoting coding as an essential skill has earned her numerous accolades, including UK Start-Up Entrepreneur of the Year and Women at the Top Tech Pioneer. As a champion of female entrepreneurship, she's been recognized as one of Business Insider's 30 Most Important Women in Tech Under 30 and London's Most Influential Tech Stars. 
Jessica O. Matthews
Jessica O. Matthews is a Nigerian-American inventor, entrepreneur, and CEO who has made waves in the world of renewable energy. She co-founded Uncharted, an IT company that helps cities use data to develop smart and sustainable infrastructure. 
Born in 1988, Matthews attended Harvard College and later graduated from Harvard Business School. Fortune has recognized her as one of the "10 Most Powerful Women Entrepreneurs" in 2011 and one of the "Most Promising Women Entrepreneurs" in 2015. As a testament to her impact, she was named "Scientist of the Year" in 2012 by the Harvard Foundation for Intercultural and Race Relations. The President of Nigeria appointed her as an "Ambassador for Entrepreneurship." 
Melanie Perkins
Melanie Perkins is an extraordinary Australian entrepreneur and the CEO and co-founder of Canva. When she was in college, Melanie tutored students in graphic design. She noticed how hard it was for them to learn complex programs like Adobe Photoshop.   
So, she came up with a fantastic idea to create a platform that made designing easier for everyone. Even if you didn't have any technical experience! Melanie was only 19 when she left college to start her first business, Fusion Books, with Cliff Obrecht. Today, she's one of the youngest female CEOs in the tech world, leading a company worth over $1 billion.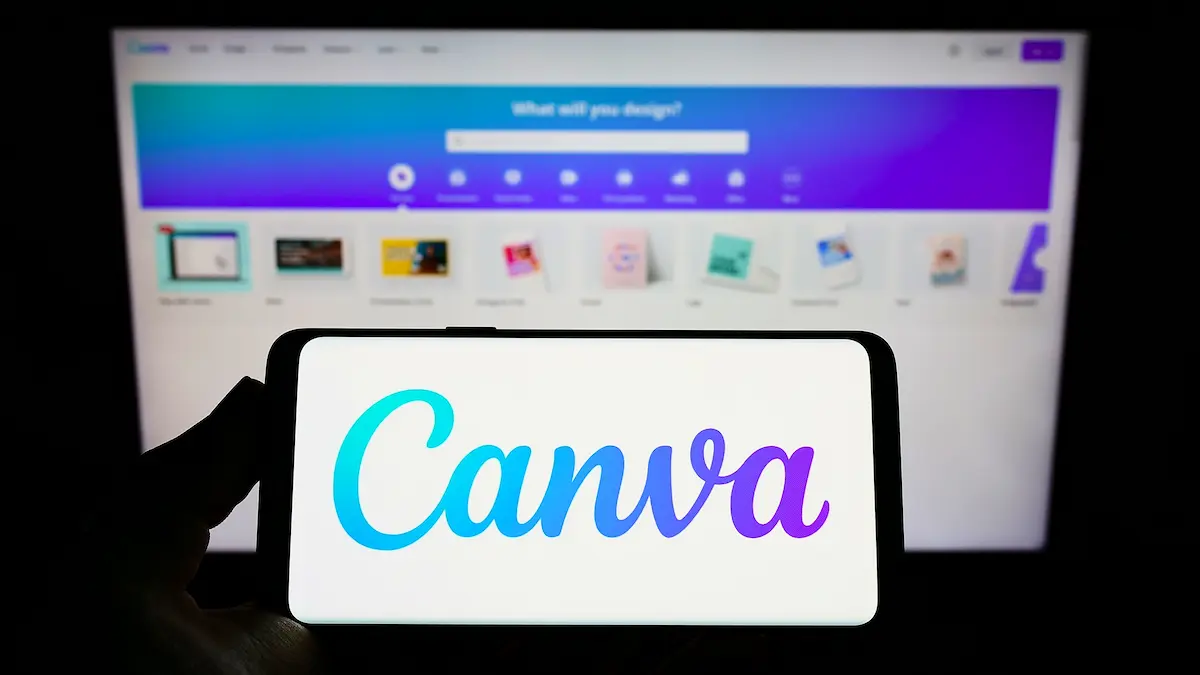 Mary Lou Jepsen
Mary Lou Jepsen is an incredible inventor and technical executive who's significantly impacted display, imaging, and computer hardware. She's been the brains behind groundbreaking technologies used in head-mounted displays, HDTVs, laptops, and projectors. In 2018, she was named one of Forbes' America's Top 50 Women in Tech. 
Mary co-founded One Laptop per Child and later started Pixel Qi, a company focused on designing and manufacturing displays. She's also worked on some exciting projects at Google X and Facebook/Oculus VR. In 2016, she started OpenWater, a company aiming to create affordable wearable devices for fMRI-like imaging of the body using holographic techniques. These devices could transform healthcare and even make telepathy possible. 
Dr. Fei-Fei Li
Dr. Fei-Fei Li is a renowned Chinese-American computer scientist and AI pioneer, best known for establishing ImageNet, which revolutionized computer vision. As the Sequoia Capital Professor of Computer Science at Stanford University, Li is dedicated to shaping the AI field and promoting diversity and inclusion.  
In 2017, she co-founded AI4ALL, a nonprofit organization focused on increasing diversity within the AI sector. Li holds a Ph.D. in electrical engineering from the California Institute of Technology. She has received numerous accolades, including being named one of America's Top 50 Women in Tech by Forbes in 2018. Her groundbreaking work and commitment to human-centered AI make her an inspiring role model for women in technology.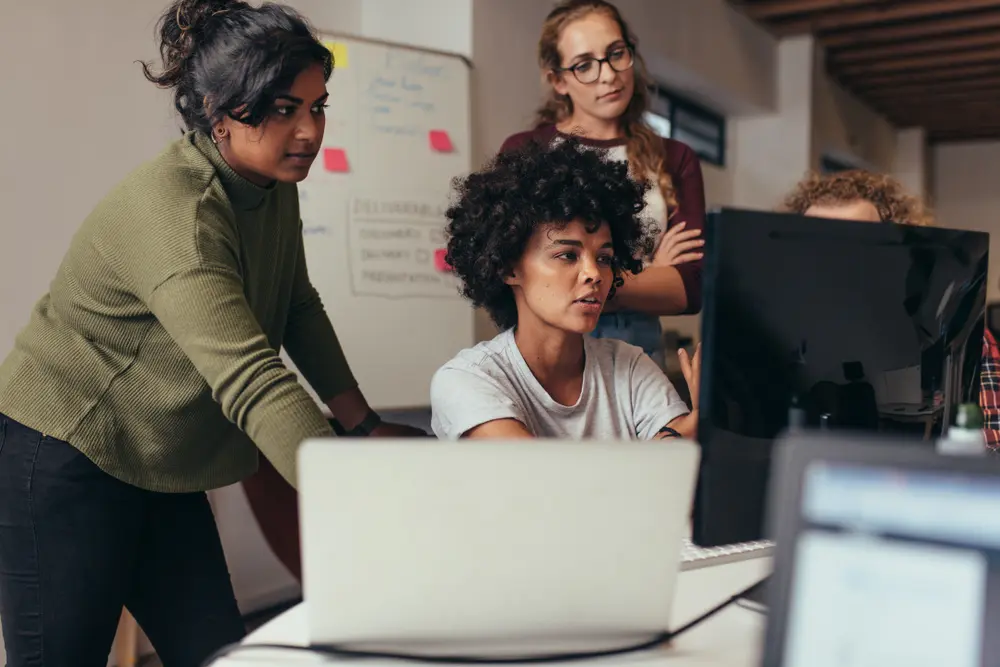 Conclusive Thoughts on Female Tech Entrepreneurs
Female tech entrepreneurs are breaking barriers, challenging the status quo, and changing the game in the tech industry. They bring diversity and innovation to the industry, leading to better business outcomes and more inclusive technology.   
Despite their challenges, they've developed strategies to overcome them and succeed. They are making their mark on the industry by seeking out mentorship, building a solid support system, and developing confidence. With the right resources and communities, these women can continue to thrive. And by doing so, they'll inspire the next generation of female tech entrepreneurs.