Work From Home Tips
Design Your Dream Office at Home with These 7 Smart Office Devices
Welcome to the world of smart office devices! If you like to spend a lot of time working from home, you know how important it is to have a great workstation to get the job done.  
Previously, we explored tools and apps that improve your work-from-home experience. And in this blog post, we'll explore some of the best smart office devices to help you work more efficiently and comfortably. Read on and master the art of working from home! You'll be healthier and more productive for it. 
A Standing Desk
If you spend hours sitting at a desk every day, you've probably noticed that it can get uncomfortable. Not only can sitting for long periods lead to back pain and other health issues, but it can also make you feel sluggish and less productive.  
That's where standing desks come in. These desks allow you to adjust the height so you can stand while you work, stretching your legs and getting some movement throughout the day. This smart office device will help you feel more energized and improve your posture. And if you ever feel like sitting down, you can adjust it back to a sitting height.  
Standing desks typically cost more than $400. For a more budget-friendly option, consider getting a standing desk converter. Because it works as an add-on to your desk, it isn't as sleek, but it gets the job done. You can get one for approximately $100 or more. Your neck and upper back will thank you for it!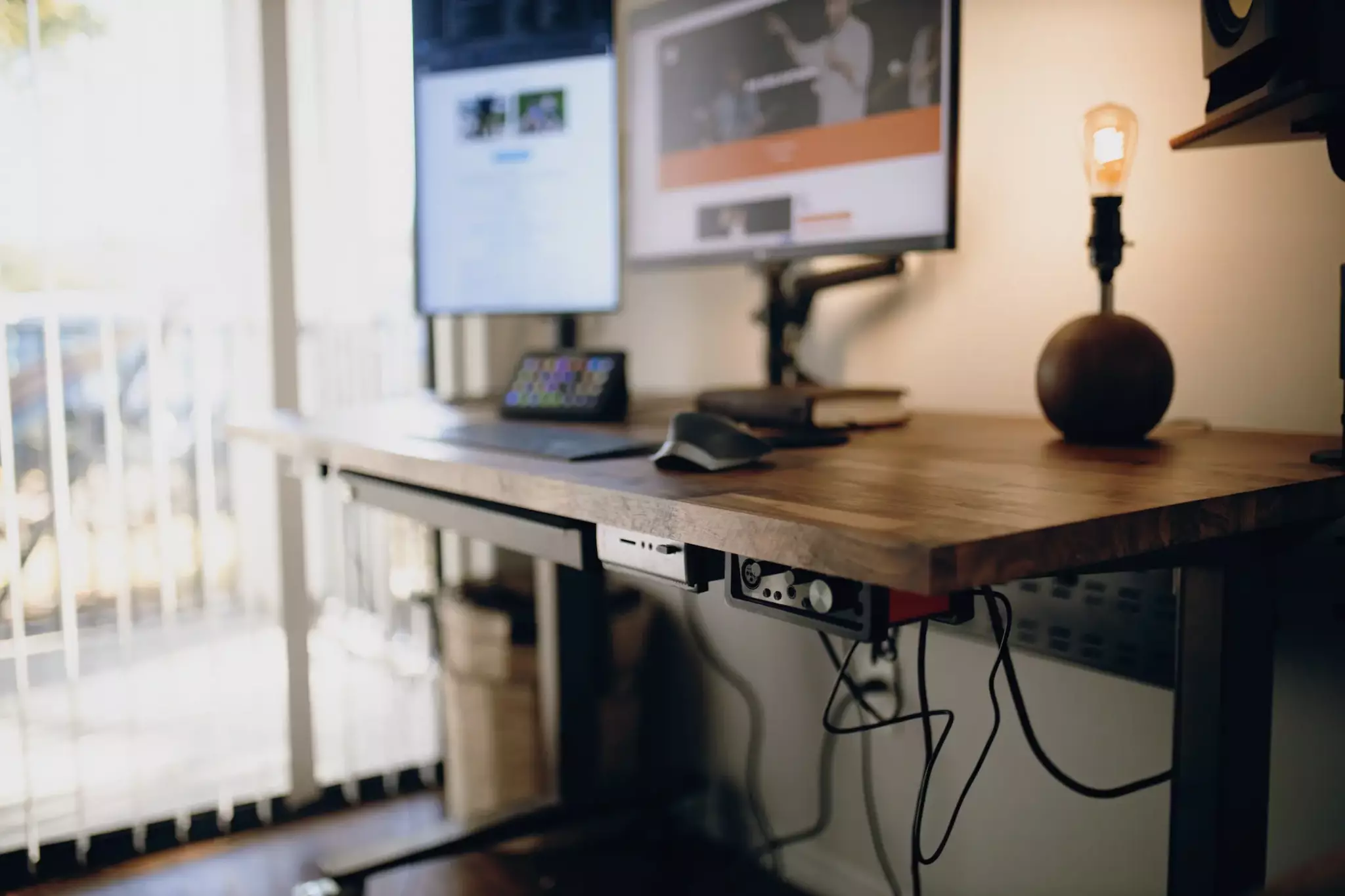 An Ergonomic Mouse
If your work requires you to click and scroll a lot, you know how important a comfortable mouse is. Ergonomic mice are designed with your health in mind, and they can help reduce hand and wrist strain, making it easier for you to work faster and longer. 
Additionally, they can have special features like adjustable grips and buttons you can customize to fit your hand and your needs. That's why they also make for a great gift for gamers. 
Smart Air Quality Monitor
Poor air quality negatively affects productivity at work. Therefore, having a smart air quality monitor can help you stay energized! This smart office device measures air quality and provides real-time data on temperature, humidity, and the presence of pollutants like dust and smoke.  
In addition, many smart air quality monitors also come with an accompanying app that allows you to track the data over time and get alerts if the air quality in your home or office falls below certain thresholds. 
By using a smart air quality monitor, you can see the air quality in your home or office and improve it if necessary.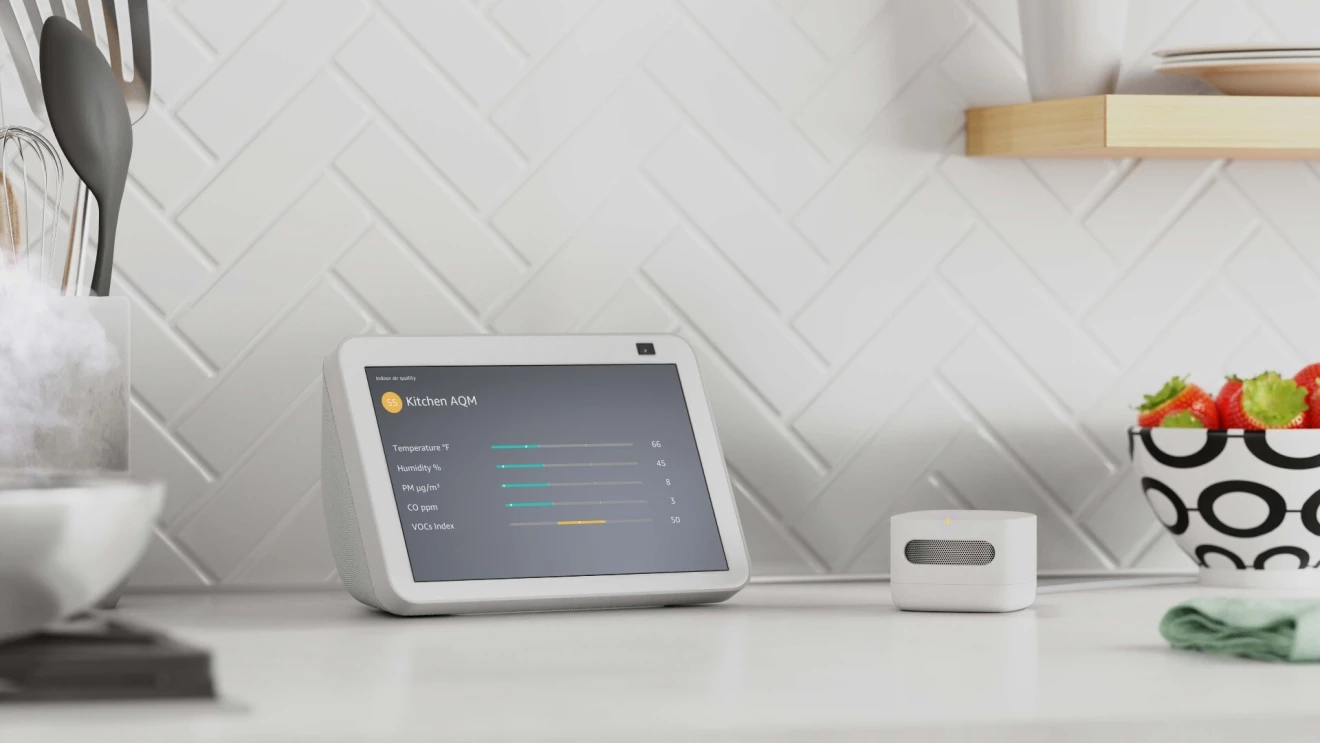 via Amazon
A Portable Monitor
The laptop screen can feel too small at times. That's why a portable monitor is another smart office device you should consider getting. Especially if you work on the go and can't bring along a big second monitor. 
These monitors are lightweight and easy to take with you wherever you go, and they can be connected to your laptop or computer to give you an extra screen to work on. This is especially helpful if you need to work on multiple documents at once or if you have a meeting and need to look at documents simultaneously.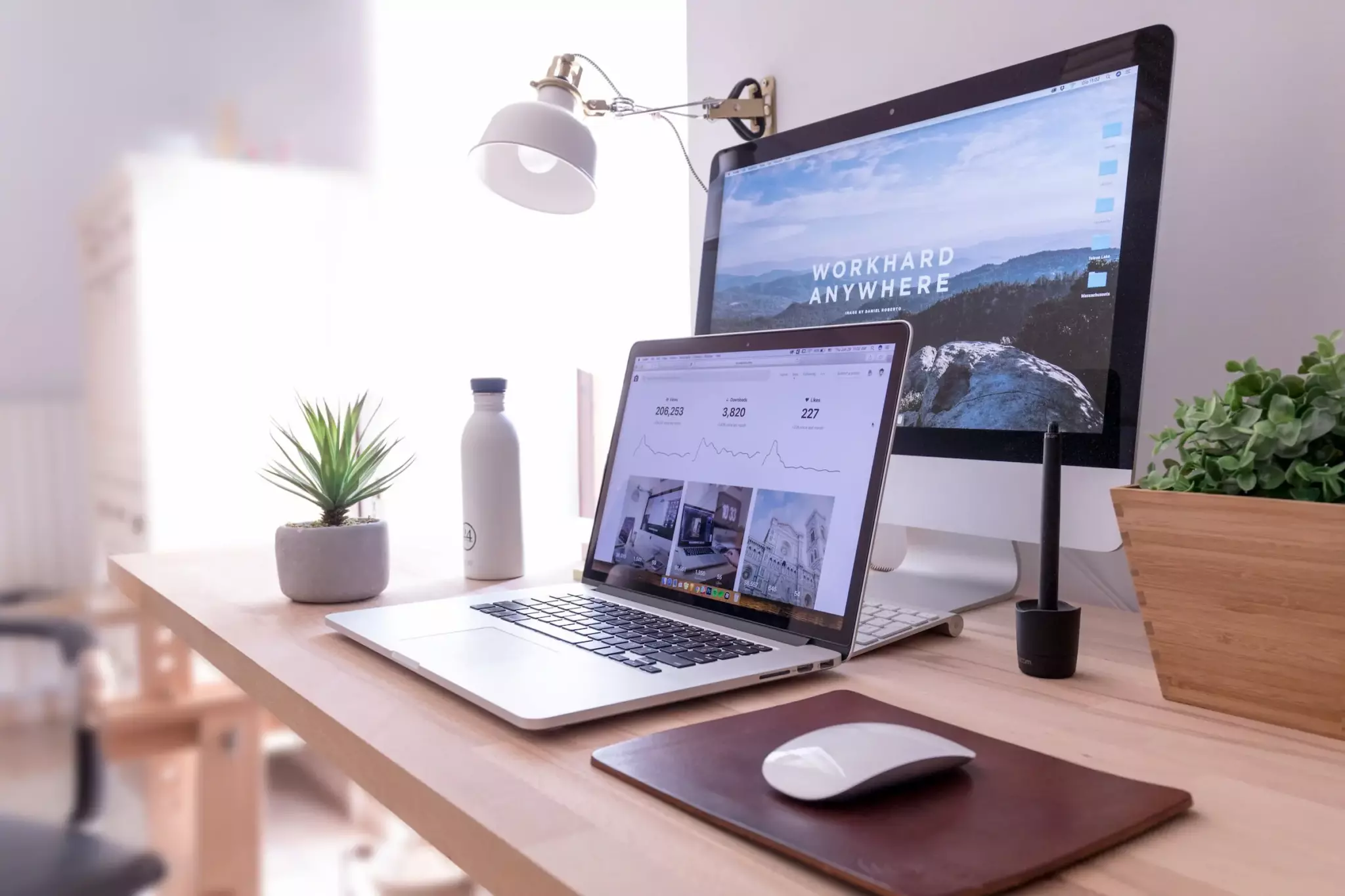 Smart Earbuds
Smart earbuds are another great addition to any smart office. These earbuds can connect to your phone or computer via Bluetooth. They often have features like noise canceling and voice control, making them perfect for taking calls, videoconferencing, or listening to music while you work. They're also usually wireless, so you don't have to deal with tangled cords. 
If you work with international clients, you can also get translating earbuds, such as Timekettle WT2 Edge for $300. For a less expensive option, Tom's Guide gives good marks to ANC: 1More Piston Buds Pro, which you can pick up for $69.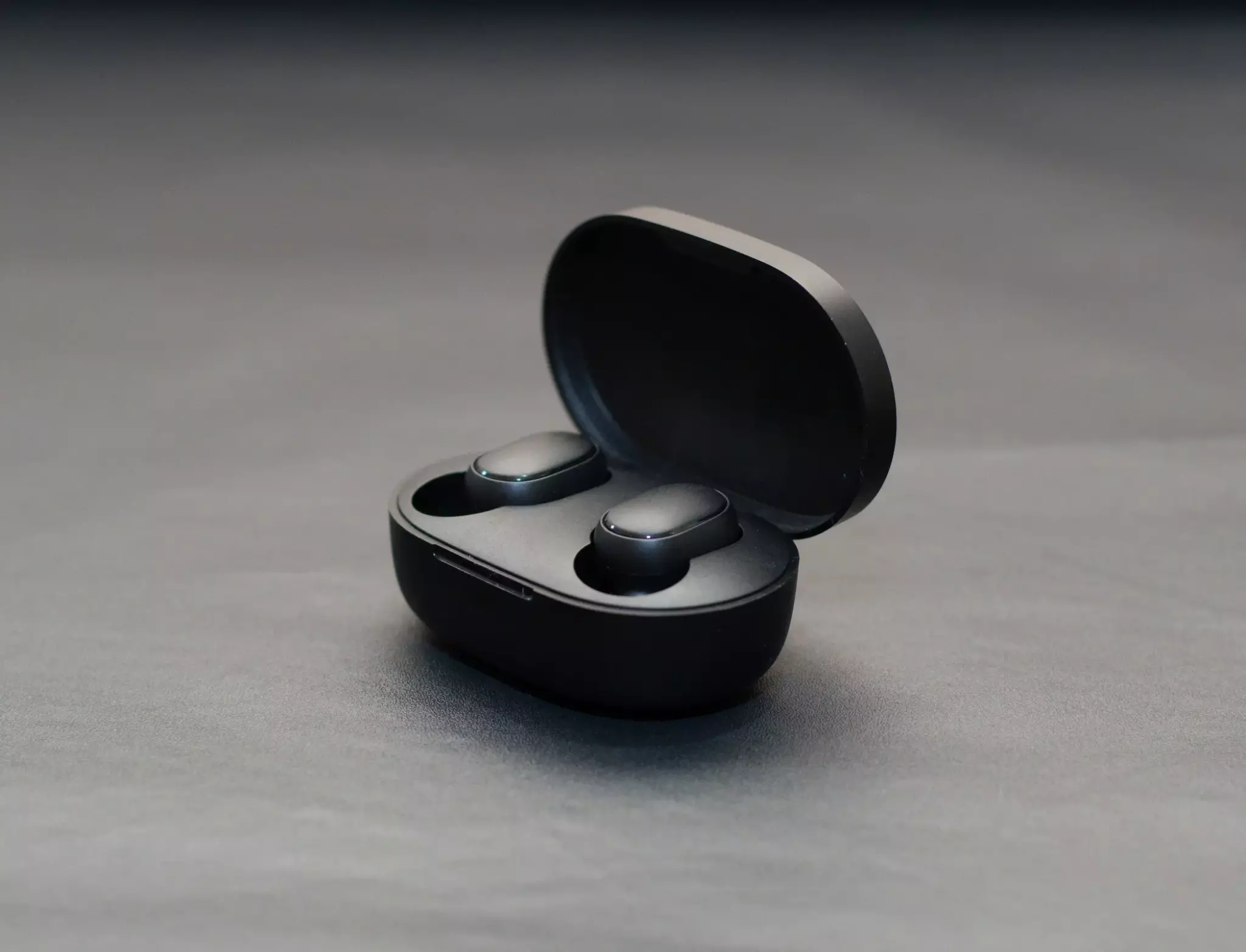 Smart Speaker & Virtual Assistant (Amazon Alexa, Google Assistant, Apple's Siri)
A smart speaker with a voice assistant can improve your home workstation and boost your productivity. Smart office devices, such as Alexa, Google Assistant, and Siri, can automate mundane tasks and help you keep track of your busy schedule. 
If you want to set a timer or add items to your to-do list, you don't need to stop what you're doing or leave the desk. Instead, just ask your voice assistant to do it for you. You can also schedule a break every hour, receive a reminder to stretch, or an alert when it's time for a meeting. Virtual assistants and smart speakers will save you time and keep distractions at bay.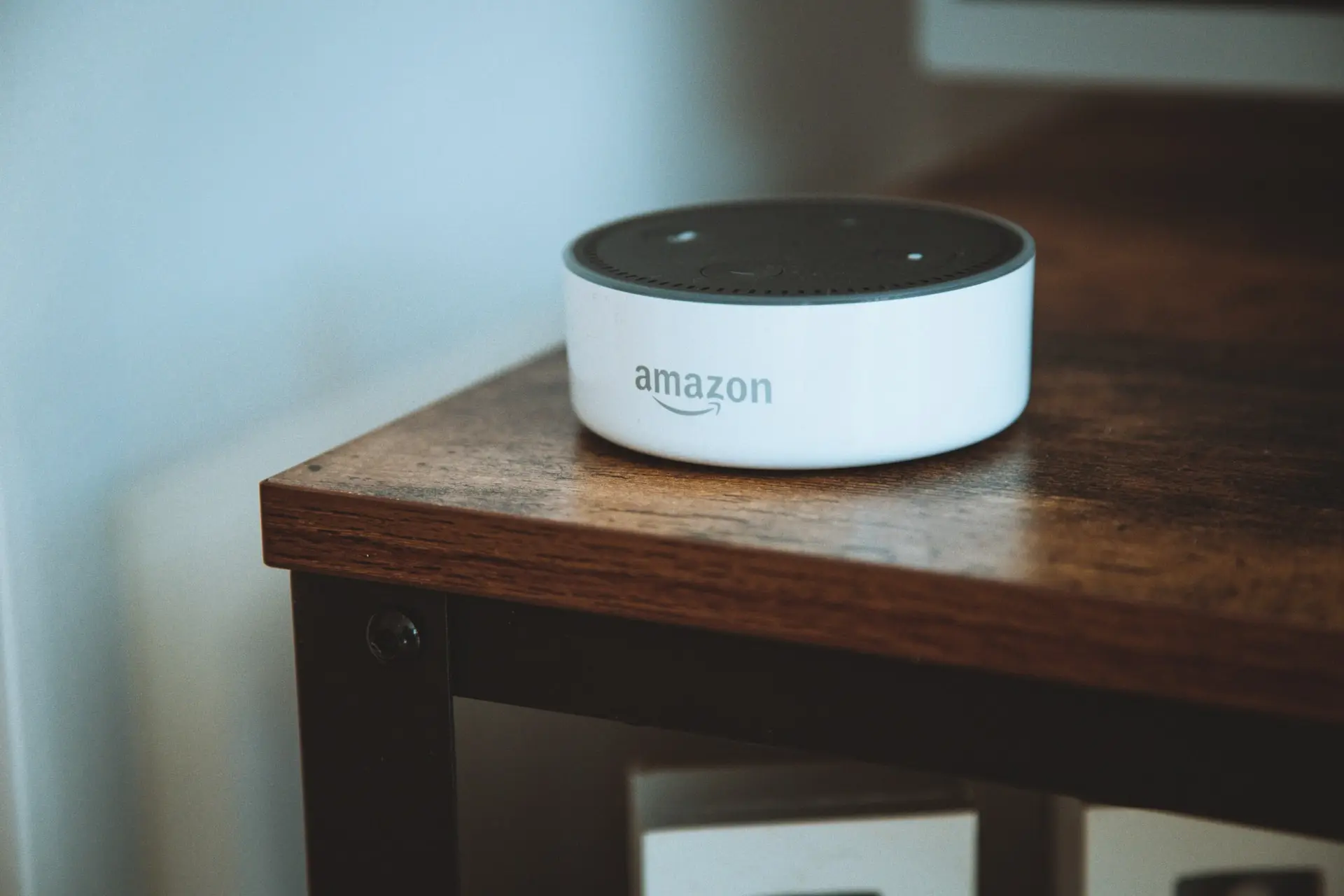 Smart Lighting
Smart lights, such as Phillips Hue, are useful smart office devices because there are many ways you can use them to improve your work experience.  
They allow you to adjust the brightness and color temperature of the light in your home office, which can help enhance your focus and productivity. For example, you can set the lights to a brighter, cooler color during the day to help you stay alert and switch to a softer, warmer light in the evening to help you relax. Additionally, you can use lighting to look better on camera during meetings. 
Finally, you can also use smart lights to set visual reminders for yourself, such as making the lights blink when it's time to take a break or wrap up for the day.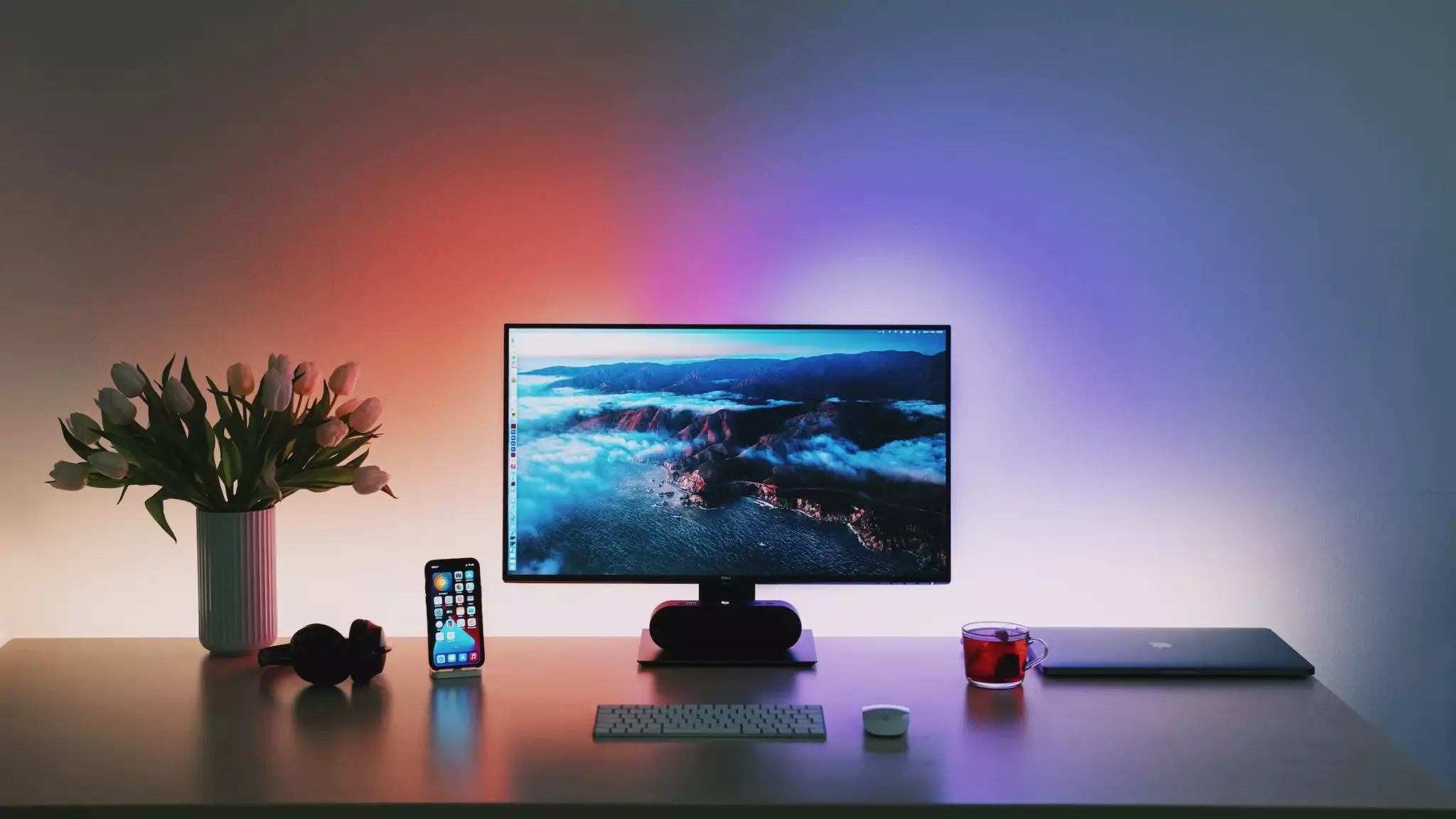 Smart Office Devices: Conclusive Thoughts
In conclusion, smart office devices are a great way to improve your work productivity and comfort. From standing desks to portable monitors and smart earbuds, there are so many ways to make your workstation more enjoyable.  
Many of these smart office devices work even better when combined. For example, you can connect your voice assistant to an air quality monitor and get an alert when it's time to open the windows. 
When setting up a smart office, think about the type of work you do and how these smart office devices can help you work better, stay healthy, and improve your focus. And if you'd like to continue exploring the world of smart technology, see our blog post about the best smart home ideas. 
And remember, if you want to work from home, you also need a stable and strong internet connection. Not only do most smart office devices require internet to work, but you also can't have successful meetings without it. So, if you're interested in a great internet for working from home, see our services. We're here to help.