Work From Home Tips
What to Look For When Choosing a Business Internet Provider
Choosing a business internet provider can feel like a daunting task. Internet is one of the most critical tools to running a business, so you know you'll need to pick wisely! But how do you choose when it all looks the same? Does it just come down to speed, or is there more you should be looking for?
We'll cover everything you need to know when choosing a business internet provider below. By the time you're done with this article, you'll be well on your way to the best internet for your business! Let's go!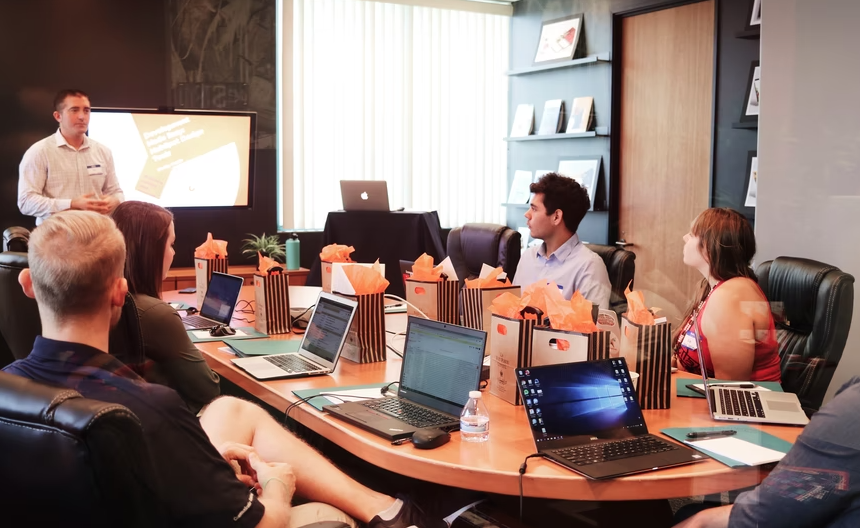 Understand the Types of Internet Available and Their Limitations
When choosing a business internet provider, you need to think about what you actually need for your operations. Knowing the types of internet available and their pros and cons will help you to make the best choice you can. 
For example, if you run a highly connected business where your team is often on video calls simultaneously, Fiber Internet is likely to be your best opinion as it has plenty of bandwidth and speed to meet the everyday demands of the office.
Bandwidth Availability 
Bandwidth is a big deal and can become a significant pain point if your business doesn't have enough. Bandwidth is the maximum amount of data transmitted over your internet connection over a specific time. It's calculated in megabits per second (Mbps), and the more bandwidth, the faster data can flow through your connection at the same time. 
A few things to keep in mind when determining how much bandwidth your company needs are: 
# of Connected Devices
Just like when you're choosing home internet, think about how many devices connect to your network. It's not just the computers you need to consider but anything that uses WiFi, such as employees' phones, printers, TVs, and even security systems. 
# of People Using the Internet 
Bandwidth is affected by how many people are using the internet at once. As a general rule of thumb, you want 15-20 Mb per employee. 
How Your Company Uses The Internet 
Think about how your team uses the internet. What type of activities are they doing? Basic web browsing and checking emails don't require too much bandwidth, but activities like uploading large files and video conferencing need robust bandwidth to get the task done. 
Below is a handy chart that shows what the average bandwidth requirements are for day-to-day business tasks.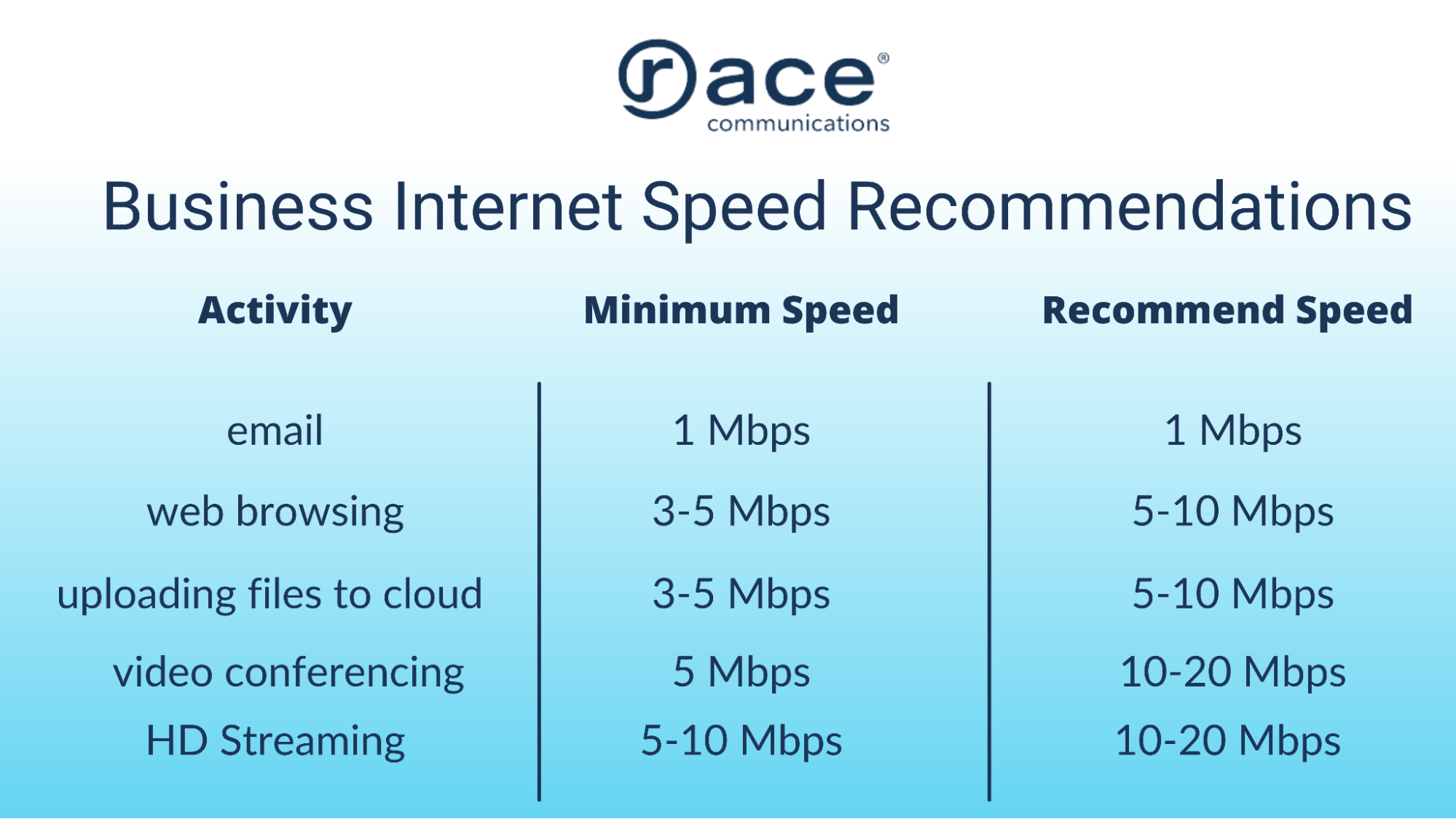 Read the SLA
A reliable business internet provider will have a service level agreement (SLA). An SLA is a promise between service providers and the customer. The document outlines what the service provider will deliver and sets the service terms and conditions the provider is required to meet. Here are a few parts of the SLA you'll want to pay close attention to. 
Uptime 
Uptime refers to the time a network is available. In other words, when the network is up and running. It's calculated by measuring the total number of hours your internet was up and running divided by the number of hours in a year. The number you get from this equation will be your yearly uptime percentage. As a rule of thumb, look for a provider with the most uptime possible to ensure you don't have any annoying disruptions. At Race, we guarantee an uptime of 99.99%! 
Credits 
In some cases, your ISP will provide credits for outages. Read the terms and conditions of outage credits closely. The SLA will define what constitutes an outage period and how the periods are measured. Most providers will provide a credit when the outage is due to them, but it is unlikely to receive a credit if the issue is caused by the customer, directly or indirectly, or third-party equipment.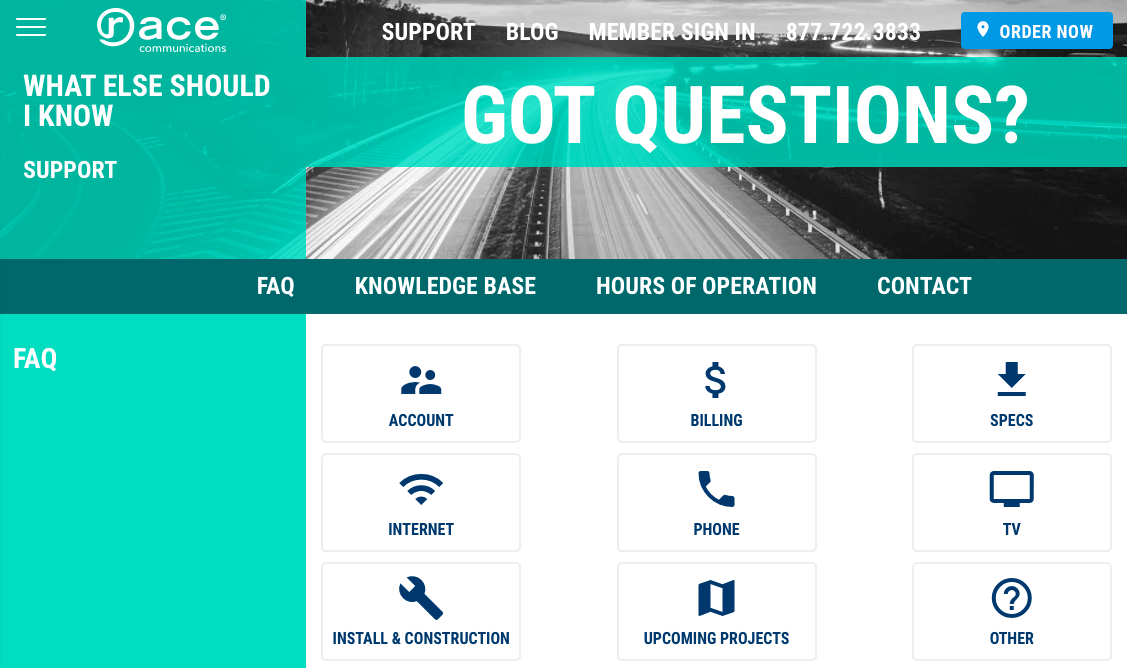 What does customer support look like?
Let's face it, no matter how great your ISP is, at some point, you're going to need to contact customer support. For example, if you run into an issue with billing or are experiencing a problem that you need technical support with, you'll be reaching out for help. 
When choosing a business internet provider, look into these areas of customer support to ensure you have the best experience: 
Self-Service Resources
Check to see if they have resources for self-service, such as F.A.Q pages and blogs. These resources allow you to educate yourself and even troubleshoot issues if they arise. 
Customer Support 
Ask what response times are if issues occur. Check to see if support is available in various ways such as phone, chat, email, or on-site. Most internet service providers offer priority support to their enterprise accounts, don't be afraid to ask if yours does! 
Read Reviews 
All companies will tell you they're the best. Instead of taking their word, dig deeper and find out what other customers have experienced. If you see mostly positive reviews, this is an indicator that the service provider will excel at customer satisfaction. 
Look for Local Internet Providers 
There are many benefits to choosing a local business internet provider. First, local ISPs are already in your community and ready to help when you need it. If your provider isn't local, they may not be able to get a technician out as quickly to help with problems leaving your business without internet for far too long. In addition, local business internet providers invest in their communities. At RACE, we're connected to our communities and local businesses. You'll find us at many local events and even serving on a few local chamber committees. 
Choosing a Business Internet Provider Summary 
Now that you know what you need to look for, go out and find the best internet provider for your business! Here's a quick recap of key takeaways:
Understand what types of internet are available and which would work best for your needs
Figure out how much bandwidth you will need, factor in the number of people, devices connected and how the internet is being used to get the best idea of your needs.
Understand the provider's SLA so you can know exactly what to expect when it comes to service. 
Are you choosing a business internet provider? We'd love to help take your internet services to the next level. If you are interested in learning more about our internet services, contact our specialists at 877-722-3833 or send us an inquiry, and we will help you pick the right service for you.