News
Race Communications Supports Mentoring with a Silver Sponsorship of Big Brothers Big Sisters of the Bay Area  
In April of 2022, Race CEO Raul Alcaraz paused during his board meeting to see an email plea from his outside counsel, a former Big Brother Big Sister board member. The email asked if Race could be a corporate sponsor of the Big Brothers Big Sisters of the Bay Area Gala. The non-profit mentoring organization was one sponsorship shy of its Gala goal, its primary fundraiser of the year. Raul immediately stepped up to the plate and became a Silver Sponsor of the Big Brothers Big Sisters Gala held on April 22nd in San Francisco.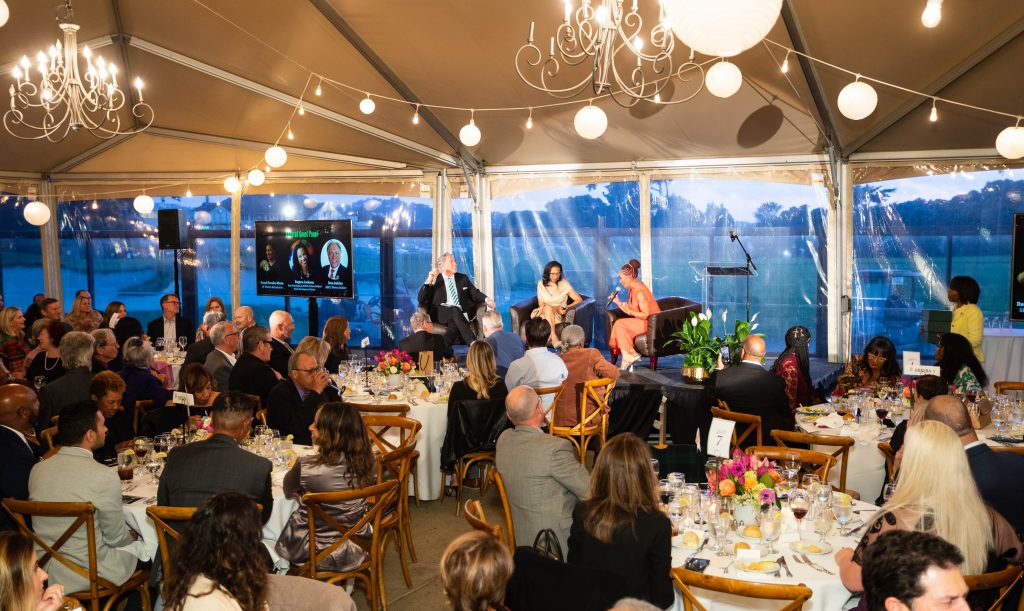 The Silver Level sponsorship allowed Race Communications to fund seven matches of volunteer Big Brothers and Big Sisters with their Little Brother or Little Sister in the Greater Bay Area, forever changing the lives of these seven underprivileged children. One in four of the children this program serves has a parent who is incarcerated. Additionally, 72 percent come from single-parent households, and the overwhelming majority (90%) are low-income. Single parents often struggle to provide financially for their families and have less time to be present in their child's life. Due to this, these children are exposed to greater adversity such as gang activity, crime, and substance abuse. They have the potential for greatness but need a special role model and friend that they can trust.    
The Big Brothers Big Sisters program matches a carefully screened and background checked adult mentor (a "Big") with an enrolled child (the "Little"), and they commit to meet twice a month for a year. The Big and Little share everyday activities, like doing homework, sharing a pizza and movie night, taking hikes, shooting hoops, attending sporting events, going to the zoo, or sightseeing. Match Specialists from Big Brothers Big Sisters check in periodically with the volunteers to offer resources, advice and lend a listening ear. Often the Big-Little matches last years, and they become "family."  
Studies of the program show that these enrolled children gain confidence, their grades improve, and they drop out of school less than similarly situated underprivileged children. It is clear that just having a caring adult in their life can make all the difference in the world. Big Brothers and Big Sisters also provide scholarships and grants for camping or playing an instrument to children who have participated in the program.  
Race is proud to support Big Brothers Big Sisters of the Bay Area because it is consistent with our past community activities, such as school backpack giveaways and giving trees for families affected by the devastating wildfires. Race Communications serves its communities by providing an essential service, ultra-fast gigabit broadband, and taking care of those who are less fortunate in these difficult times.  
In addition, Race salutes the volunteer adult mentors in the Big Brothers Big Sisters of the Bay Area program and thanks them for giving their time to these children.