Technology
9 Best Streaming Services for Kids You'll Want for Holiday Break
Winter break and the best streaming services for kids go hand in hand. Many parents find themselves challenged to balance kids on school break while working from home. And let's be real, sometimes you or your kids are going to need some screen time and a break. Are your kids bored and stuck inside with nothing to do? Do you need to hop on a video conference without interruption? 
If you're like most families, the answer is yes. And that's ok! A bit of screen time here and there doesn't have to be a bad thing. With family-friendly streaming services for kids, you can rest assured that your kids are watching safe videos without your constant oversight.  
When choosing the best streaming services for kids, we considered these three main factors: 
Plan for those much-needed moments of peace, quiet, and screen time by downloading one of the best streaming services for kids today. Explore below!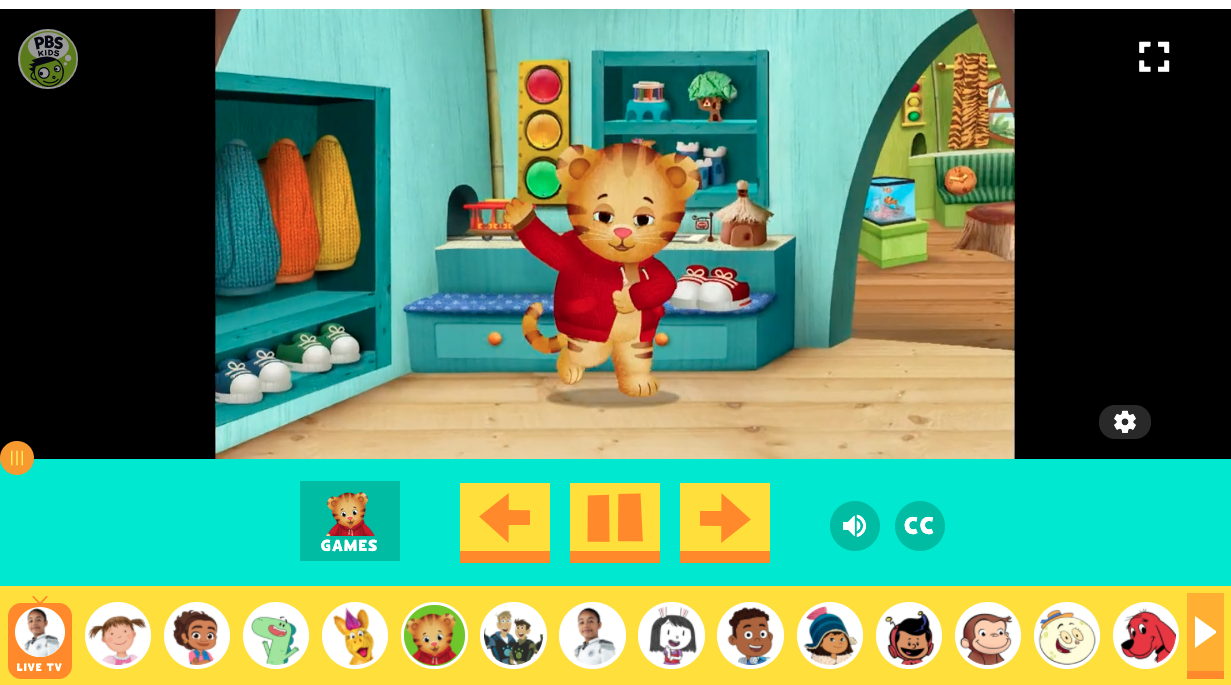 Source: RMPBS
Starting cost: Free  
With the award-winning educational PBS Kids, you don't have to feel guilty about letting your kids indulge in some screen time this holiday break. PBS has brought educational and high-quality content to kids across the country for decades, and PBS Kids is no different. After all, it's the #1 children's educational media brand in the US, after all.  
Little ones love how easy it is to watch live TV in the app or play their favorite shows on-demand, including Curious George, Daniel Tiger's Neighborhood, and Sesame Street. And parents love how the "Weekly Pick" feature suggests a fresh set of videos geared toward keeping young brains "edutained" and mentally engaged even while out of school.  
Best of all, you can download the PBS Kids video app for free. But if you want to access the library of shows on-demand with no ads and the ability to download shows, it's $4.99/month with an Amazon Prime or Prime Video subscription.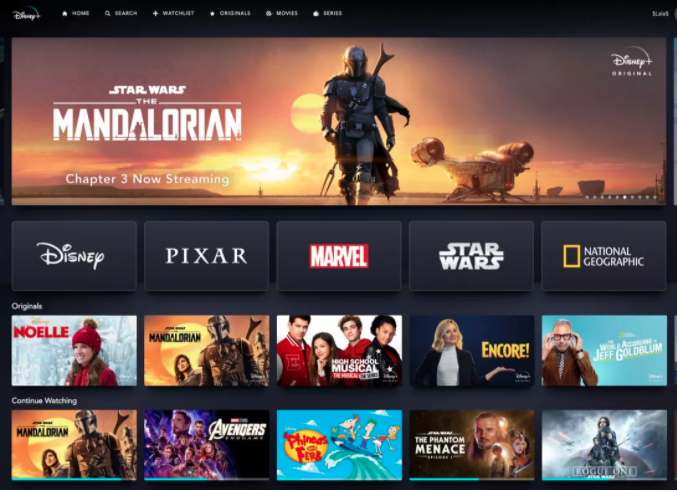 Source: Screenshot of Disney Plus via CNET
Starting cost: $7.99/month  
Disney+ is home to Disney, Pixar, Marvel, Star Wars, National Geographic, and more. From timeless classics like Beauty and the Beast or Cinderella to new exciting series and movies such as Baymax! and Cars on the Road, there is something for everyone on this streaming service, toddlers, teenagers, and adults included. Plus, it's ad-free!  
Disney+ is available on mobile devices, web browsers, game consoles, set-top boxes, and smart TVs. For a complete list of supported devices, click here.  
Additionally, the streaming platform boasts a user-friendly interface. You can browse the vast library by genre, characters, titles, and more. That means that even your little streamer can navigate the library, using thumbnails of their favorite characters. 
Parents love Disney+ because they can set up a kid's profile and add parental controls. The profile is protected with a PIN, and the algorithm automatically curates age-appropriate content for their kids.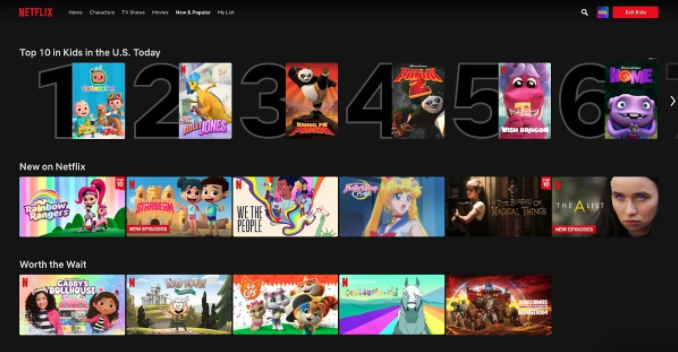 Starting cost: $8.99/month  
Netflix has something to stream for people of all ages. But did you know Netflix offers an entire library for kids called Netflix Kids? Filled with child-appropriate content, ranging from educational to musical.  
Among the most popular shows are Octonauts, PAW Patrol, and Cocomelon. In addition, many Netflix originals are exclusive to the platform, such as the popular show Ask the Storybots and the original movie Vivo. And because kids are prone to rewatch the same shows or episodes repeatedly, Netflix introduced the "Mystery Box" feature to suggest one new title every day. That way, your kids can discover a wider variety of content effortlessly. 
The popular streaming service also offers parental controls to keep your kids safe. You can create kid's profiles, set the maturity level, and block specific titles. You can even create a pin to block content.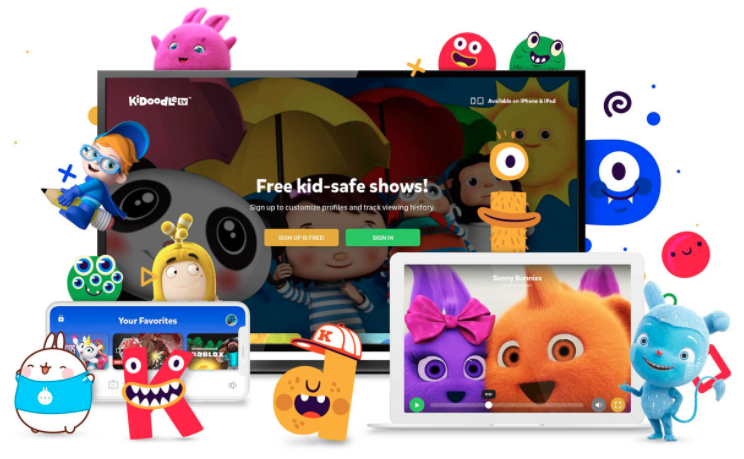 Starting price: Free 
If your kids are younger than 12 and you're looking for budget-friendly and safe streaming services for kids, this next one is for you. Kidoodle calls itself "The Safe Streaming Platform for Kids." They are committed to ensuring the viewing experience is safe and age-appropriate.  
Kidoodle TV is a certified kidSAFE Seal Program and has even received the Mom's Choice Award. They've earned those titles by handpicking the very best in educational, entertaining, and inspiring stories. Among the most-watched franchises are Baby Shark, SpongeBob, My Little Pony, and Lego.  
Kidoodle TV's parental control features are some of the most robust out there. You can set up screen time limits, bedtime curfews, and even a breakdown of viewing habits. Parents can monitor content consumption in the control center, called the Parents Room. 
The free version comes with ads, while the ad-free premium one costs $5/month.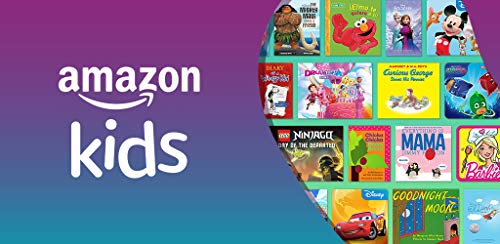 Source: Amazon Kids+ 
Starting cost: starting at $2.99/month  
Can't decide if you want your kids to have access to Disney, PBS Kids, Sesame Street, or Nickelodeon? With Amazon Kids+, you don't have to decide. You can have it all! Amazon Kids+ includes unlimited access to books, videos, apps, audiobooks, and even educational material.  
Amazon groups the content into age-appropriate categories 3-5 years, 6-8 years, and 9-12 years old. Parental controls make it easy to set a certain age range, allow only parent-approved purchases, and lock games and videos until kids reach educational goals. Of course, your kids will love the easy access to popular Amazon originals, such as If You Give a Mouse a Cookie, Tumble Leaf, and Wishenpoof!.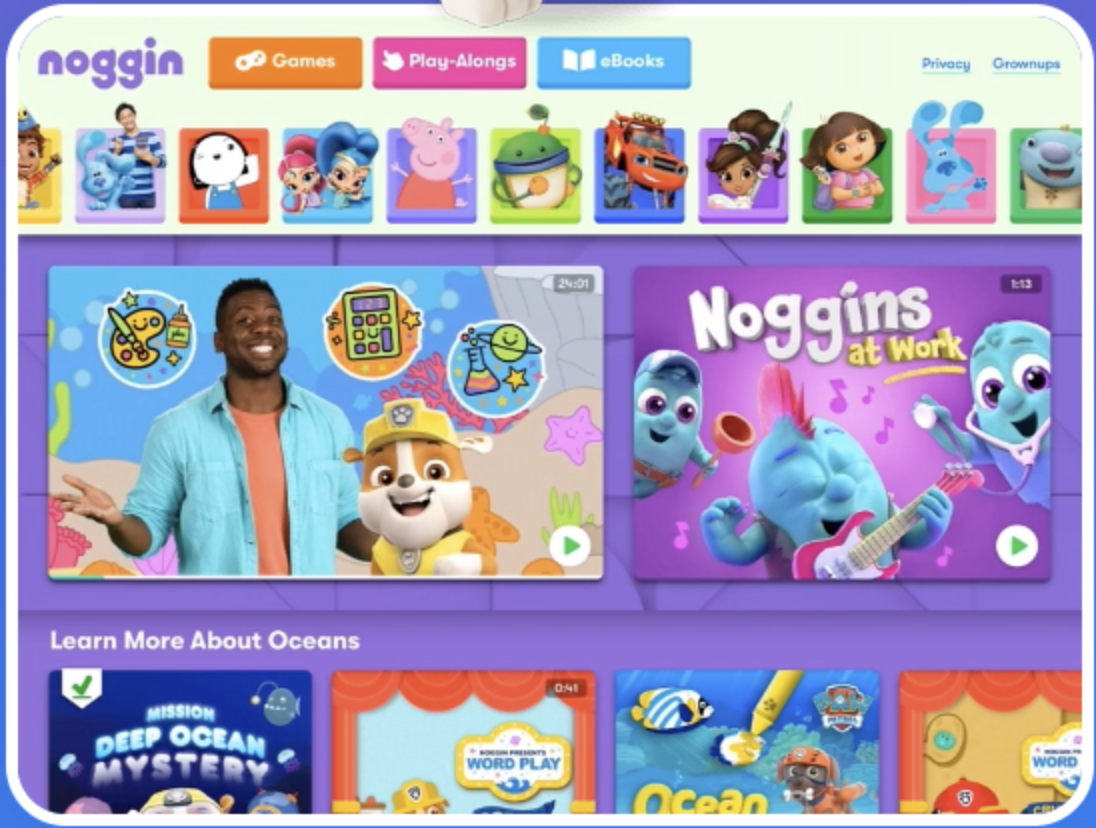 Source: Noggin
Starting cost: $7.99/month  
Created by Nick Jr., Noggin features preschool learning games, full episodes, ebooks, and activities led by kids' favorite characters from shows like PAW Patrol and Peppa Pig. This makes it one of the best streaming services for kids with educational content. 
Noggin offers many interactive games, popular shows, and videos that promote learning, covering various subjects such as numbers, letters, art, and social skills. Every subscription includes access to 1,000+ ad-free episodes of early childhood favorites, learning videos, and new content weekly.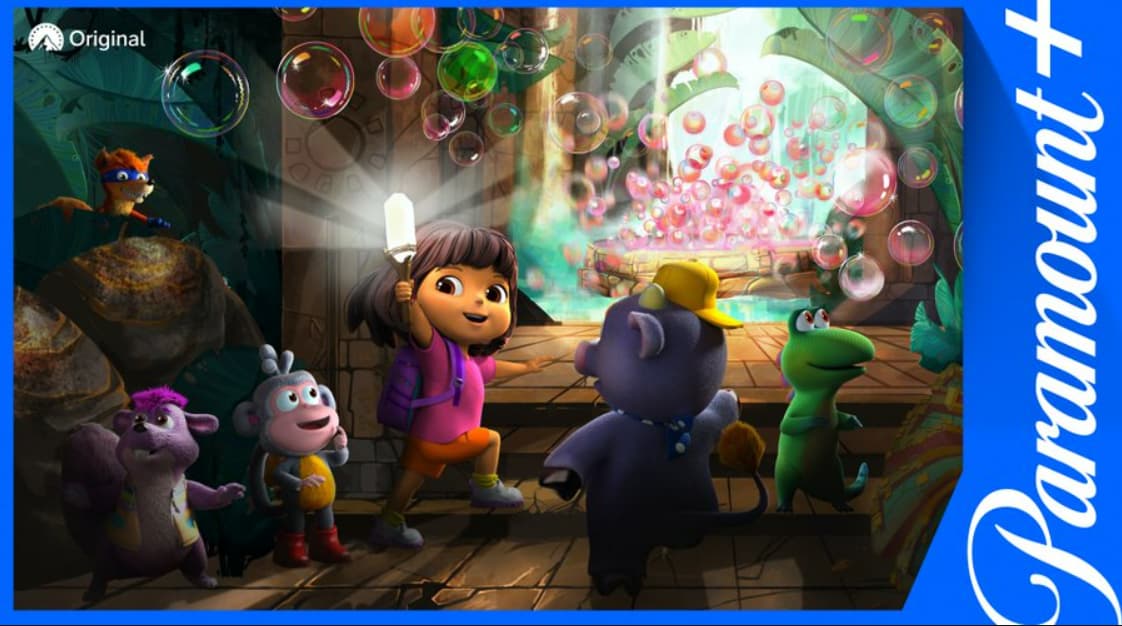 Source: Twitter 
Starting cost: $5/month 
If your family loves all things Nickelodeon, then Paramount+ is your go-to streaming service for kids. It has everything Noggin offers, Bob the Builder, iCarly, Kamp Koral, Rugrats, and more! It also comes with 24/7 live channels, so you don't have to watch the same cartoons on repeat. You can connect the account with different devices, so your kids can enjoy Paramount+ content on long car rides or while visiting friends and family. 
You can set up a different profile for every kid in your household. That way, the algorithm automatically chooses age-appropriate content and creates a personalized list for your preschooler or young adult. 
Like Kidoodle TV, there are two price tiers. The cheaper version for $5/month comes with commercials and ads, while the $10 premium plan comes with no distractions.  
Hulu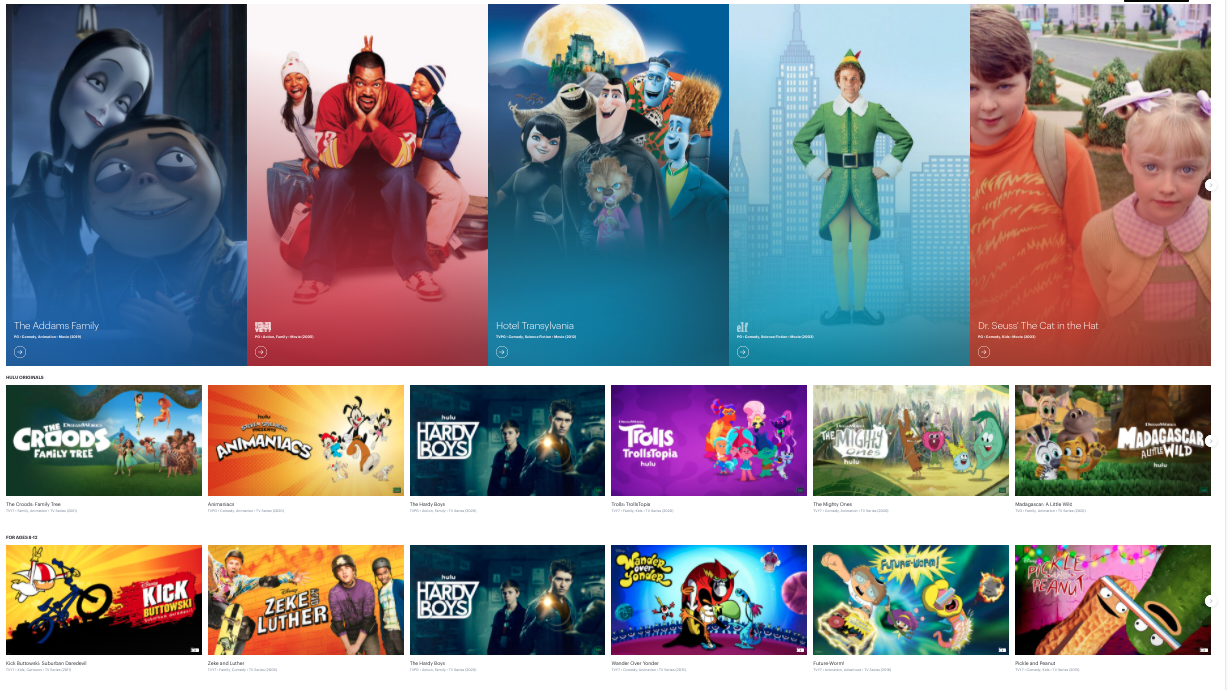 Source: Hulu 
Starting cost: $6.99/month  
Of all the streaming services for kids, Hulu offers the largest selection of kids' networks available. Here, you'll find Boomerang, Cartoon Network, Disney Channel, Disney Junior, Disney XD, Nickelodeon, Nick Jr., and Universal Kids.  
You can also watch these popular kids' networks live with Hulu Premium. Unfortunately, the premium cost is the highest of all services we covered today, starting at $64.99 per month. However, you can also bundle your Hulu service with Disney+ or ESPN+.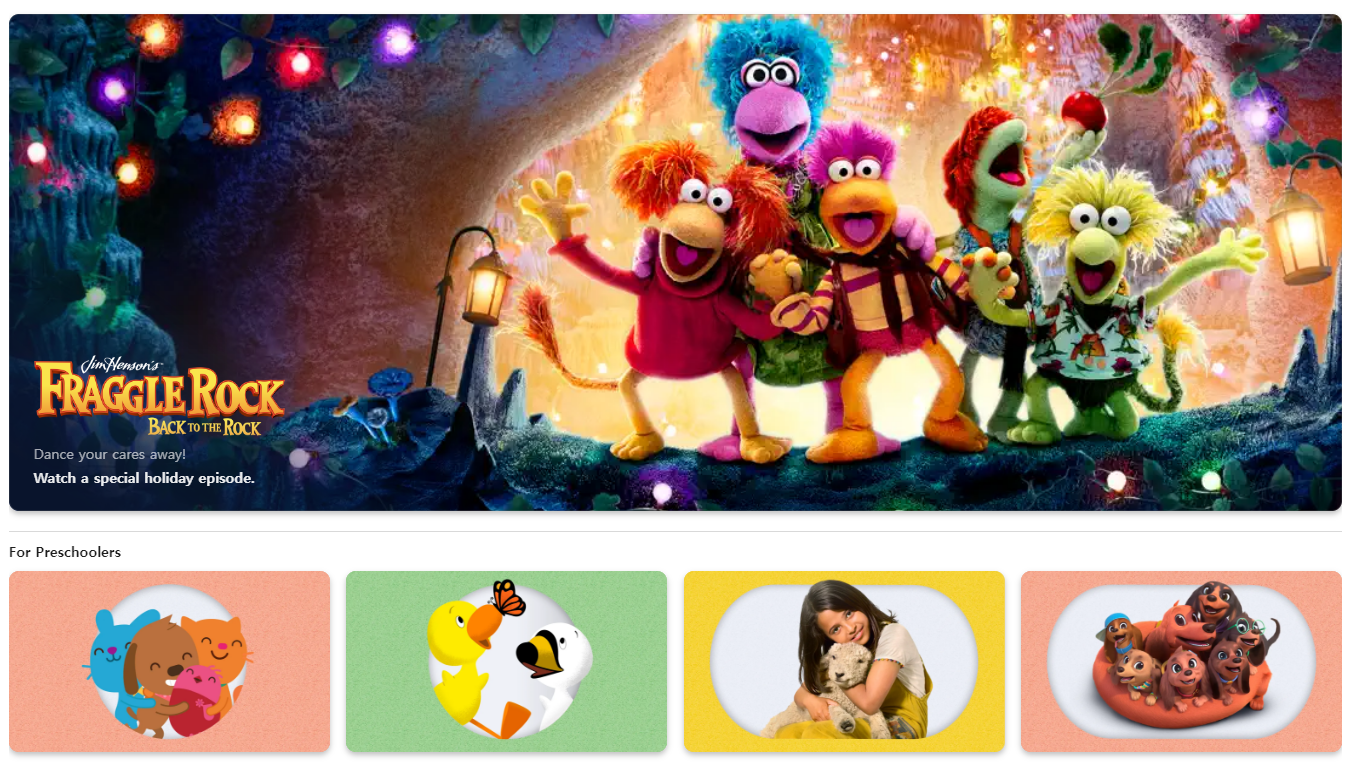 Source: Apple TV+ 
Starting cost: $4.99/month 
Just like other streaming giants, Apple TV+ also offers a wide variety of entertaining and educational content for kids, including original movies, such as Luck. Apple TV+ features TV shows and movies with educational messages, great role models, and positive representation.  
Toddlers will enjoy shows such as Slumberkins, Lovely Little Farm, or Duck & Goose, learning about emotions and empathy along the way. Preteens can watch Best Foot Forward, Circuit Breakers, Prehistoric Planet, and many more shows that'll spark their imagination. 
You can see whether AppleTV+ is the right choice for you in a 7-day trial. But if you buy an Apple device, you can enjoy the free trial for three months. Afterward, it's $4.99/month, making it one of the cheaper options on this list. 
That's a Wrap! The Best Streaming Services for Kids 
There you have it, the best streaming services for kids. Each one comes with its own set of features and content, but overall, they all have one thing in common: they offer a great selection of shows and movies that parents will love too. 
Streaming will allow your kids to stay entertained while giving you some time for yourself. Just make sure your internet can meet the streaming and connectivity demands while everyone is home.  
It's no secret that screen time can help you keep the peace on long winter days, but that peace will be gone faster than you can say "bah-humbug" if videos start buffering. When everybody is streaming, gaming, and working simultaneously, internet speed suffers. 
Save yourself that headache and reach out to Race Communications to ensure you have the best home internet service that will work when you need it most. So, contact our specialists at 877-722-3833 or submit an inquiry, and we will help you pick the right internet package. 
Editor's Note – This article was originally published on 11/29/19 and has been updated for accuracy and comprehensiveness.