Technology
10 Best Smart Gifts for the Tech Fanatic on Your List
The holidays are in full swing and to help you choose the best present for your techy friends and family, we've compiled a list of the best smart gifts you can get in 2022. This curated list of devices ranges in price and function, so there's something for everybody! 
If your sister is into gardening, we have you covered. Did your friends just become parents? We got you. There are also many great options for smart homeowners. This list is meant as a guide, so explore these varied options for yourself and your loved ones to find the perfect gift. 

Source: Tile 
Price: from $30 per year 
Do your loved ones keep losing their keys, phone, or wallet? Then you should get them the Tile Tracker. This nifty gadget with Bluetooth technology can save your loved ones lots of time and frustration.  
Simply activate the tile through the app, attach it to your keys, and press the 'Find' button in the app to make it ring. You can also find your phone with a Tile Tracker. Finally, push the button on the Tile itself to make the phone ring.  
And the most exciting part? You can also activate this little smart gadget through a voice assistant. If your friends ever lose their keys again, all they must do is say 'Find my keys' – and help will be on its way.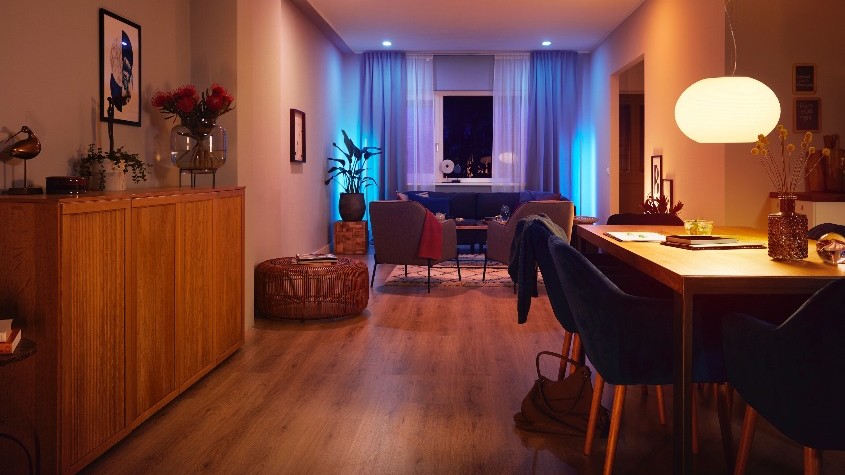 Source: Phillips Hue 
Price: from $25.99 
It's always nice to give your friends and family gifts that they will use. Smart lighting is the foundation of many smart homes, creating an atmosphere to match any occasion.  
These LED smart bulbs will create a pleasing light in any room, and they can be controlled remotely through voice assistants or the central hub called the Hue Bridge. Additionally, they can be programmed to change colors, brightness, and intensities based on a schedule or voice commands — or give off different shades of colors to match your mood.  You can even program them to change colors in sync with the music.  
These smart lights also make a great gift for the energy-conscious person on your list. They save energy and give off a pleasant white light that will make anyone happy!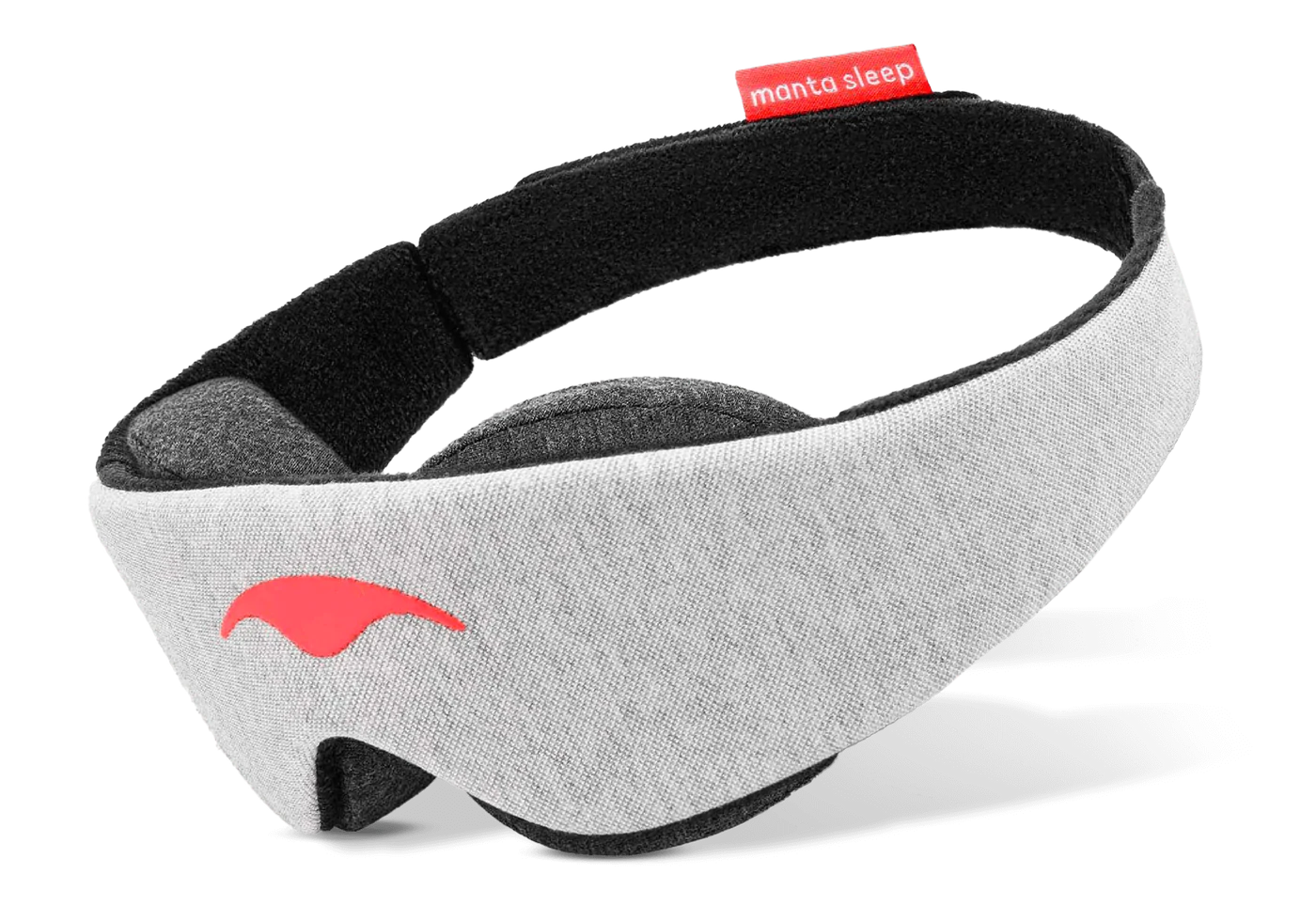 Source: Manta Sleep 
Price: from $35 
Sleep is the foundation of our health and mental well-being. Yet, 50-70 million Americans have sleep disorders. If your loved ones are among them, get them this smart gift. 
The Manta Sleep Mask helps you rest your eyes in peace. It not only blocks out distractions but also helps you fall asleep faster and stay asleep longer. Whether you're looking for headache relief or taking a nap, this mask will help you rest easier. 

Source: Ring
Price: from $59.99 
Need a budget-friendly smart home gift? The Ring Video Doorbell Wired is a smart doorbell that won't break the bank. It doesn't have all the features you'd expect from newer smart doorbells, but it does provide peace of mind for those who feel a sense of dread every time they hear the doorbell. Extra features are available with a subscription. If you pay extra, you can see the recording of the video.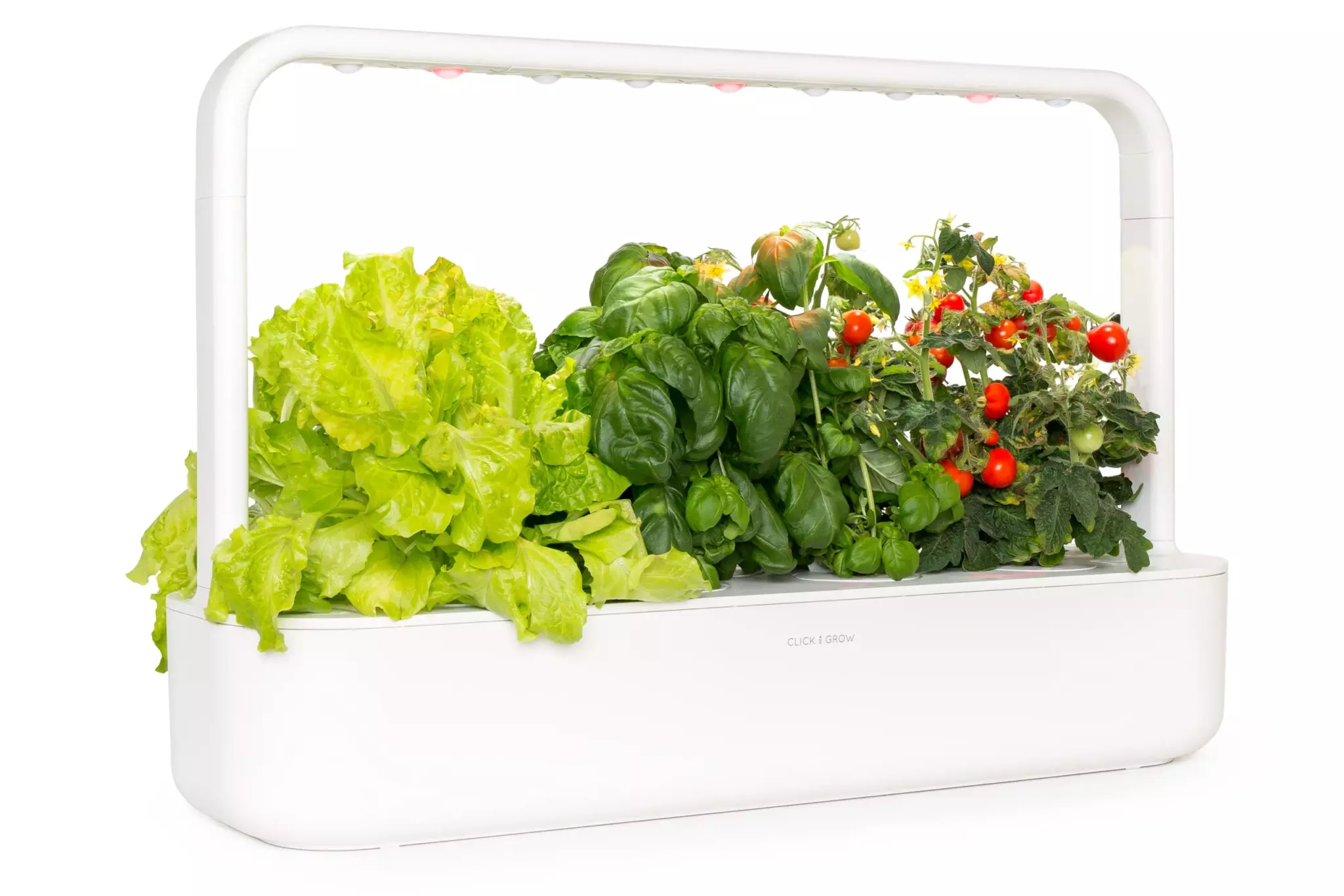 Source: Click & Grow Smart Garden 
Price: from $99.95 
Do you have friends who love to use fresh herbs year-round but don't want to deal with the hassle of a garden? Then the perfect smart gift for them is the indoor Click & Grow Smart Garden. 
It's incredibly easy to use, and aesthetically pleasing, making it a beautiful addition to any home. Because it comes with an app and complimentary basil seeds, it's ready to go right out of the box.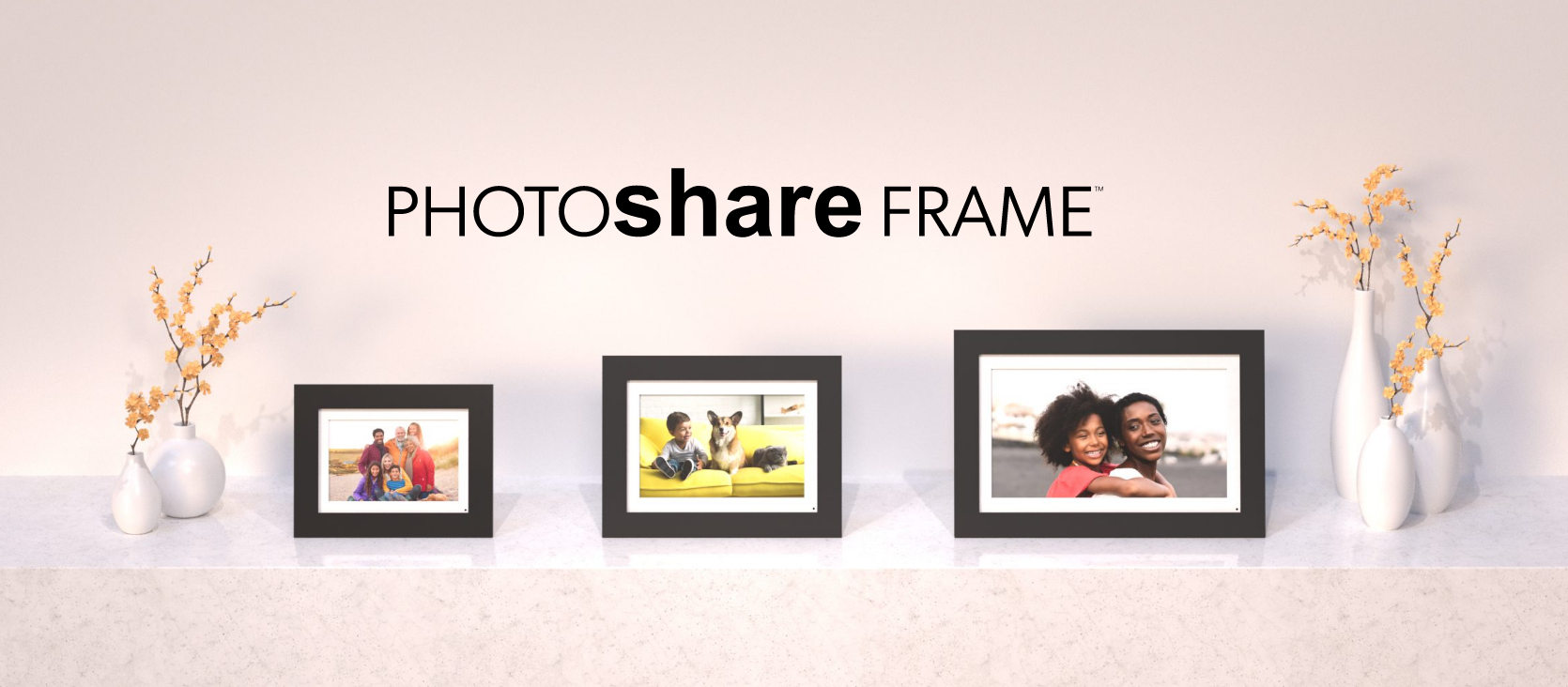 Source: Simply Smart Home 
Price: from $99.99 
The PhotoShare Frame is a unique smart gift for parents and grandparents, but it's also a fantastic way to stay in touch with your children. You can easily send photos from your phone to the frame and enjoy looking at your favorite moments with you or your loved ones. It's available in three sizes and various colors, so you can pick one that's perfect for any room.  
Your family can send photos to the frame from a distance so you can stay in touch with your loved ones even if they don't live near you anymore. What a creative way to keep everybody in the loop! You can set up the speed of the slideshow, so you won't miss out on precious moments because they pass by too quickly. Plus, there are no extra subscriptions or fees – what you see is what you get!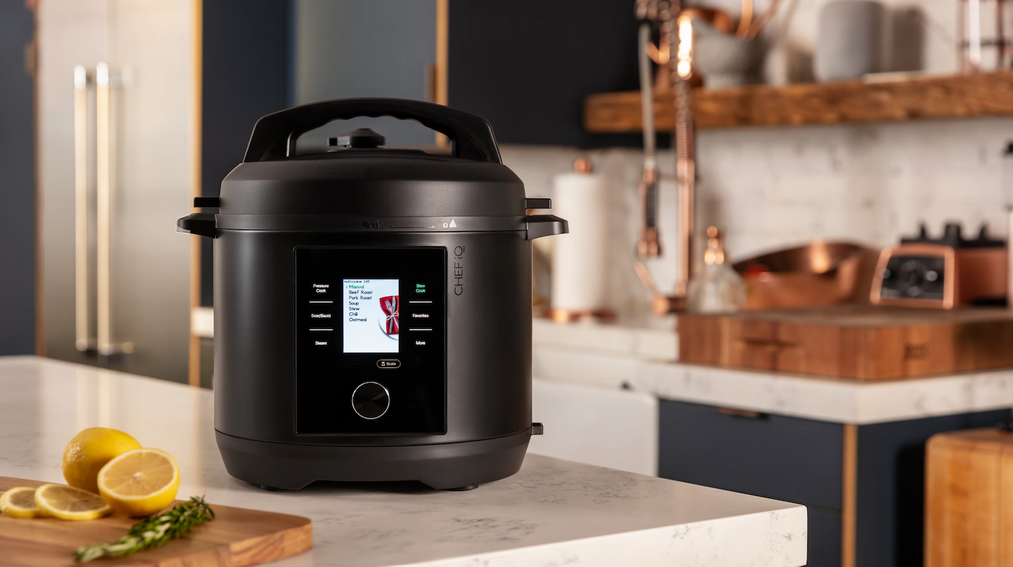 Source: Kickstarter 
Price: from 199.99 
Why struggle with cooking when this Smart Pressure Cooker can do all the work for you? But this is more than just a pressure cooker – it has a built-in scale, calculator, LCD screen, WiFi connectivity, and more than 300 cooking presets. You can use it to pressure cook, sauté, ferment, steam, slow cook, or simply keep the food warm. This device releases pressure all by itself, so you won't be bothered with watching over it. Bonus? It's big enough to prepare meals for the entire family! 
For the Tea & Coffee Lover: 
Ember Mug²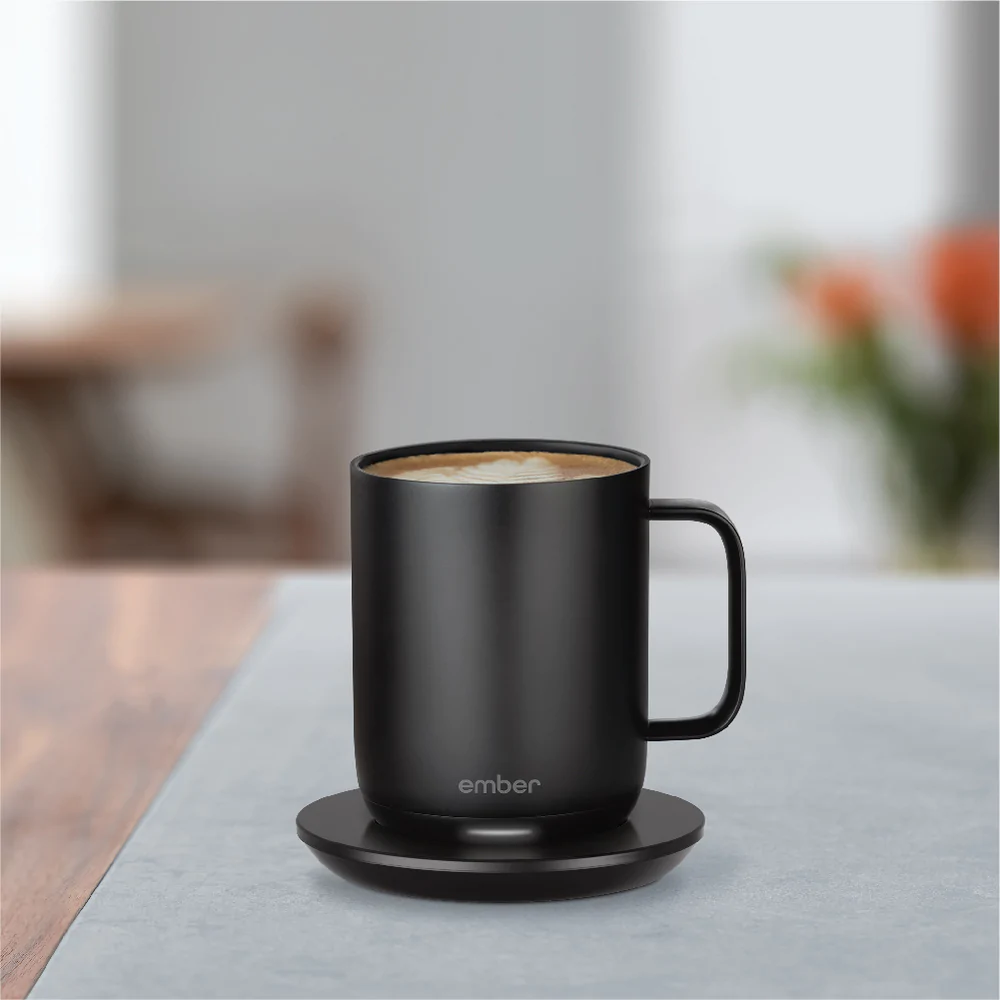 Source: Ember 
Price: from $129.95 
Enjoy your coffee, green tea, and more at the temperature you love. The Ember Mug is a smart mug that keeps your hot beverages hot. Drink at your ease – its adjustable temperature range lets you set the temperature to whatever's best for you. In addition, you can choose your preferences through the Ember app and control them with one simple tap on your phone. This smart gift is perfect for your work-from-home friends and family.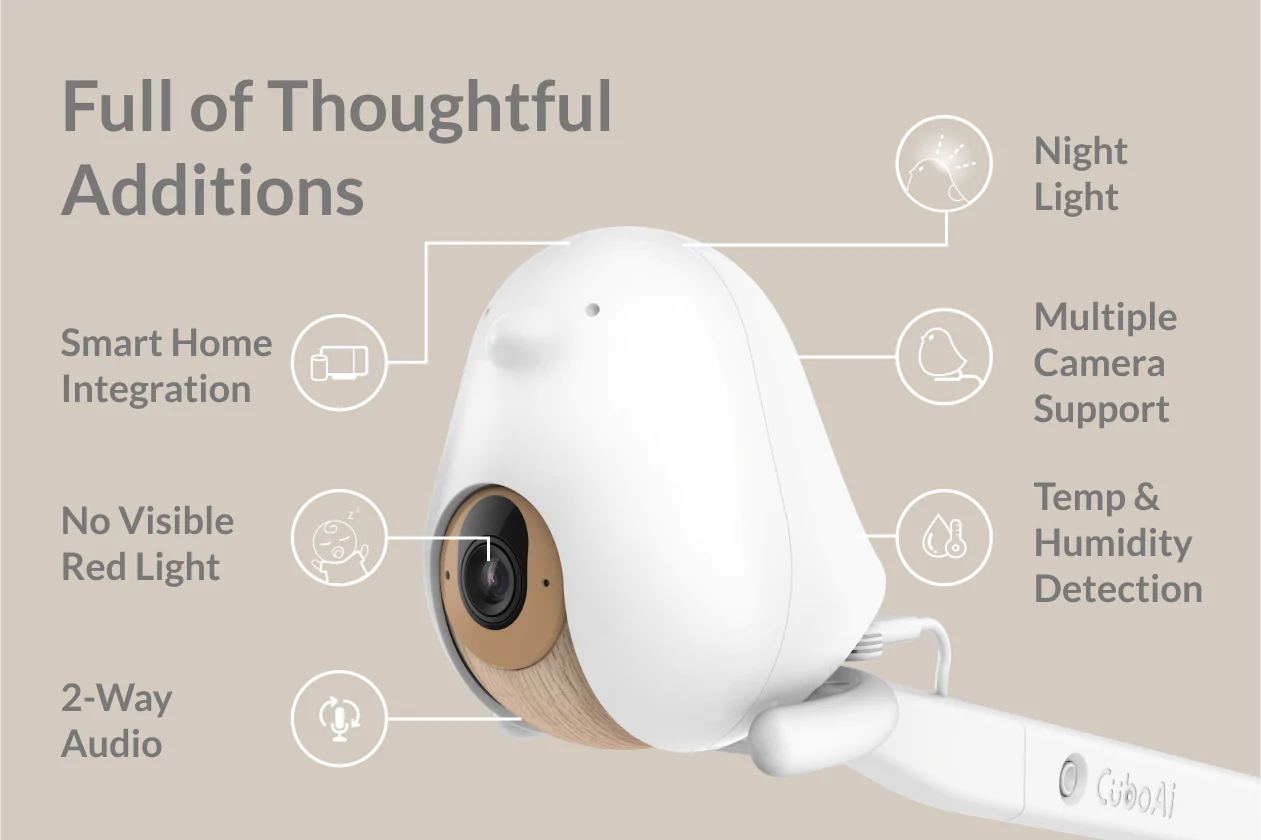 Source: Cubo Ai 
Price: from $199 
The Cubo Ai Plus Smart Baby Monitor is a parent's best friend. If you're thinking of a smart gift to give some tech-loving new parents, look no further. This smart gift will be by their children's side for years. It has a wide variety of features, ensuring the safety of children aged 0-5+. 
 Its usage extends well beyond your child's first year and includes features for toddlers. 
Here are some of the best Cubo AI Plus Features: 
18-hour video playback

 

HD night vision

 

A white noise machine and built-in lullabies

 

Data insights into the baby's sleep patterns

 

Temperature and humidity detection

 

Detects a covered face, rolling over, coughing, and crying

 

Danger zone detection and other customized alerts

 
And the best part? It doesn't look like an imposing surveillance camera with a red dot. Instead, it's shaped like a bird that blends into a nursery perfectly.
For the Data Enthusiast:
Oura Ring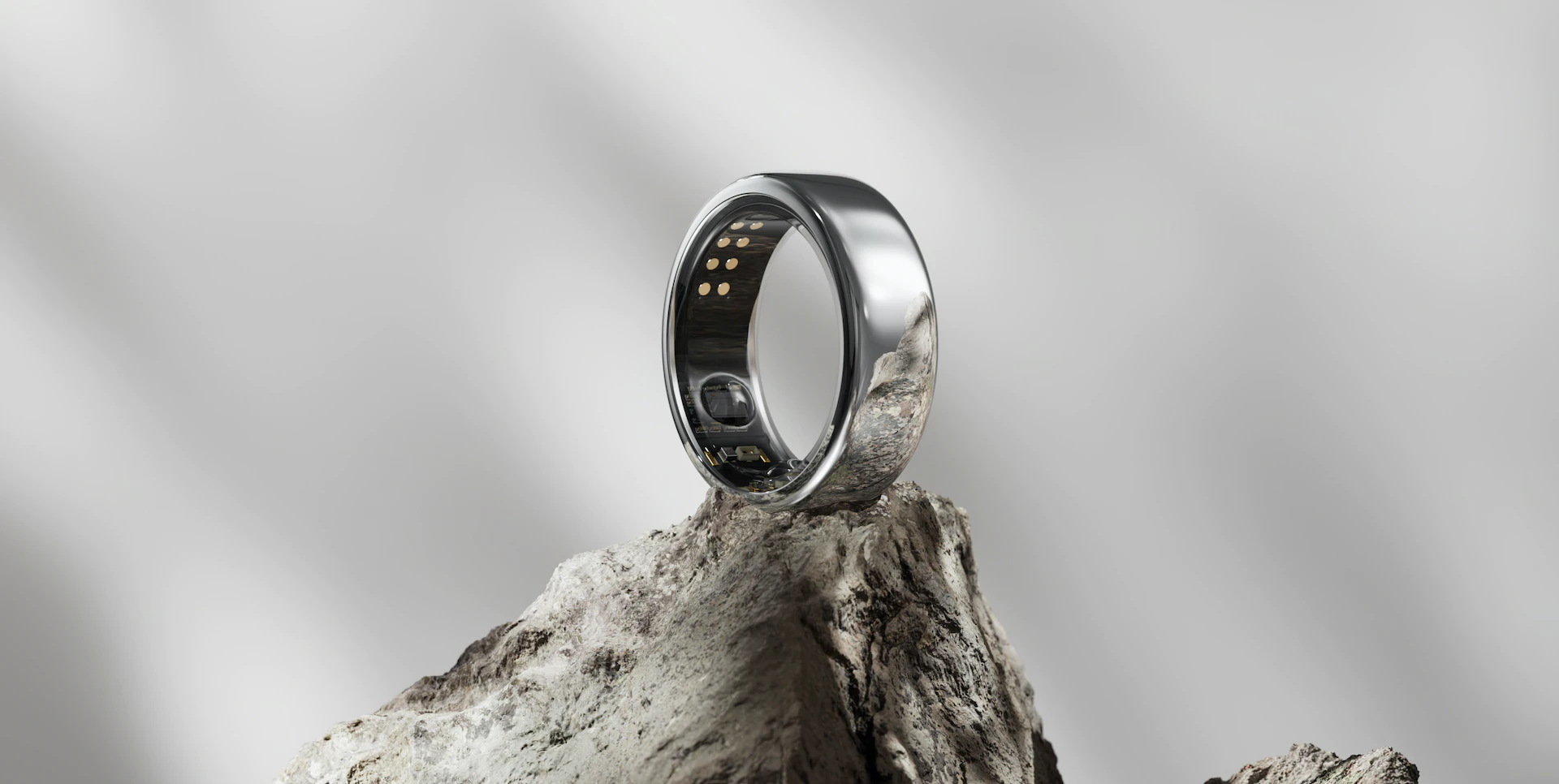 Source: Oura Ring 
Price: from $300 
If you're looking to splurge, the Oura Ring is a smart wearable device, perfect for any age group. Younger generations love it for its advanced technology and sleek look. But it's also a great smart device for seniors because it collects many data points about health that they can share directly with their doctors.  
Anyone who gets an Oura Ring as a gift should be ecstatic. You can monitor your sleep habits, blood oxygen levels, activity levels, temperature, stress, heart rate, and more. These data insights can help you make the changes in your life that you've wanted to implement for years
Best Smart Gifts: Conclusive Thoughts
Here you have it – these ten smart gifts are the perfect choice for a tech enthusiast in your friends and family.  
Each one is unique in its style and functionality, making them ideal for those looking to indulge in a little bit of luxury without breaking the bank. Plus, most offer great new technology for those who want to be the first to play with the latest smart gadgets, so these gifts are perfect for someone who would rather keep up with technology than live with outdated devices.