Technology
Keep Your Kids Safe Online with the Best Parental Control Apps   
With as many as 30% of 7-to-10-year-old and 50% of 10- to 12-year-old children using social media apps, parents find it increasingly important to monitor their children's online activities. According to the C.S. Mott Children's Hospital National Poll, when it comes to the internet, parents' top concerns include protecting personal information online, fake news, and exposure to adult content. In this digital climate, parental control apps have become parents' trusted friends and parenting allies. 
Parents understand that they must help their children navigate the digital world. They should regularly talk with their children about their digital lives, set a good example by not being constantly glued to the screens themselves, and control their children's online activity. But how do you control and track to keep your kids safe online? 
According to a recent Kaspersky study, most parents report a variety of skills for keeping track of their children's online activity: 
51% of parents only allow their children to use devices under supervision.

 

95% of parents know how to check their children's browsing history.

 

88% of parents know how to set up parental control apps.

 
It makes sense the majority of parents use these apps. In fact, the best parental control apps help parents keep track of what their children do online without constantly being under their watchful eye. Parents can trust the parental apps to do the screening for them. But apps are no substitute for a meaningful conversation with your children. Always keep communication open and help your children understand how to navigate the digital world.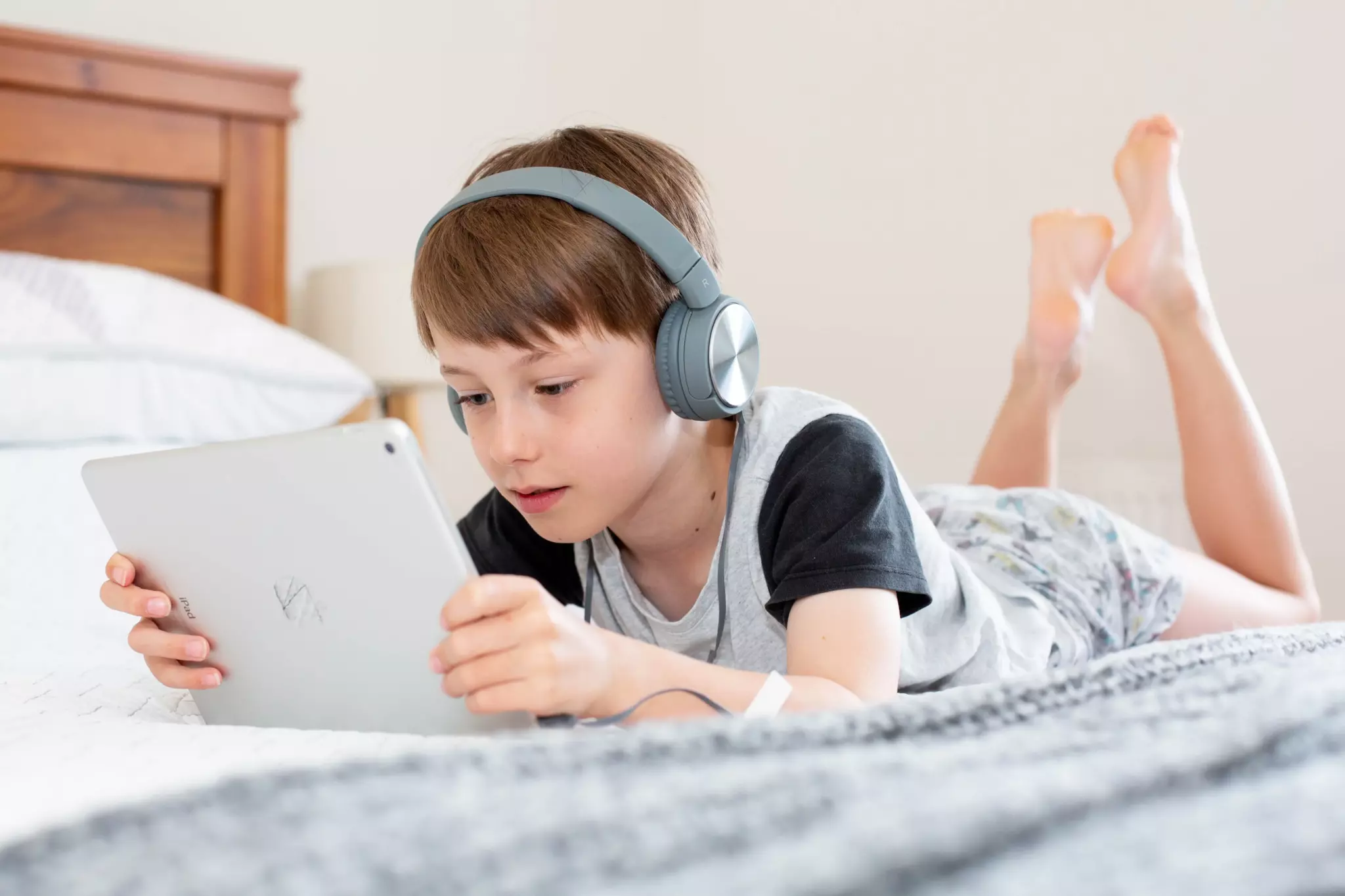 The Best Parental Control Apps: The Basics
Parental control apps help parents monitor and limit their children's offline and online activity on tablets, smartphones, laptops, and other devices. While they are not a substitute for parenting and cyber education, these apps are a nifty extension of parental rules as they help parents enforce rules around screen time and internet content.
How to Choose Parental Control Software?
There are many parental control applications on the market. To find the best app for you parents need to consider the following questions: 
Do you need a parental control app for iOS or Android? Make sure your chosen app is compatible with your and your child's operating system.

 

What is your budget? Parental software prices range from free to $15/month.

 

How many devices do you want to control? Some parental control apps offer unlimited connected devices, while others offer different plans based on the number of connected devices.

 

Which features are you looking for in your parental control software? Parental control apps vary in their features. Among the most common ones are location tracking, content filtering, and screen time management.

 

How old are your children? Make sure your chosen parental software offers features that make sense for your family.

 
Understanding Features and Restrictions
Parental control apps vary in their features and how restrictive they are. While some parental control app features are better suited for younger children, others cater to parents of teenagers. The older the children, the more privacy they'll need. A University of Central Florida study suggests that the use of parental control apps on teenagers might even be counterproductive, citing that "the use of parental apps was associated with teens experiencing more, not fewer, online risks, including unwanted explicit content, harassment, and online sexual solicitations."

Source: Bark
The Best Parental Control Apps Have These Features
The best parental control apps come with a wide variety of features. Below, we break down the five essential parental control features that will keep your child safe online and offline. 
Content Filtering & Blocking
The internet is brimming with content we don't want our children to see. Consequently, most parental control software solutions offer to block content, such as:   
Pornography

 

Nudity

 

Drugs

 

Gaming

 

Suicide

 

Death

 

Weapons

 
Feeling anxious after reading that list? You don't have to be. The best parental apps divide online content into 10-50 broad categories, and parents can choose which they'll block, allow, or receive a warning for.  
 Like content filtering, parents can block access to specific websites and apps. For example, if parents want to prohibit their children from visiting websites, they can blacklist them so children can't access them at all. Similarly, they can block games, purchases, downloads, and privacy permissions. 
Screentime Management
If it were up to them, children would watch YouTube and scroll through TikTok all day long. The CDC reports that children and teenagers spend between 6 and 9 hours in front of a screen. That's far more than the recommended 2 hours of leisure screen time per day!  
Parents should encourage kids to spend some time away from screens. Negative effects of too much screen time include difficulty paying attention, internet addiction, and other psychological problems. 
Thanks to one of the best parental control app features, parents no longer need to worry about screen time. Screentime management helps parents set and enforce boundaries around device usage. 
Here's how parents can benefit from screentime management: 
Set offline hours during which children cannot use their devices

Set general limits on screentime (i.e. three hours a day)

Monitor average online time

Block access to the internet during specific hours, such as the time they spend at school
Location Tracking & Sharing
Location tracking is particularly popular among parents of younger children. This parental app feature notifies parents of their children's comings and goings, alerting them whenever their child arrives and leaves specific locations (school, home, friend's house, extracurricular activities). Some parental control software solutions even take it a step further and give the parent an option to listen to their child's surroundings at any given moment.  
Should parents track the location of their teenagers? 
While location tracking is a great parental control feature, it can become problematic when tracking teenagers. Teenagers can find a lack of privacy and trust frustrating, leading to more rebellious behavior, conflict, and higher levels of estrangement. Before tracking teenagers, consider giving your teen space and encouraging them to communicate where and when they will be going places. This could build trust and strengthen relationships. 
Social Media Monitoring
Social media can negatively affect the mental health of children and adults alike. But children and teens are especially vulnerable to the dark side of social media, such as cyberbullying, fake news, privacy issues, addiction, and feelings of inadequacy. 
Naturally, parents want to know what kind of content their children are exposed to while on TikTok, Snapchat, Instagram, and other social media apps. Many social media apps have their own parental control settings built in, but the best parental control apps can monitor a handful of apps simultaneously and are easier to manage. 
Depending on the age of the child and social media platform, parental settings allow parents to: 
Block certain people

Hide the profile from the public

Restrict communication to followers/friends only

Turn off chat

Monitor who can comment on posts
Digital Danger Alerts
The best parental control apps also alert parents to instances of cyberbullying, sexting, or mental health problems in their children. Some of them scan emails, apps, text messages, and all other online activities and notify parents when their children are subject to any digital dangers.  
However, this incredibly useful and holistic feature is currently offered only by one of the best parental control apps on the market, Bark. Bark helps keep kids safe online by continuously scanning texts, social media, content, emails, and other popular apps, ensuring your child is safe online and offline. 
Talk to Your ISP
About Parental Controls
Most internet service providers offer their customers parental software as it is vital to online safety and security. For example, our customers at Race Communications will soon have access to ExperienceIQ™, partnered with Bark, the leader in online safety for children.
And if you'd like to find out more about Race Communications services, reach out to us at 877-722-3833 or send us an inquiry. We promise you reliable and fast internet, topped with exquisite online safety software!